Shotgun Automates Shot & Asset Management at Jellyfish Pictures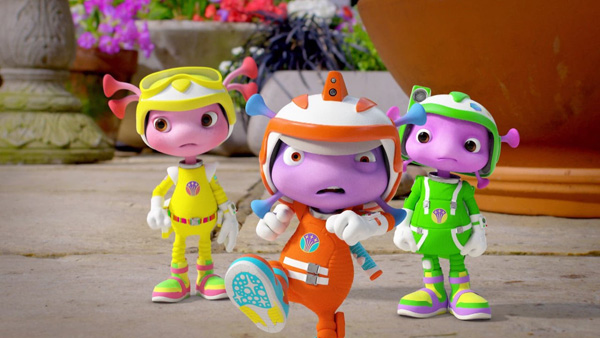 Jellyfish Pictures produces visual effects, animation and motion graphics services, and has earned BAFTA, Emmy and VES Award recognition for its work. Founded in 2001, the company currently operates at three locations in London. The studio north of Soho in central London handles live action film, TV and advertising projects like 'Star Wars Rogue One', 'Black Mirror' or 'Outlander'. The Brixton and newer Oval offices, both in south London, specialize in animation, largely for children's TV including 'Bitz n' Bob' and 'Floogals', made for the BBC and now available in the US.
Autodesk Shotgun asset and shot management application has been part of Jellyfish's workflow for some time, but they have recently integrated it more deeply using Shotgun's Pipeline Toolkit to automate repetitive tasks to save artists' time.
Jellyfish Pictures' 2D Lead Matt Plummer helped instigate the implementation of Pipeline Toolkit and writes many different applications and systems to publish to Shotgun. Originally a compositor, Matt began learning Python a few years ago and realized the time that could be saved by automating simple, tedious tasks. He said, "Shotgun makes it easier to organise the scene's work. It would be difficult to do another season of 'Floogals' without it."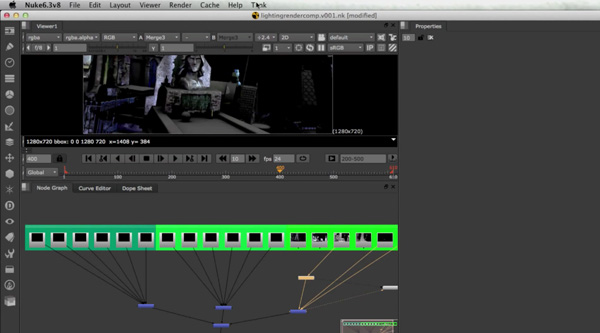 The all-CG alien Floogals have their adventures in a live action environment here on Earth. The production shot the live action, from which Jellyfish stitched the backplates and integrated the CG elements on top. But in some shots, they need to replace real world objects in the backplate with CG versions – for example, when the Floogals move and interact with things in a scene - and these shots must be indistinguishable from those with the real objects still in them. Doing this consistently for 52 episodes, each containing 150 to 200 shots, becomes challenging, but these interactions are what the regular viewers love to see.
Given the high volume of output from Jellyfish's animation studio, the level of automation Shotgun affords makes a difference by reducing the time Jellyfish artists' have to spend on asset management. On 'Floogals', pre-composites in Flash are assembled automatically through Shotgun - lighting publishes passes to Shotgun and then a template system, coded by Matt, reads those passes and creates a composite of them.
In this way, artists can turn around a first version quickly. Another useful Shotgun application Matt has written automatically publishes OBJs from Autodesk Maya, instead of having to open the Maya file and export an OBJ every time it's needed, which takes several steps.
Shotgun Pipeline Toolkit helps maintain an organized, consistent file system structure by creating folders on disk for shots, assets and other basic entities, and it helps find those entities. Templates define key locations on disk - for example, paths to published files or working directories. Other Shotgun tools and existing studio tools then use these templates.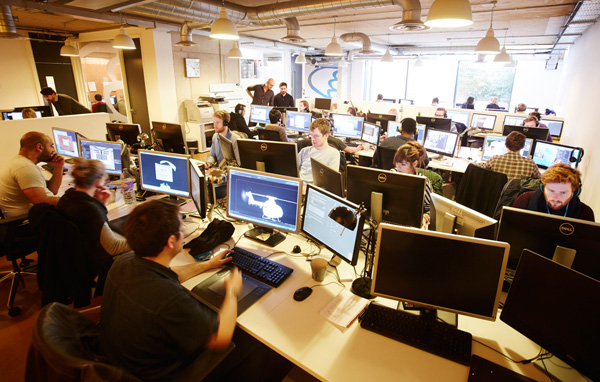 Matt said, "Pipeline Toolkit has a lot of useful functions that remove tasks and answer questions you'd normally have to work out yourself – such as where work files are located on disk, how it publishes, generating QuickTimes for publishers and what it's actually publishing." A customizable Application Launcher launches regular applications such as Maya and Nuke directly from Shotgun or a command shell. The Toolkit is automatically loaded and knows which shots or assets are to be worked on. To share work, a Publishing Tool, again very configurable, is used to publish work and export data to be passed down stream in the pipeline.
Matt generally only configures high level tools, close to the user, rather than manually coding them. Nevertheless, with access to Shotgun's inner workings through Pipeline Toolkit and the Python API, he can configure the software to do what is required - building custom applications depends on the difficulty of what he's trying to achieve.
After integrating Shotgun Pipeline Toolkit for Maya into its workflow, Jellyfish has added the Toolkit for The Foundry's NUKE and Adobe Photoshop, and expects to add the MARI Toolkit in the near future. www.shotgunsoftware.com