Project Felix and V-Ray Bring Photorealistic Renders to Graphic Design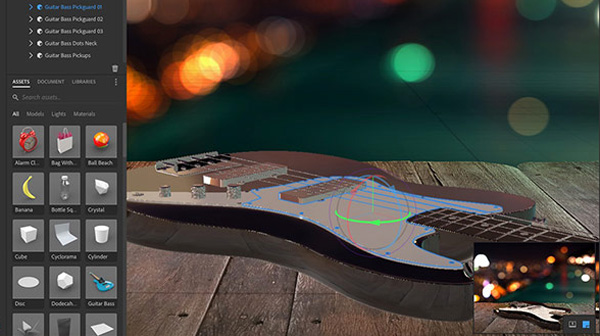 A strategic partnership between Adobe and Chaos Group brings the V-Ray renderer to Creative Cloud software, making it possible for graphic designers using Adobe's new Project Felix application, which is still in beta, to create highly photorealistic 3D rendered composites.
Project Felix has been developed for graphic designers who want to create photorealistic composites with 2D images and 3D assets - materials, models and lights – and give their CG scenes and objects a higher level of realism and eye-appeal, for example, for advertising and promotions. While photoreal composites are a regular part of a 3D artist's work, graphic artists have traditionally worked with more stylized or abstract looks.
Therefore, the tools in Project Felix make it easier to produce such images in a way that is straightforward and familiar to designers. Project Felix builds on the artist's natural understanding of lighting, perspective and depth, and their existing skills in Adobe Photoshop and Illustrator. In its first release, Project Felix has a workflow for placing 3D models into background images, and will later add tools for adjusting perspective, lighting and materials. Projects can be exported to PSD layers and continued in Photoshop.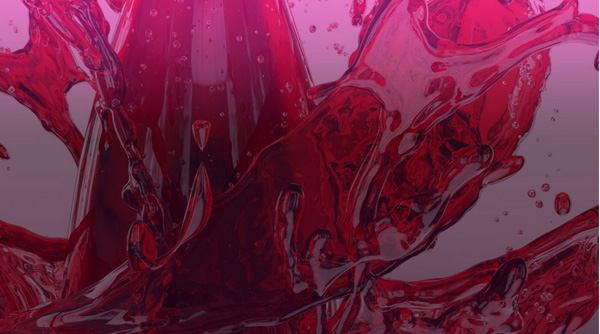 A major part of Felix's functionality is a render engine supporting photorealistic rendering and quick iteration, and displaying previews of changes without waiting for final renders to export. The Chaos group partnership allows the integration of V-Ray as its renderer.

V-Ray acts as a virtual camera, letting users test angles, perspectives and placement of their model in the scene before generating a final high-res render. Using the preview window, Felix users have immediate visual feedback on how each change they make affects the final rendered image. Integrating V-Ray also means its ray tracing system becomes a part of Felix, and Creative Cloud, reaching a much wider audience than it has previously. Ray tracing is a very accurate, natural way of recording the effects of light on objects for our eyes that is widely accepted as a production standard in film, television and architecture.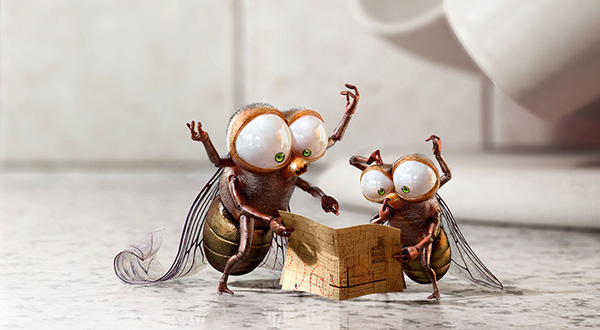 Chaos Group believes the interest in systems both for creating and consuming 3D content is growing across many different markets. Microsoft has added 3D tools to Paint 3D, and Google has released Toontastic 3D, a 3D animation package for children. The need to visualize and render follows this, generating the current interest in AR and VR as well. Lon Grohs, Chief Commercial Officer at Chaos Group, said, "For us, with our mission to open up photoreal capabilities to as many people as possible, this Adobe integration is exciting.
"Traditionally, integration can be a challenge, which is why we've invested so much energy in creating the V-Ray AppSDK. The idea is that this will make V-Ray more accessible, easier to integrate, and ready to use with multiple programming languages. So when a company starts this process, their team receives a codebase with explanatory documents and runs with it as required, incorporating the V-Ray features they want or need into their own application. The Adobe integration and collaboration with their team has been very smooth." www.chaosgroup.com