Aspera Drive & Files SaaS Power Development at Anomaly and Telstra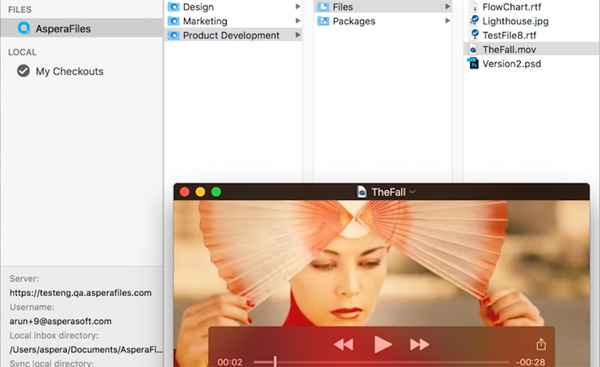 International advertising and marketing agency Anomaly has adopted Aspera SaaS Platform with Aspera's Drive software to support their global collaboration and scalable digital asset management. Also concerned with data analytics and intellectual property, Anomaly was awarded Agency of the Year in 2017 by Ad Age magazine.
Anomaly required an asset management, exchange and distribution system that avoided the cost and overhead of on-premises hardware, but would also improve performance, security and scalability over traditional file sharing services that were too slow for them and could not adequately support the larger file sizes of their digital assets. Anomaly chose IBM Aspera file sharing and exchange sysems built on FASP high-speed data transport to serve the company's internal and external needs.
To create its internal system, Anomaly adopted the Aspera Files SaaS platform, which extends high-speed transfer and sharing capabilities to cloud environments. Agnostic to file types, sizes and volumes, it allows fast transfers over long distances. It also includes Aspera Drive, used to browse, transfer, sync and exchange large digital assets that are stored in the cloud from directly within the native Operating System. Anomaly worked with Aspera during the system design by providing feedback that, ultimately, Aspera could use to develop and add several new functions to Drive.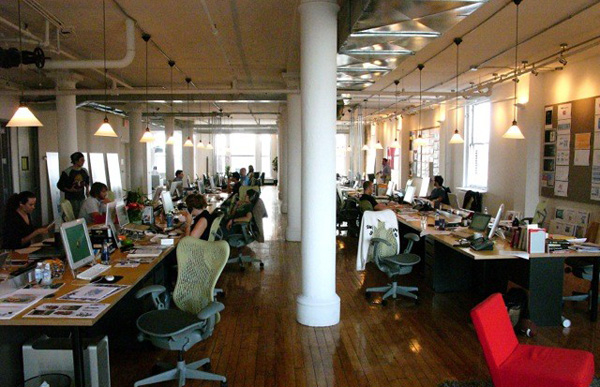 One of these is Check-in / Check-out for Collaborative Editing, a new check-out option in Drive that allows Anomaly users to check out digital assets and download their own local copy. Users can also check-in finished versions to upload the file at high speed and replace the master copy.
With new Remote Share-to-Share transfer capabilities, another new function, users can move and copy files across cloud storage locations by dragging-and-dropping within the remote browsing view. This initiates local or around-the-world high speed transfers directly from the user's desktop.
OS X Finder Mount for Seamless Open and Save allows opening remote files directly in the corresponding local application for editing and to save files directly from their local applications back to the Aspera Drive with the option to then check in the file to upload back to the infrastructure.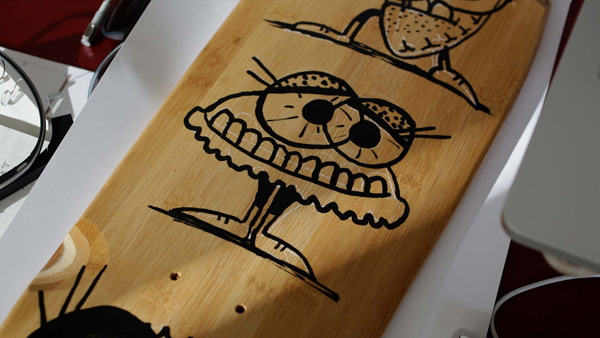 As well as these and several other new tools, the Aspera Files SaaS platform has a set of robust APIs. The APIs make internal end-user applications easier to adopt, and also ease integration into custom software development workflows. In Anomaly's case, their developers were working on proprietary software that uses custom digital asset management, data collection and analysis to produce intelligence about content and consumer behaviour. This information helps them address the need to work with big data in advertising and to scale brands across diverse populations.
Telstra Telecom Global Media Network
Telstra, Australia's telecommunications company, is using Aspera for fast secure media file transfer for the Telstra Global Media Network (GMN) over the Internet, powered by Aspera Files SaaS.
Telstra built the their Network specifically for the media industry by combining its high-capacity submarine fibre cable network with access to four teleports and over 40 satellites covering strategic media hubs across Asia, Europe, the United States and Australia. As an alternative to traditional media delivery, GMN uses Aspera Files to share and exchange content of any size, from any connected location, with anyone.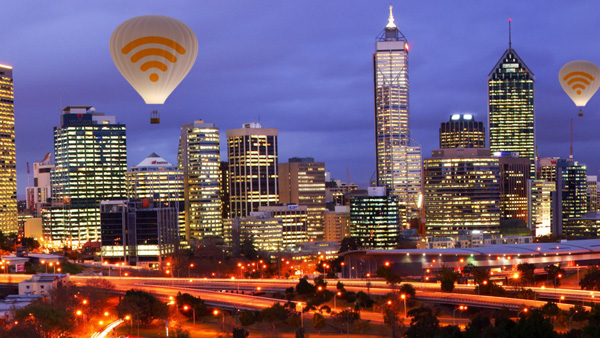 Telstra says the GMN was developed in response to rapid growth of video on-demand consumption. They wanted to be able to support a large range of media content formats and resolutions for customers, as well as access requirements including live stream and file based media. Using the GMN's new exchange system jointly developed with Aspera, customers can share content around the world, reliably and at speed. The users range from broadcasters wanting to source timely critical sports events, to content producers delivering a television program between production facilities.
Telstra's GMN is supported by satellite and fibre infrastructure on a redundant, low latency network combined with 24x7 international monitoring, support and management from Master Control Rooms in Sydney and Hong Kong. All together, this system handles the timely delivery of digital assets to meet production deadlines.
Similar to the experience at Anomaly, the deep API-based integration of the multi-tenant Aspera Files SaaS platform establishes file sharing and delivery that is immediately available and can be accessed and redirected from the Telstra GMN online portal. Via Telstra's GMN online portal, customers can schedule services from their preferred location, with a choice of different performance and management levels. Customers are also able to select further services including media file transfer via Aspera Files and record-to-file functionality, which records live feeds and saves content to digital files to be sent via media file transfer to customers.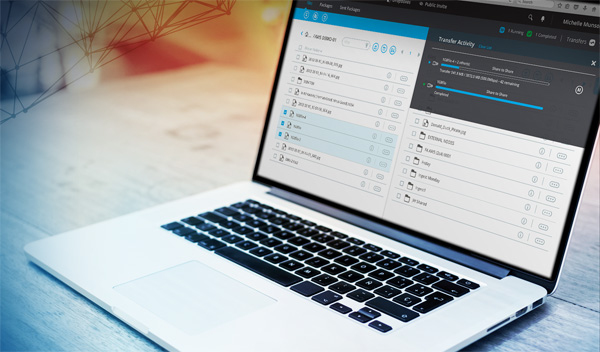 This sharing and delivery system is based on the most recent updates to the Files platform functionality. Fine-grained access controls per Workspace give each media Client an area in which they can upload, share and manage media content and preview video and images.
They can send packages of files and directories of any size to other workspace members and external users, and connect virtually any public cloud storage via the Aspera Transfer Service to manage and scale out the storage available to clients as GMN evolves. They can set up personal and dropbox invitation links for others to submit content and metadata, and drag-and-drop files and folders to initiate transfers locally or between regions around the world, with direct access to Telstra's chosen storage.
Aspera is demonstrating Aspera Files SaaS and the Aspera Multi-Cloud High-Speed Transfer Service with the rest of its high-speed file transfer, sharing and exchange systems at NAB 2017. asperasoft.com