Shotgun 7.2 Automates Software Integrations, Adds Streaming to RV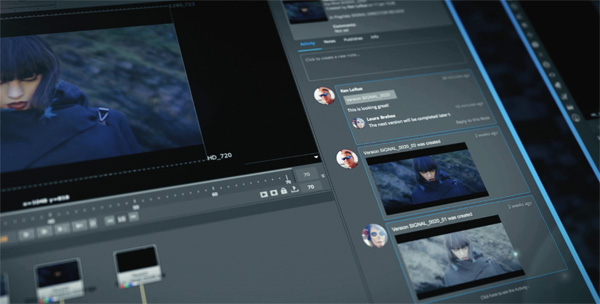 Shotgun 7.2 cloud-based review and production tracking software updates its integrations with content creation applications and adds web streaming for cloud playback in RV. Also, RV's SDI functionality, previously only available to customers paying for extended support, is now available to all Shotgun clients.
The change to software integrations makes it easier to connect Shotgun to supported applications, Maya, Nuke, Photoshop, Houdini, 3ds Max and Flame. Shotgun first automatically discovers the applications, and then embeds the Shotgun Panel, loader and publisher directly within them without requiring manual configuration.
Shotgun users who work on dispersed teams around the world may not have access to full resolution media for reviews in RV. The new cloud playback support in RV means that web-connected artists and supervisors can stream video and review shots in context, even if the content is not stored on their computers. Shotgun is able to recognize if media isn't available and pulls it directly into RV from Shotgun on the web.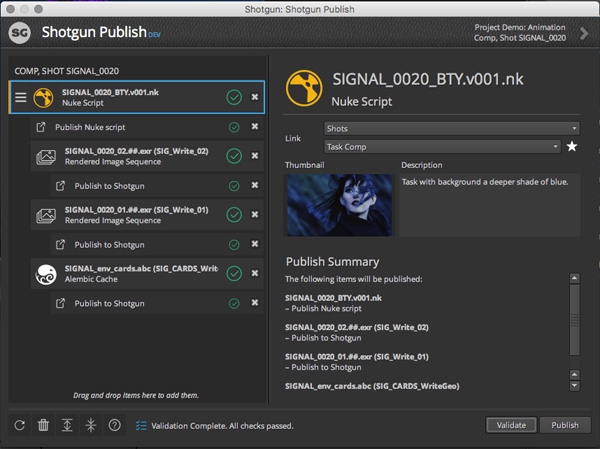 A new publisher tool tracks files in Shotgun and can either run inside content creation tools or as a standalone application – giving users the flexibility to publish files from any other package, not just the ones currently supported by Shotgun.
The single sign-on functionality is also new and aims to improve in-house security by centralizing authentication, so that an IT department can grant, limit and revoke access and permissions for any user more easily. Also, staff members will only need to remember one set of credentials. www.shotgunsoftware.com