Michael Wong Builds Connections with UX and Visual Design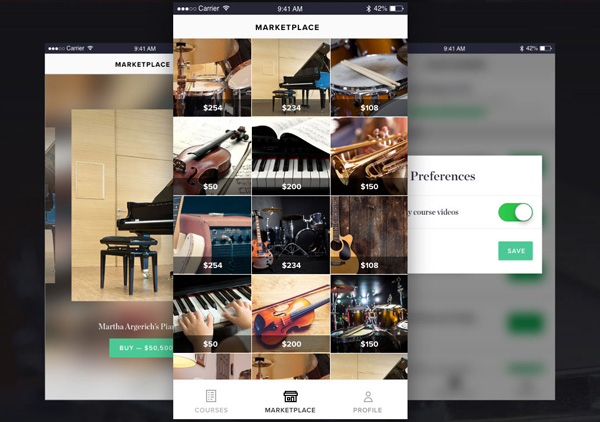 Michael Wong is a UX designer, art director and founder of product design studio Mizko Media. He has been working with Adobe on the latest update for Adobe XD CC, UX/UI design software for websites, mobile apps and other online experiences from the concept and wireframe stages to prototypes.
XD's main functionality is switching from static layouts to interactive prototypes in a single step, and the ability to make changes to a design and see the prototype update automatically without having to synchronise all the designs first. The prototypes can then be previewed, complete with transitions on iOS and Android devices, and shared with a team for feedback.
Apart from new tools and functions, a major part of the new XD update is a set of five free UI kits built by and in partnership with UI/UX designers around the world, intended to make it easier for XD users to get started designing apps for different platforms. Michael was responsible for one of these kits, called GamePlay, that focusses on building gaming console UIs. The other UI kits have options for smart watches, Apple Dashboard, and transportation and travel apps.
UX Designer Michael Wong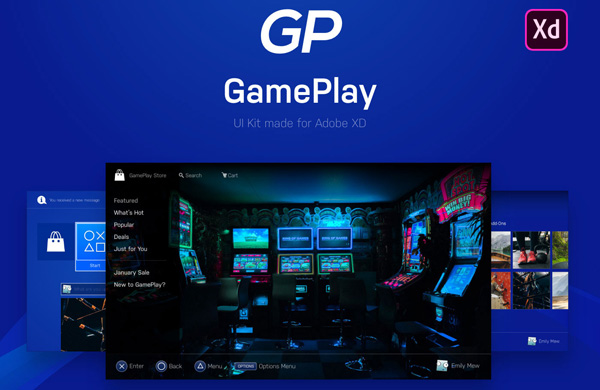 We had a chance to talk to Michael, not just about UI kits but also about his world as a UX designer. What he likes about this work is the opportunity to connect people with brands, driving growth for each one through user experience and visual design. For the past 10 years he has led design teams and worked with companies ranging from newly launched businesses such as Spaceship.com.au, Snappr.co and ShineHub to projects for bigger concerns like Adobe US, Westpac and BT Financial.
More recently Michael led the design initiatives for two Australian startups, taking the role of Lead Designer at hipages hipages.com.au and Freelancer Freelancer.com. Michael was also one of 20 Adobe Insiders at the Adobe MAX 2016 event in San Diego, and hosted the Designing with Adobe XD show for Adobe.
At 16, Michael was busy starting his own gaming forum, and later began to make a success of affiliate marketing - that is, performance-based marketing that pays a commission for customer interest - progressively scaling up his operations. "As an affiliate marketer I was forced to learn how to design, write the copy and also code my own landing pages," Michael said. "I soon realised how much of an impact copy and design has on how people interact with a page. Curiosity got the better of me and I began selling my design services to other marketers.
Design with a Purpose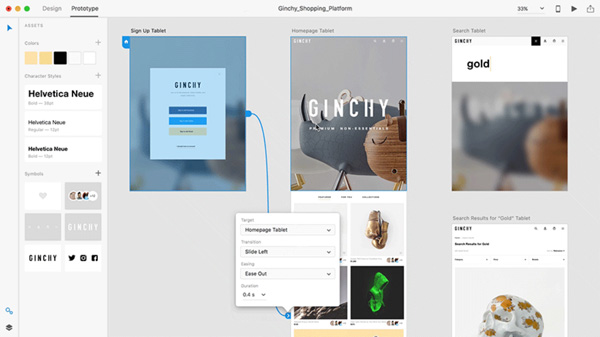 "At that time I was labelled as a 'Web Designer'. However, as our responsibilities have evolved, the role has slowly become 'UX Designer'. I strongly believe a UX designer should understand the fundamentals of business and marketing. It's great to be able to come up with a set of beautiful interfaces, but designers who can sell experiences through their designs, while also designing an experience that meets business objectives, will definitely stand out from the crowd."
Although he has found that most UX designers come to this kind of work from a design background, he also knows several who have an engineering background and progress just as well or even better. He said, "Personally, I don't believe it matters where you come from - what matters is passion and persistence. If designers truly love what they do, are curious and self-driven, they can change the world through design."
UI Kits Pros and Cons
Returning to the topic of UI kits, Michael identified a few pros and cons of using kits for UX design instead of going for a fresh start each time. "As the founder of a product design studio, Mizko Media, I am always looking for ways to improve productivity and processes. Realising how much time is wasted in re-creating standardised UI components for every new project, in 2017 we formalised our own, universal UI Kit. Every project starts off with this basic, un-styled UI Kit, which we stylise and make suitable for our clients' individual brands. It includes our own grid system, form elements, button styles and typography styles.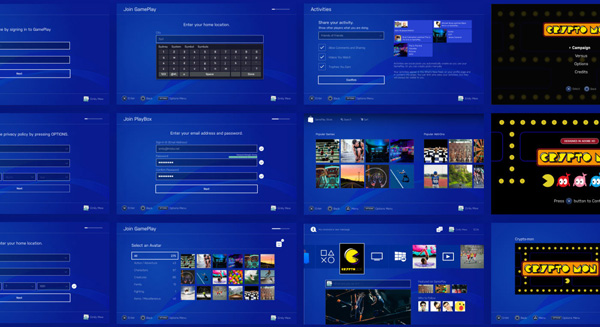 "The initiative has saved us an incredible amount of time. Not only does it help us design in a more systematic way, it has saved the team hours of headaches throughout the handover process with clients. We have also thought through all the tricky, extreme edge cases, including form validations for users and other scenarios so when we begin development, we don't have too many questions popping up about missing or empty states."
Consistency and Control
More generally, though, Michael noted that UX designers can sometimes let their creativity get the best of them. While they enjoy making things look visually appealing it can be easy to forget to design systematically to avoid introducing too many different styles and variations of the same element. Adobe XD and UI kits force artists to re-use as many components as possible, which means a more consistent design overall.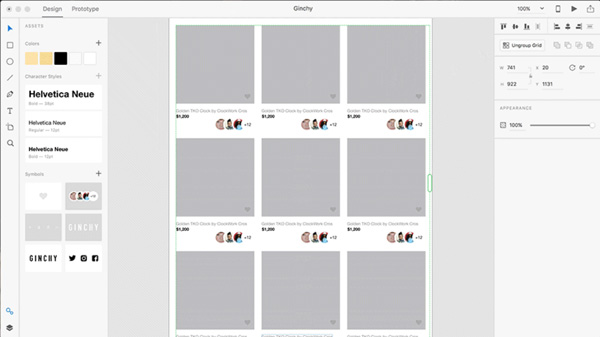 "We're all guilty of having too many colours in our palette, too many font sizes and a far too many components that could really be reduced. Symbols, libraries and type styles in Adobe XD definitely helps us manage all this." Although many different UI kits are available on internet today, and his motivation for GamePlay addresses the lack of specialised gaming console UI kits. GamePlay was designed as a solid starting point for designers to step into designing for larger mediums.
User-Driven Design
Interestingly, many of the testimonials on Michael's website mention his focus, from start to finish, on end-users and problems or questions they may have about the product or service the UX is going to support. From an outsider's point of view, that seems obvious, but it's easy for the focus to shift onto myriad details that have little to do with users.
"Through my agency Mizko Media, we work with all levels of entrepreneurs at different stages of the business life cycle, from Y Combinator backed startups to disruptive, newly formed teams. Sometimes when you've worked on a product for so long, you start to become too emotionally attached. You begin to forget and question whether or not you're solving the right problem or making the best decision. So, part of our process is to help teams validate their roadmaps and decisions. We are delivering more than just a set of pretty interfaces, we are fundamentally our clients' product strategy partner as well.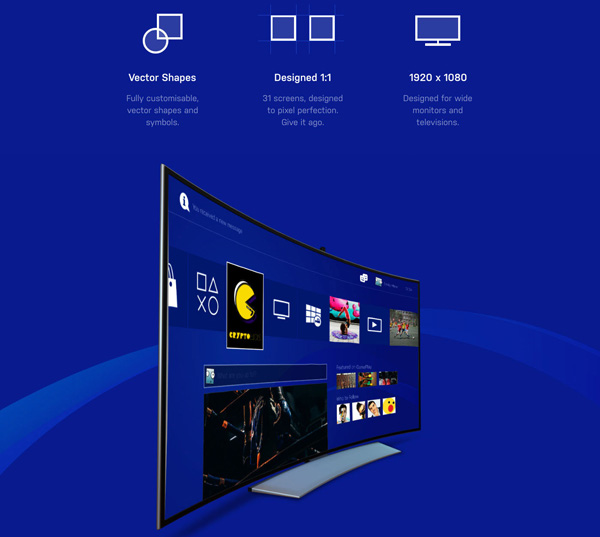 Regular communication and sharing is as critical for the UX designer's work as it is for any other type of design work, and for projects to progress efficiently. Michael noted, "UX is not binary. There is no perfect design. There is no right or wrong, just better and more effective solutions. UX is simply a lot of designing, shipping, learning and iterating. It's a continuous cycle with the objective to ship a solution that gets better and better."
Mizko Media maintains an open and collaborative culture, holding daily and weekly check-ins on the progress of projects, and regular 'show and tell' sessions where designers share what they're working on and any roadblocks they might have. "This allows the team to bounce ideas and help one another," said Michael. "We also make every effort to keep clients up to date on progress every few days. This works well as we can deliver on client expectations but also keeping them up to date on our thoughts and direction." www.adobe.com