KeyShot 8 Brings Displacement, Interactivity and Volumetrics to Real-time Renders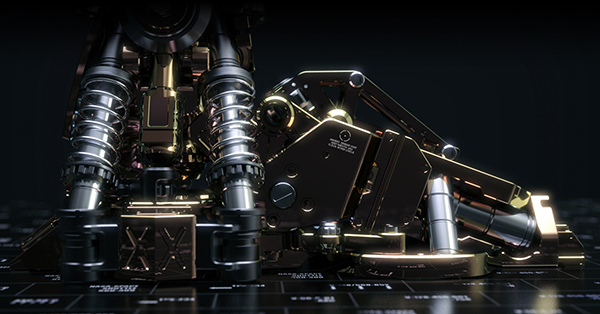 Bloom
Luxion KeyShot real-time ray-tracing and global illumination program for 3D rendering and animation, updated to version 8, now includes displacement mapping, materials with embedded flakes and bubbles, volumetric materials including volume caustics, liquid interfaces, interactive cutaways, interactive image colour and intensity curve adjustments, plus new material characteristics for realistic product configurations. Taken together, these smooth and speed up the workflow, avoiding dependence on switching between applications to create the necessary looks and detail.
The use of 3D visualisation to make real-time design decisions is becoming more common for design, 3D content creation and engineering. KeyShot uses real-time speed and a simple interface to support a workflow that focusses on accuracy of materials and textures, and photoreal lighting capabilities.
KeyShot 8's updates relate to five specific areas – materials and volume, lighting and optics, advanced geometry, image and output and collaboration – to help users maintain a workflow within KeyShot. Image styles allow users to add and adjust appearances in real-time within KeyShot. Cutaway is a new, simpler approach to creating cutaway views. Scattering Medium creates new options for scene and material appearance. New geometry shaders add displacement, bubble and flake capabilities.
Image Styles is a new function used to make photographic adjustments to the KeyShot scene in real-time, ahead of or after rendering. The Photographic option includes adjustments for Tone-Mapping, Curve control, Colour adjustments, Background colour override, and the ability to apply a Frontplate – an element located between the camera and rendered object.
Multiple Image Styles may be created and added to a list for a range of different styles that can then be used in KeyShot Studios. Studios are a place to compose camera, environment, sets, lighting and material elements into a scene.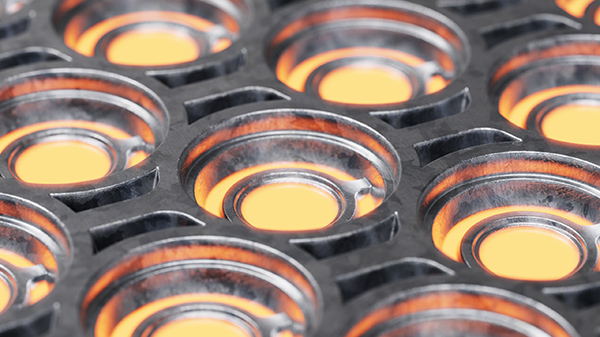 Displacement
Cutaway is an approach to creating advanced cutaway graphics that allows users to use parts and 3D primitives to cutaway geometry by assigning the Cutaway material to the object. The Cutaway material also allows users to add and define the Cutaway Caps as a shaded colour, the same material as the object to be cut or as a custom material. Additionally, all cutaways may be animated. In effect, Cutaway non-destructively subtracts geometry from your model.
KeyShot 8 supports the creation of scattering media, simulating particle scattering and volumetrics such as smoke and fog. This facility can be used in conjunction with physical lights for visualising rays or beams of light, and has the option to apply a Density Texture to the light in the same way as applying it to any other material. Users may extend the control of the scattering media with full support for OpenVDB files applied to the Density Texture as a Volume Map.
KeyShot 8 uses a new approach to working with geometry in KeyShot than was used previously. Through the Material Graph, the KeyShot's material editor, users now have three new types of geometry nodes - or shaders - to modify the geometry of an object with displacement, bubbles or flakes. Geometry nodes will transform the shape of the geometry non-destructively. By replacing the material, the geometry will return to the original shape.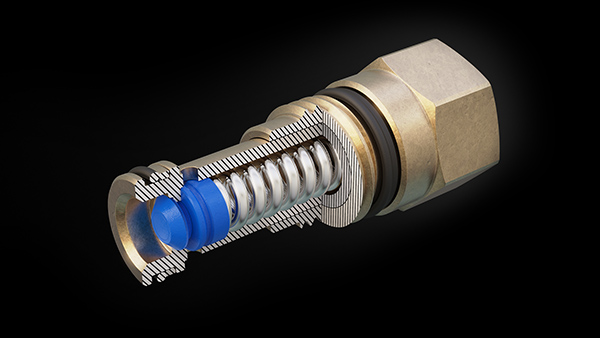 Interactive cutaway
Displace allows a user to modify the geometry through the use of displacement maps, or textures. Displacement maps define the topology of a material in a way similar to a bump map but instead of simulating the height of a surface, it actually modifies it as the user requires.
Bubbles modify the geometry by automatically adding spherical cavities within an object. Control is available over bubble size, variation, density and limit. A texture can also be used to define the density of the bubbles.
Flakes make it possible to modify the geometry by turning any object into a three-dimensional volume of square or spherical flakes. Users have control over flake shape, size, variation, density and limit, and a texture can be used to define the density of the flakes.
KeyShot 8 includes a new Spotlight Material Type for light control with gobo (stencil) support. The new Multi-layer Optics Material Type has also been added for simulating optics elements. Liquid Interfaces now removes the need to separate liquid geometry into different surfaces – for example, automatically separating a liquid from a glass. Choosing colors is now enhanced by the ability to use and reveal RGB hex colour codes.
The Bloom effect now has a Bloom Threshold parameter to control the amount of bloom or glow around highlights. An update to the screenshot capability allows users to include Alpha transparency with screenshot output and save metadata in an easy to read format.
The new glTF/GLB export option allows sharing of interactive KeyShot scenes to platforms like Facebook or added to PowerPoint presentations.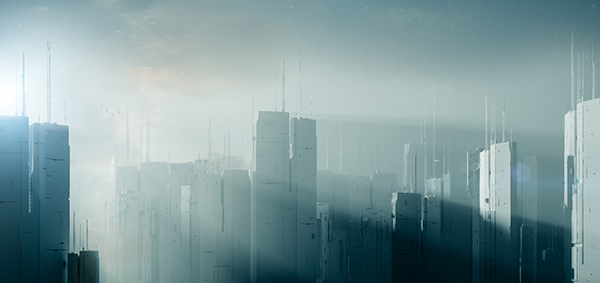 Scattering media
KeyShot Viewer
KeyShot Viewer is a new application to compliment design reviews, make presentations more interactive, and increase the ability to collaborate. With it, users can open, view and interact with a KeyShot scene in real-time using mouse, touch, pen or stylus to explore the scene or change materials and lighting. Users can create Studios and Configurators from within KeyShot for use in KeyShot Viewer as well.
KeyShot Viewer is a free, stand-alone, touch-enabled desktop application used to securely share KeyShot scenes with anyone for interactive viewing, presentation and configuration. KeyShot Viewer uses the same CPU-powered ray-tracing render engine as KeyShot to produce photo-realistic visuals in real-time. KeyShot Viewer can be downloaded at keyshot.com/viewer. Once installed, users can open any KeyShot Package file (.ksp) to interact with the scene.
KeyShot 8 is available now at keyshot.com and through all certified KeyShot resellers. www.keyshot.com