Adobe Pushes Creative Cloud 2019 Functionality to Mobile Devices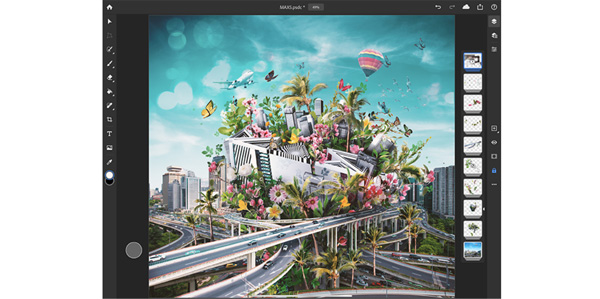 One of the notable features of the Creative Cloud 2019 release is that Adobe continues to push more functionality onto more mobile devices. The company officially launched Adobe Photoshop on iPad and extended Adobe Fresco to Microsoft Surface. It has also previewed Illustrator on iPad plus a new product, Photoshop Camera.
Re-Surfaced Adobe CC Apps
Adobe Photoshop on iPad makes the core compositing and retouching workflows available on the tablet. It includes PSD interoperability, a touch-based UI, cloud document access, and the option to work on regular multi-layered assets. Developed specifically for tablets, Photoshop on iPad can serve as either an entry point to Photoshop for new users or as a companion package for professional users.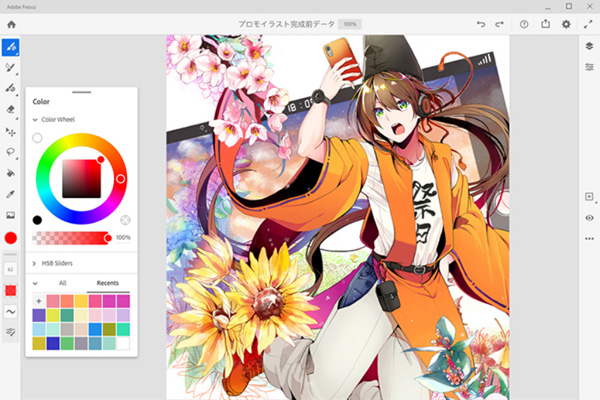 Fresco on Windows
Adobe Fresco is now available on Windows, beginning on Microsoft Surface Pro X devices and Wacom MobileStudio Pro hardware with a drawing and painting experience combining raster, vector and new Live Brushes, which are powered by Adobe Sensei. With looks similar to watercolour and oil, Live Brushes mix and interact on the screen as they would in real life. Artists can also sync favourite Photoshop brushes with Fresco for a smooth roundtrip workflow between apps.
Adobe Illustrator on iPad was previewed as a redesigned touch-based app that maintains Illustrator's precision and versatility. Designed with a simpler interface, the iPad update will make it possible for users to work with the same documents across devices with direct access to Adobe Stock, Adobe Fonts and all Creative Cloud Libraries (see below). Adobe Illustrator on iPad will be available in 2020. Users can sign up for a beta here.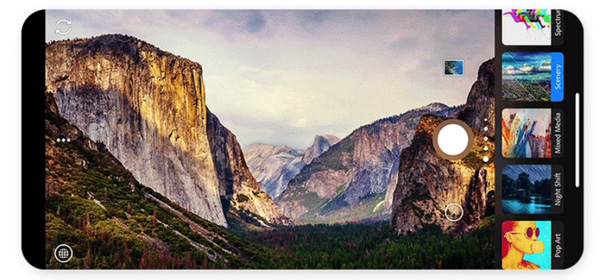 Photoshop Camera
Adobe Photoshop Camera, a new mobile tool, has also been previewed. It brings Photoshop effects and lenses directly to the viewfinder as the photo is taken. Using Sensei artifical intelligence, the app can instantly recognise the subject in a photo (portraits, landscapes, selfies, food shots), give recommendations, and automatically apply features at the moment of capture, while always preserving an original shot. It also understands the technical content, such as dynamic range, tonality, scene-type, face regions and so on, of the photo and automatically makes complex adjustments. The release date is yet to be announced. www.adobe.com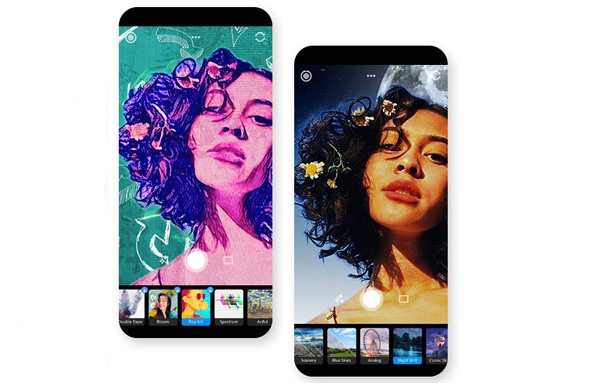 Photoshop Camera recommends a choice of looks.