KeyShot 9 Speeds Visualisation with GPU Mode, RealCloth and 3D Model Library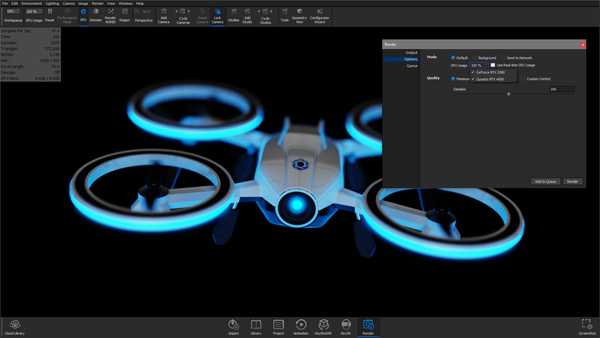 NVIDIA RTX GPU-accelerated ray tracing is accessed to take advantage of multi-GPU performance scaling.
KeyShot 9, real-time ray-tracing and global illumination software for 3D rendering and animation, has new material capabilities and workflow improvements that bring KeyShot up to date as a visualisation tool for designers and 3D artists.
KeyShot 9 users can add GPU-accelerated real-time ray tracing to their workflow at any time, with one click. Automated denoise, scientifically accurate weave pattern design using Luxion's RealCloth system, a new Fuzz geometry shader with fine variations and control over fly-away fibres are among new material and texture tools. Artists can also output interactive web-based product configurators with KeyShotWeb and have access to a curated library of optimised 3D models.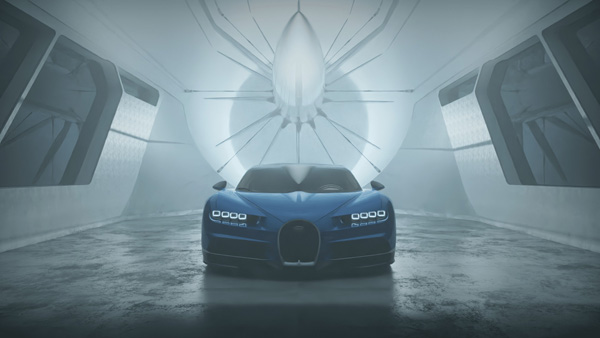 Image: Nils Piirma
The new GPU Mode makes it possible to use GPU-accelerated ray tracing from NVIDIA RTX GPUs with OptiX while working in Keyshot. Available for both real-time rendering and local render output, GPU resources can be accessed with one click, allowing the user to take advantage of multi-GPU performance scaling and the dedicated ray tracing acceleration hardware in NVIDIA RTX-capable GPUs. Users may toggle between GPU and CPU as needed. GPU ray tracing in KeyShot 9 supports the NVIDIA Maxwell microarchitecture found in GTX 980 hardware and higher.
Denoise is an Image Style option that works in both CPU and GPU mode to eliminate noise in the Real-Time View and in the render output. This denoiser applies deep learning to reduce the time it takes to resolve a rendered image by interpolating and refining the image to achieve smooth results in less time. It creates a denoised image that is blended with the rendered image, and has a Blend slider that allows you to control the strength of the denoise effect. Decreasing the value keeps more of the original noise in the image and helps prevent losing too much detail in scenes with fine details or textures.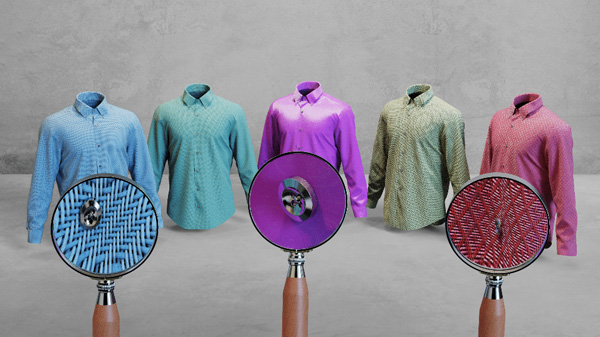 RealCloth adds fine, realistic weave and fibre control.
RealCloth is a new way for designers to create and control woven materials with a level of visual fidelity that is different to the capabilities of scanned materials definitions. RealCloth material is based on geometry with UV coordinates, and uses tools now in the Pro version of KeyShot, including a pattern editor. You can create fabrics with custom weave patterns, detailed down to the ply, and make the cloth appear very tactile with flyaway fibres based on displacement. Controllable looks of the warp and weft threads include colour, specular, reoughness, refraction and fibre chracteristics. New RealCloth materials have also been added to the Library.
KeyShotWeb is an add-on used to create interactive, web-based content for use online. All content created using KeyShotWeb can be viewed on touch-enabled devices or display screens, supports interactions with a mouse or finger, and does not require a browser plugin to work.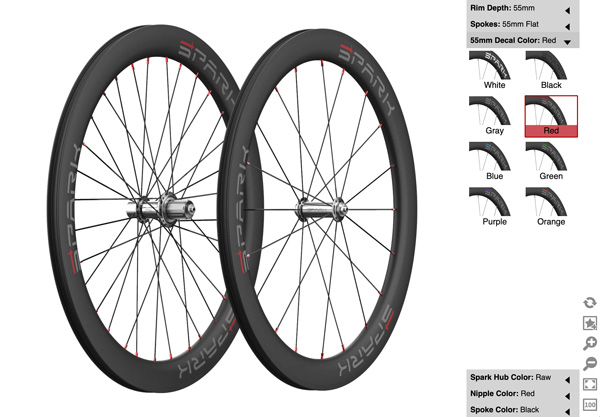 KeyShotWeb generates interactive, web-based product configurators.
KeyShotWeb is comprised of KeyShotXR, which turns a KeyShot scene into an interactive 360° visual, and KeyShot Web Configurator software that produces interactive product configurators. Keyhottakes the results of either of these tools to produce touch-enabled, high-quality 3D content for use in web browser or presentation software.
Prior to KeyShot 9, configurators needed to be viewed in Presentation Mode using the KeyShot Viewer. Now, when a KeyshotXR or Web Configurator project is rendered, KeyShotWeb will create a folder containing all the files and images necessary for web use. The output can be stored and shared on a local intranet, zipped and shared securely, or hosted online to embed on a website or in presentation software.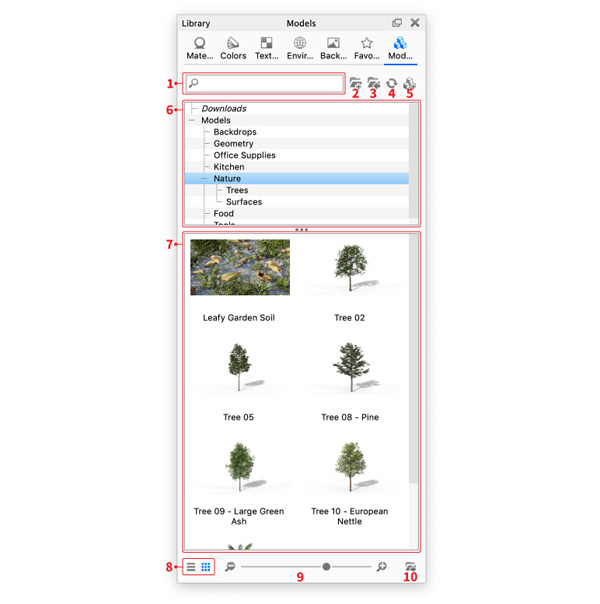 KeyShot 9 introduces a new Model Library (above) that allows artists to add 3D models with complete materials and textures to a scene. These can range from primitive geometry and regular products to entire scenarios with lighting and cameras, where products can be displayed in context. All 3D models are accessed on KeyShot Cloud and may be searched, filtered and added to scenes with drag-and-drop. Models may then be moved, duplicated or altered as needed. Users can also populate the model library with their own models, either by importing them or creating a resource based on the current scene.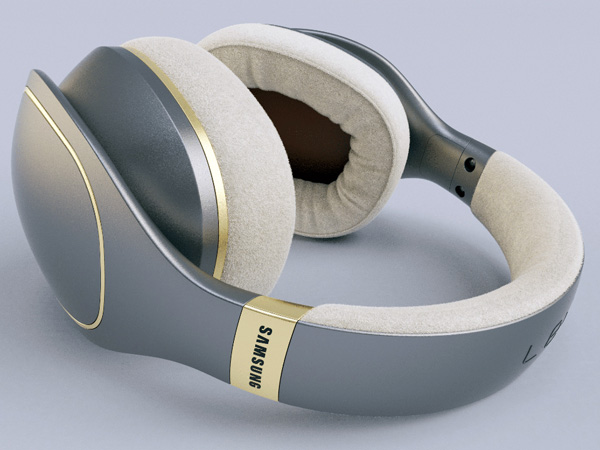 A KeyShot model from the Cloud Library, used to add context to scenes. Image: David Merz
Import, Shader and Animation Updates
Other changes and updates in KeyShot 9 include a new, faster import dialogue that enables and defines quick imports and resolves missing resources. Many more material options are available through the new Generic material based on Disney BRDF, a new Contour Procedural Texture, and the new Fuzz geometry shader that is used to add randomised, hair-like growth from the surface of materials.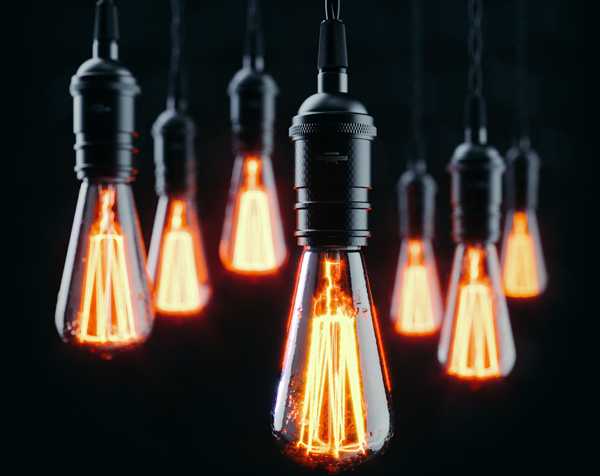 Generic material based on Disney BRDF
Custom Motion Ease adds finer animation control over part and camera animations with Curve Control for material property animations. Among the interface improvements are a new Tools menu that consolidates Geometry, Material and Camera tools and includes the new Material Import tool for .u3m, .sp, .axf and other material format import. New integrations include Substance Painter texture import.
KeyShot 9 is available now for download and to buy from keyshot.com