MAXON Improves Version Control in Cineware 3.0 for After Effects CC
A new update to Cineware 3.0 for the most recent version of Adobe After Effects CC improves the workflow and performance in the Cineware Live 3D pipeline, first introduced in After Effects CC in 2013. The Cineware tool directly integrates Cinema 4D assets into After Effects compositions.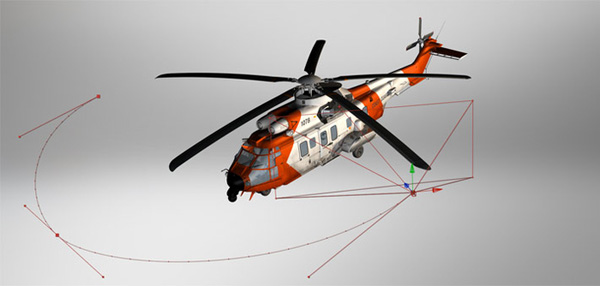 OpenGL rendering is now available within the Cineware effect, improving on the software render option in terms of speed and quality of the results. Also, users can now choose to automatically sync the After Effects and Cinema 4D time sliders.
The new Cinema 4D Take System, introduced in the most recent release R17, the latest Cinema 4D release, is supported as well. Using this system, specific takes in a Cinema 4D project file can be selected for rendering, either in Cinema 4D or in a third-party render engine.
Furthermore, you can create numerous independent takes of a scene, changing parameters to produce a series of variations, and save them all in one scene file to avoid extra file management tasks and save disk space. Nested parent-children take relationships place the versions into a hierarchy. A Token system handles file naming when rendering several takes at a time to maintain versioning and variation control, and save time when exploring options and making revisions for clients.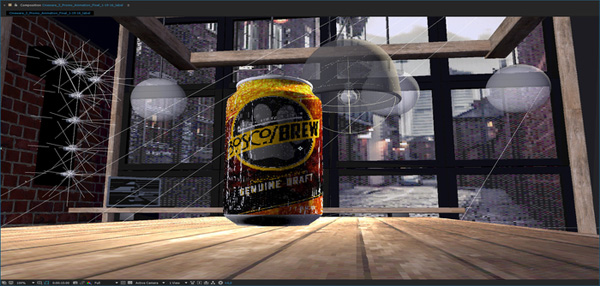 Cineware works as a means of opening Cinema 4D files natively in After Effects CC. Users may load native Cinema 4D files into After Effects via drag-and-drop and maintain complete control of 3D elements through to the end of post production. If necessary, 3D content can be imported as layers into composites in order to work with individual Cinema 4D elements such as cameras, Null objects and light, directly in After Effects CC.
In this way, Cineware makes it possible to create new Cinema 4D scenes within After Effects CC and create all the required 3D elements yourself. After Effects users who do not own a commercial license of Cinema 4D but are interested in using 3D content creation as a part of their workflow have access to Cinema 4D Lite, a light version of Cinema 4D that launches directly from within After Effects CC and contains much of the full functionality. www.maxon.net