PipelineFX Qube! 6.8 Brings VFX Render Jobs into View
Qube! version 6.8 is the most recent update to PipelineFX's render farm management software for visual effects. Qube! 6.8 expands the scope of the ArtistView user interface, and brings a team's job submissions, a simpler configuration process and tabbed navigation into a single view.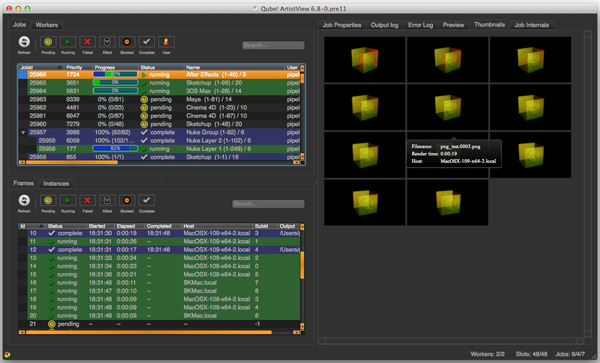 ArtistView was originally designed as a subset of the complete WranglerView GUI, so that artists would only have to focus on creative elements such as queue control, project updates and render previews. Since its launch in 2012 artists have suggested that they could use more of the tools. Therefore, Qube! 6.8 incorporates submission elements from WranglerView and presents them in a way that is compatible with typical studio workflows.
From there, PipelineFX says they will continue making adjustments to ArtistView, and eventually use it to replace WranglerView as Qube!'s default UI. The emphasis will be on the visual display of data.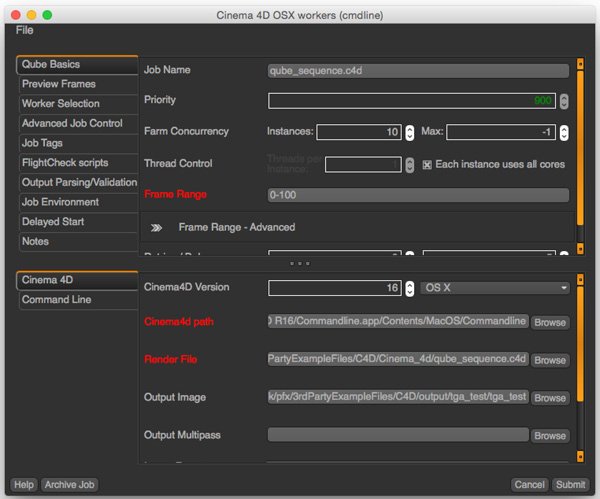 Further changes in Qube! 6.8 are centralized preferences in the admin interface, which allows users to set job submission defaults across their studio or for specifics groups and users. This version also adds support for Windows 8, Windows 10, Mac OS X El Capitan and CentOS versions 6.7, 7.0 and 7.1.

Regarding new software support, Toon Boom Animation's Harmony 12 has been entirely integrated with Qube! including standalone submissions of Harmony jobs when users are working in version 12.2 or above. The existing support for Autodesk VRED 2016 jobs on Mac and Linux now has An updated submission UI for the Sequencer, which organizes and executes complex batch processes.

A video tour of Qube! 6.8 can be viewed here. Customers currently on maintenance and support can download version 6.8 now. www.pipelinefx.com