Adobe Creative Cloud Upgrades Colour, VR & Workflow Integrations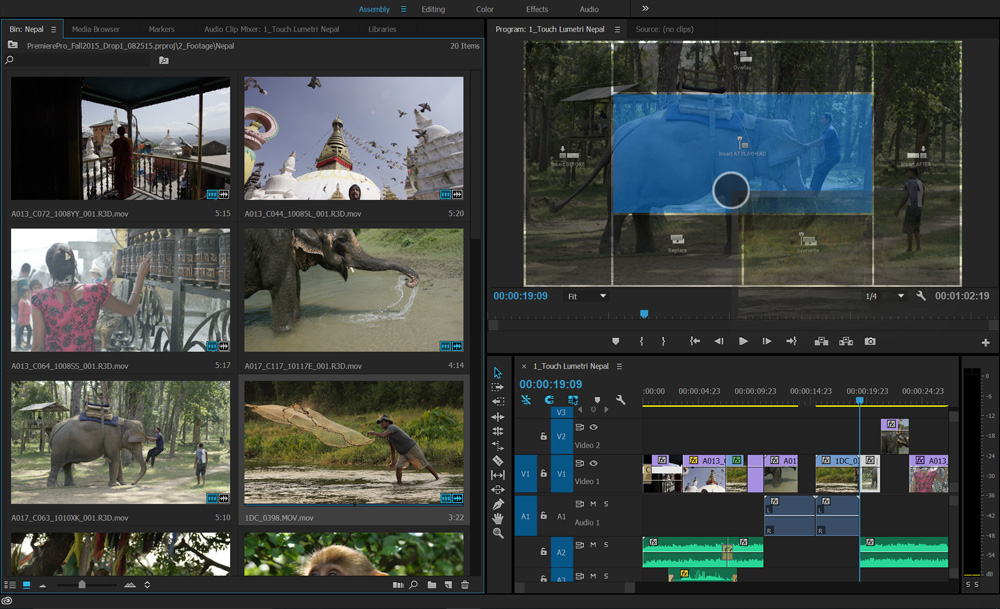 Adobe's integrated Creative Cloud video software is updated for 2016 with new native camera support, improved colour, performance and workflows supporting background imports while editing.
Premiere Pro CC
Adobe Premiere Pro CC has extended its range of natively supported file formats, has a new proxy workflow, integrated colour, new effects and audio workflows, and some new output options. Premiere can be used to edit virtually any type of video now. You can either work natively with high-resolution formats up to 8K, such as RED Weapon data, or employ a new workflow that creates lightweight proxies at ingest directly into Premiere or into Adobe Media Encoder render software. You can start editing immediately while importing and, when using multiple devices, switch between native and proxy formats as required via CreativeSync - making adaptive, non-destructive representaions of assets that propagate changes automatically. Initial support for Apple Metal programming and H264 hardware decoding enhances performance when working on modern devices with Windows Intel Iris graphics.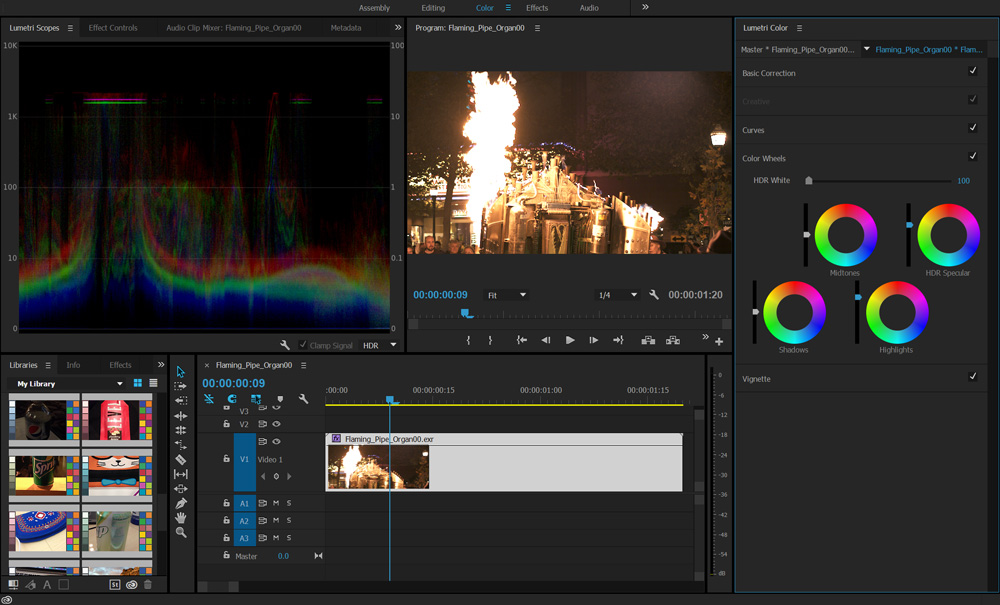 Improvements to the Lumetri Colour tools allow you to precisely isolate and adjust specific colours using HSL secondaries. The support for control surfaces has been improved and Premiere Pro's scopes are more readable. The white balance of your frame can be set or a SpeedLook applied in one step.
Premiere has new keyboard shortcuts to add, adjust and navigate keyframes and zoom in and out of the timeline to view individual frames. A new Range selecting tool will automatically scroll the timeline so that you can select clips outside your current view, and you can remove a specific effect with a Remove Effects command.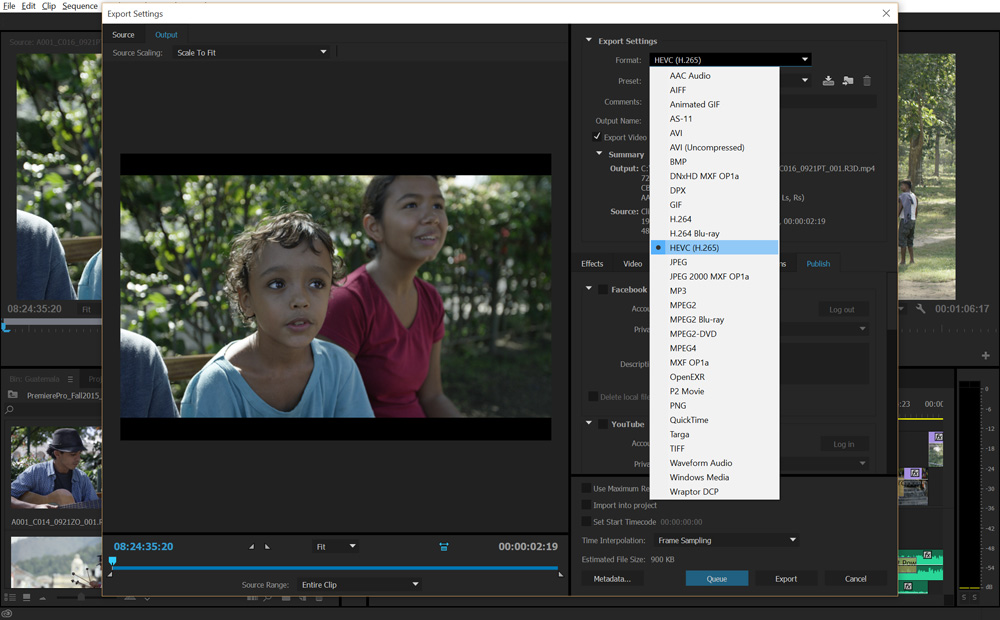 The VR video mode has new functions for working with imported stitched equi-rectangular video. You can use it to show field-of-view so you know what the viewer is seeing when looking in a given direction. Export from Premiere will properly flag the file so VR-capable video players, such as YouTube, will automatically recognize it.
Creating and editing open captions now includes font, colour, size and text positioning tools. Expanded titling support now includes more languages and in their native alphabets, including Arabic and Hebrew territories.
Destination Publishing, which allows you to deliver video to YouTube, Facebook and Vimeo social media sites, has now added support for Twitter.
Adobe After Effects CC
After Effects' workflow, which integrates visual effects and motion graphics with animation and compositing tools has been updated for performance and responsiveness. A new video and audio preview engine gives smoother playback of cached frames. Immediate feedback when navigating the application, or the efficiency improvements when working on compositions, prevent After Effects from slowing the user down. For example, GPU-accelerated effects for Gaussian Blur and the Lumetri Colour effect render the results of different creative choices faster more quickly, and the Image sequence import can import images many times faster over a local network or shared storage.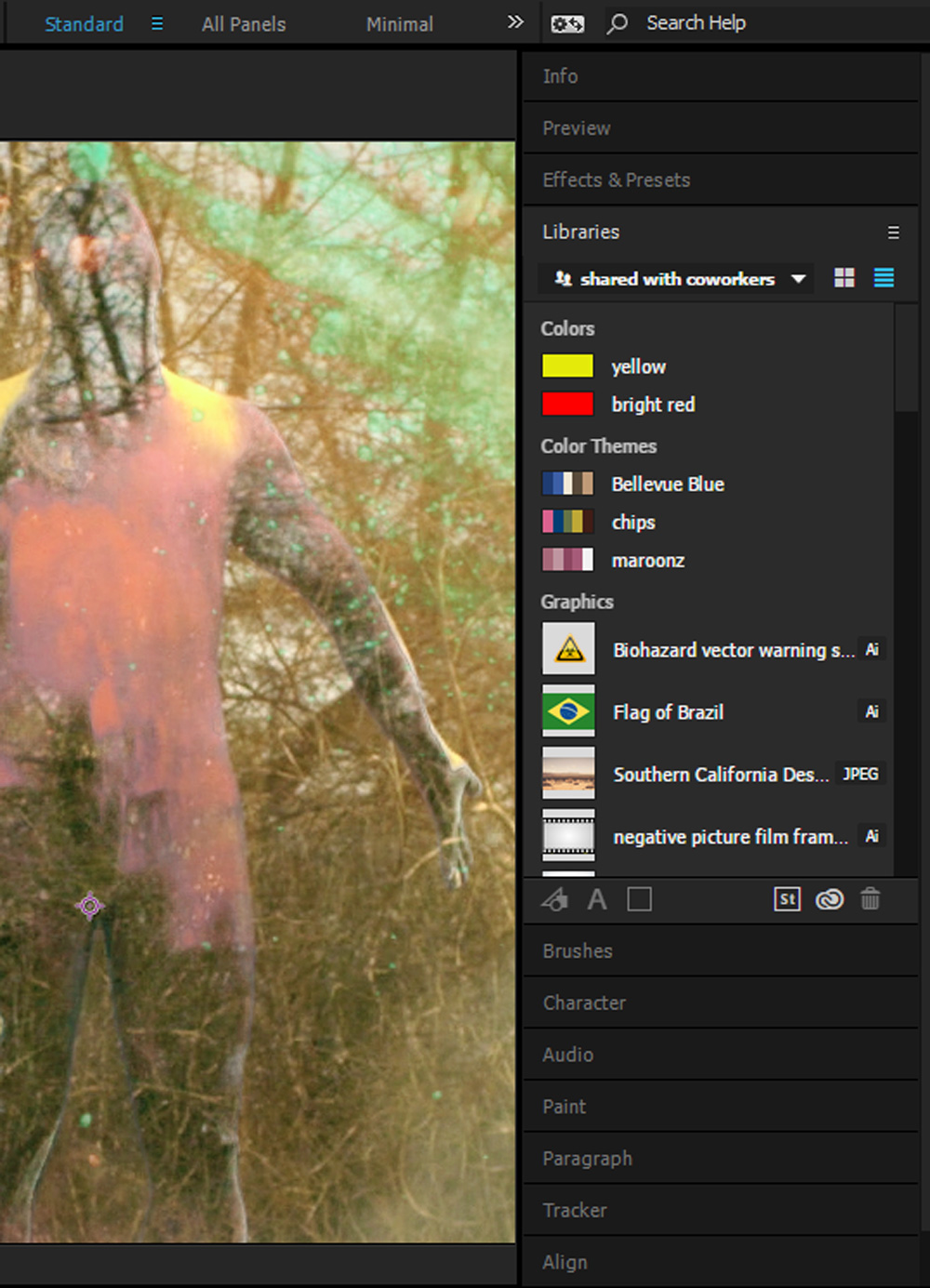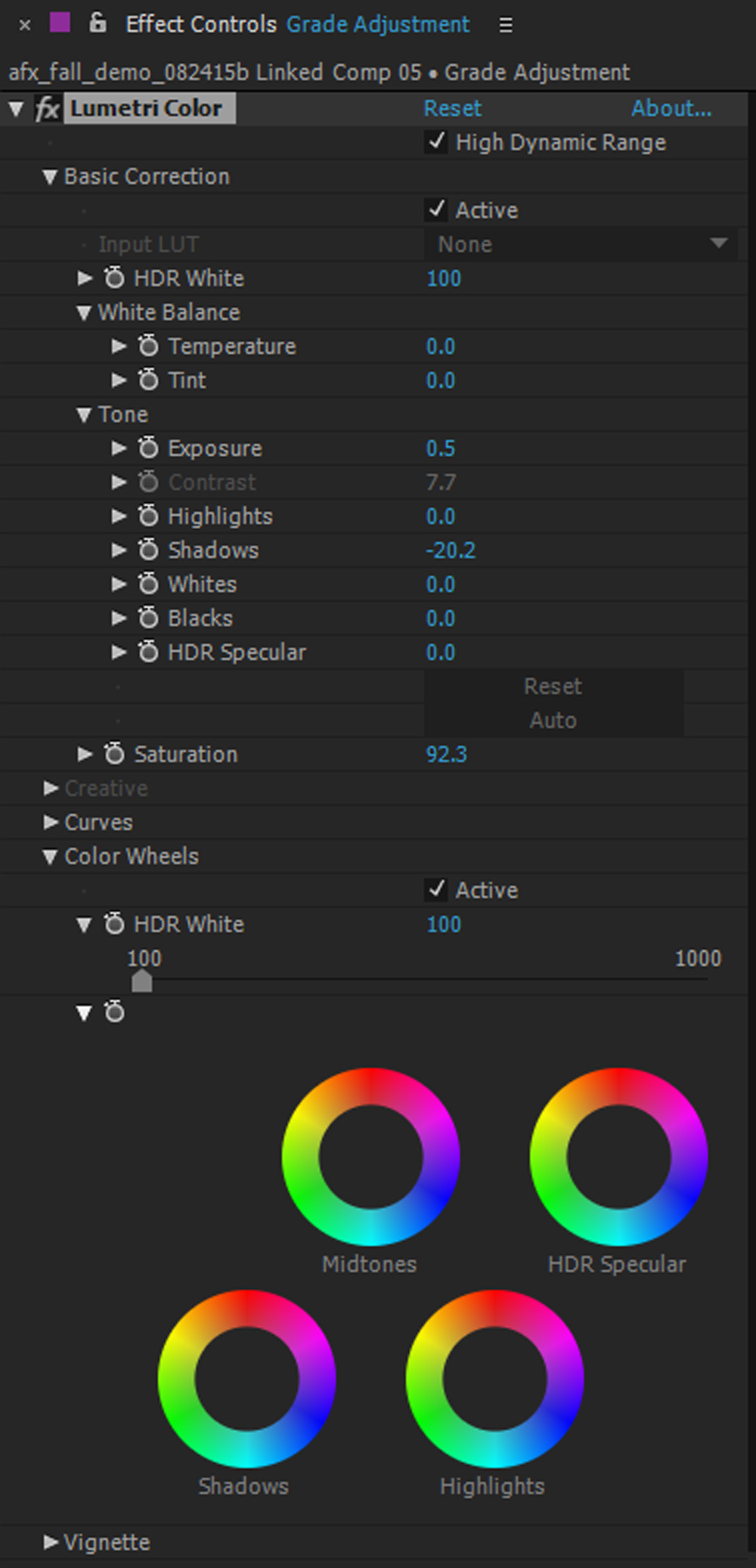 Users who want to transition a project from After Effects CC to MAXON Cinema 4D have new export options. Animated text and shape layers can now be saved directly into the Cinema 4D file format. When adding depth and customizations to your text and shapes in Cinema 4D, the changes are automatically updated in After Effects for a roundtrip 3D motion graphics workflow.
New Character Animator functionality tags puppet layers, while you record multiple takes of a character's movement. Puppets can be built to respond to motion, and trigger animation accordingly. New puppet attachment modes control how each child moves with its parent. Ultimately, animations can be exported faster via Dynamic Link to Adobe Media Encoder.
Media Encoder CC
Media Encoder CC renders and transcodes video content, not only for editorial deliverables but also during filmmaking to produce dailies, DCPs for review, up to final output for cinema. It also renders content for web and televised broadcast, including AS-11 content packages, and has presets for a large number of formats.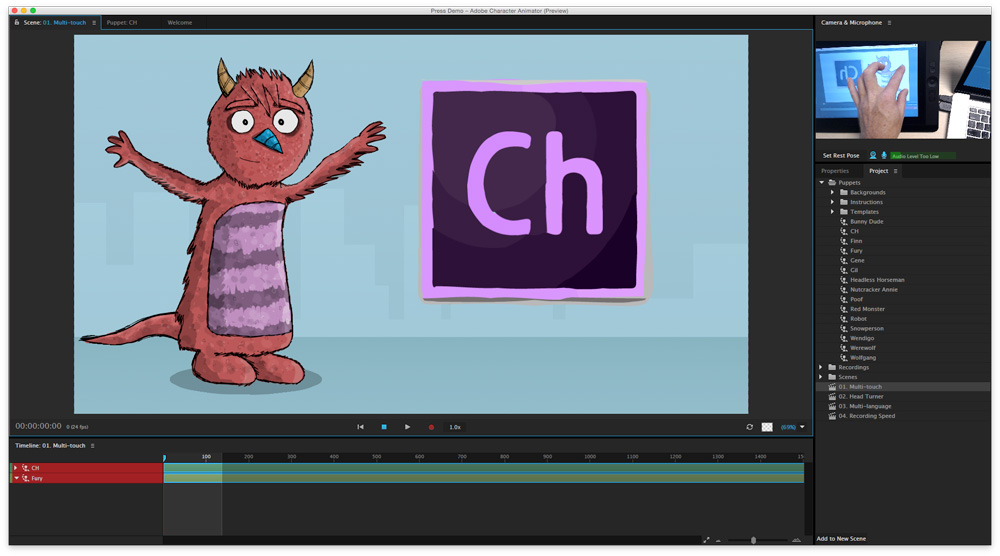 In the new version of Media Encoder CC you can also set up ingest and transcoding directly from Premiere Pro CC, which allows you to start and continue editing while Media Encoder works in the background. Meanwhile, only if you need to access the complete set of Media Encoder ingest, transcode and proxy generation tools do you need to open application directly.
Creative Cloud Libraries & Adobe Stock
Creative Cloud Libraries were developed as a way to integrate asset management into the workflows associated with the other Adobe desktop software - Premiere Pro, After Effects, Photoshop, and so on. This can make asset management and sharing simpler, by sharing a common Library of assets while working. Users can search from over 50 million royalty-free photos, video up to 4K resolution, illustrations and vector graphics using a new filtered search. Videos in libraries are displayed with duration and format information and have links to video previews. The Libraries can be accessed both when you are connected to the Internet and when working offline.
The Adobe pro video applications are available through Creative Cloud subscriptions giving ongoing access to all of the Adobe creative desktop applications, including new functionality as it becomes available, plus online file sharing, publishing and other services. www.adobe.com