PFClean 2016 Gains a New Restoration Engine & Effects Workbench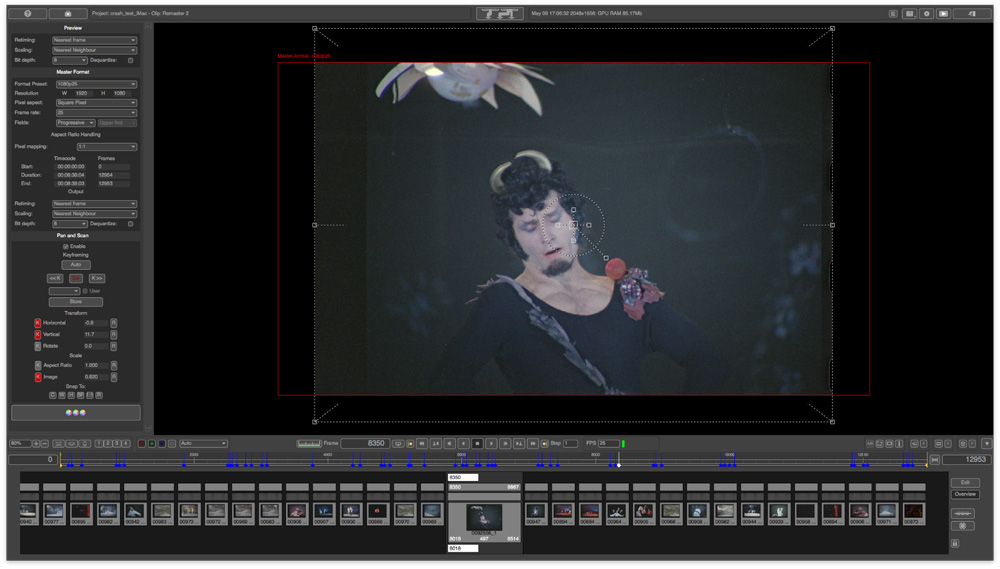 PFClean 2016 is now released with a new video restoration engine, a more effective workflow manager and an extended film restoration pipeline that includes remastering and repurposing.
PFClean's new high performance video restoration engine, called Telerack, makes a cost effective alternative to more expensive hardware video restoration systems, with enough functionality to be used for end-to-end restoration and cleanup of tape based video formats. It can concurrently digitise, restore, standard convert and transcode in one automated process.
Its accelerated filter stacks handle many different common video and telecine defects. GPU processing returns responsive feedback of parameter changes, resulting in near real time processing from a single GPU for PAL resolution clips. Users can build their own set of restoration presets for regular use that can be shared with colleagues.
The UI has fewer parameter sets for filters, making it easier to learn.The software is standards based so that once you choose a standard, all shots automatically pipe into its node. The live shot boundary detection means that pre-cutting clips is unnecessary - Telerack detects no inherent boundaries.
As the backbone of PFClean projects, the Workflow Manager has been reworked to construct and manage large projects in a more flexible manner and with greater feedback and control of batch processing. The layout is more logical with more of the hidden tools exposed, and a key new component is the ability to filter clips based on their standards to autoflow into appropriate work spaces.
Batch processing has been improved to report progress better, showing more uniform updates and reporting run times, throughput speed and estimated time to completion. Also, its approach to error handling is more robust and fault tolerant causing less disruption.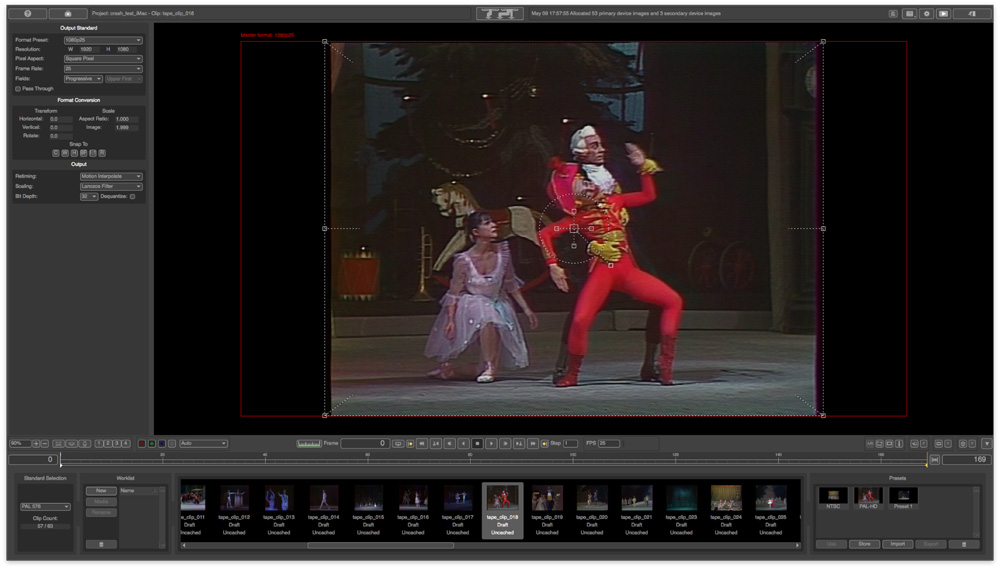 Replacing PFClean's previous restoration engine, the Edit Panel, has been replaced by the Workbench, where detailed, per-clip, manual and automatic restoration effects are applied. Complex sets of effects can be stored, recalled and transferred between projects to be used as a starting point for new projects and/or automated workflows, and the effects stack has been redesigned – the user can view one effect while editing the parameters for another, higher up the stack. New copy and paste tools allow entire effects stacks to be transferred across clips, with use editable options. Manual effects, ROIs, masks and trackers can now be copied between clips, or the effects stacks can be locked against accidental changes.
In the playblast, a lighter memory caching tool supports real-time review of clips, instead of waiting for disk renders.Worklists are available to create and manage lists of clips to be worked on more easily. The Undo panel has been redesigned as a Q/A panel with behind-the-scene optimisation of data handling, and extra UI elements for multiple frame undos.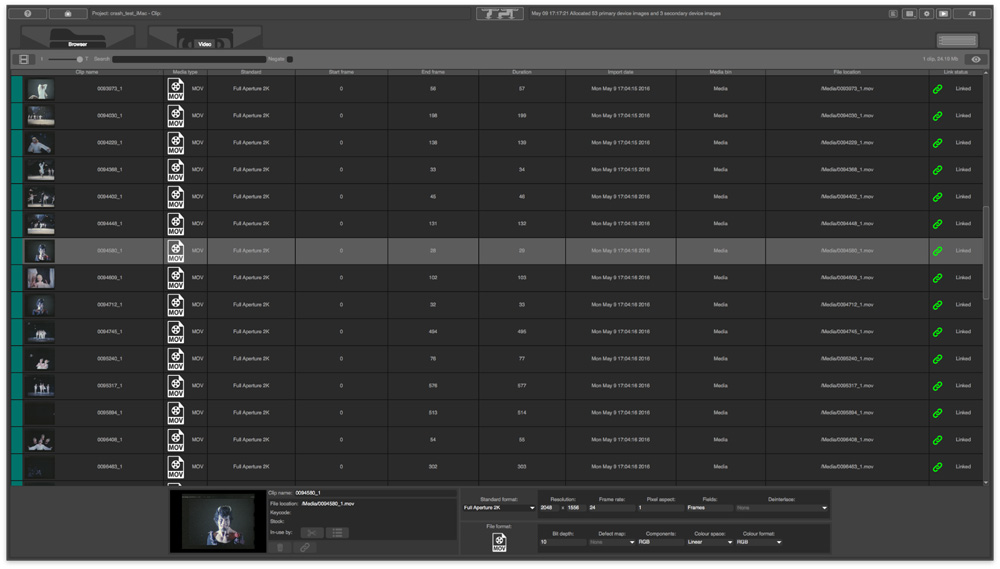 Elements of the Workflow Manager and Batch Processing have been combined to form a new Export Manager making export across larger projects easier to manage with less input from the operator. This was designed to ease planning and production of multiple deliverables from a single source.
For example, an 'Export all' button allows the entire PFClean project to be processed and rendered to disk at once, due to tight integration with the multithreaded batch processing engine and smoother handling and logging of errors while exporting. Alternatively, it is also possible to export individual clips or user defined frame ranges.
Many other, smaller updates and changes have been made to PFClean as well, which you can read and watch videos about here.
www.thepixelfarm.co.uk