Adobe Sparks Visual Storytelling Apps on Creative Cloud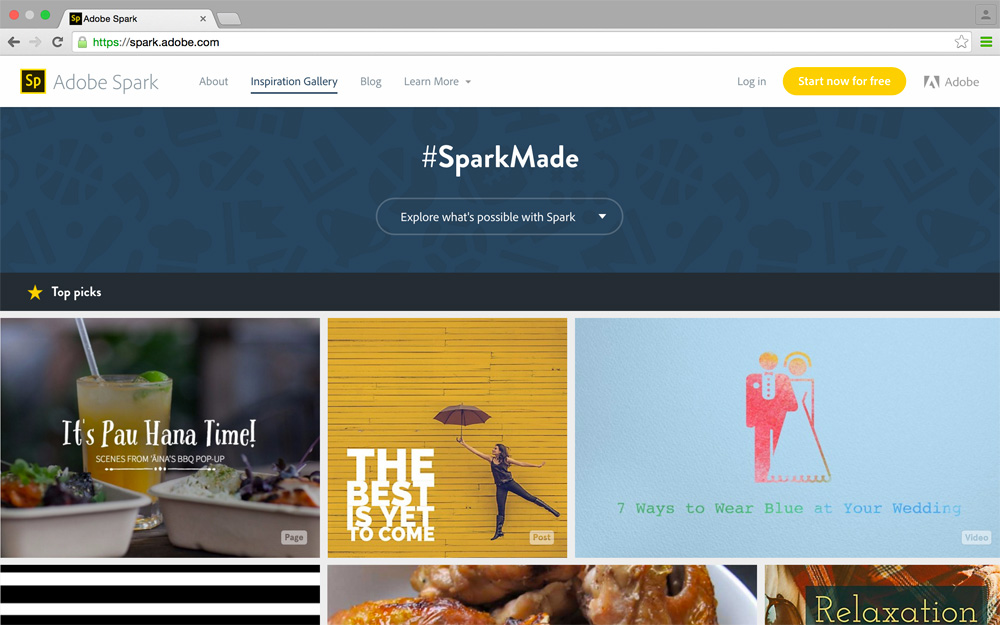 Adobe Spark is a free, integrated web and iOS mobile application for creating and sharing visual communications. Targeted users include small businesses, social marketers and students who want to produce and distribute promotions and announcements for events, projects and services across multiple channels on any device.
Adobe Spark is launched as a Creative Cloud service with tools and templates that do not require design skills or experience to use, mainly for creating social posts and graphics, web stories and animated videos. The Adobe Spark web app syncs directly with three related apps. Spark Post focuses on social posts and graphics, Spark Page builds and visualizes web stories and Spark Video produces animated videos. These products were previously called Adobe Post, Adobe Slate and Adobe Voice.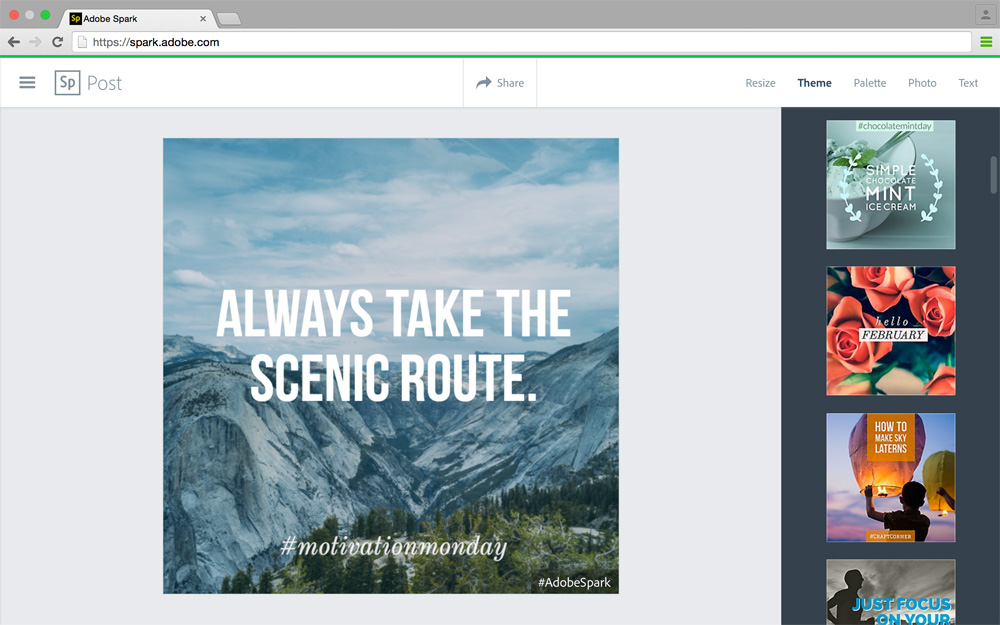 Regarding the idea of everyday communications, solo entrepreneurs and small businesses form a primary target market for Adobe Spark. Adobe is collaborating with Facebook Blueprint – an education and certification program promoting the use of Facebook and Instagram in marketing. Facebook Blueprint users will receive access to Adobe tutorial content on how to market themselves on the Facebook and Instagram platforms using Adobe Spark.

Adobe Spark is also partnering with Change.org, a social change platform, to co-create training materials for petitioners and people suporting causes. According to Change.org and Adobe, petitions with a video receive six times more signatures than those without. Change.org petitioners will also gain access to Adobe Spark resources for creating explainer videos for their cause-based and crowdfunding campaigns.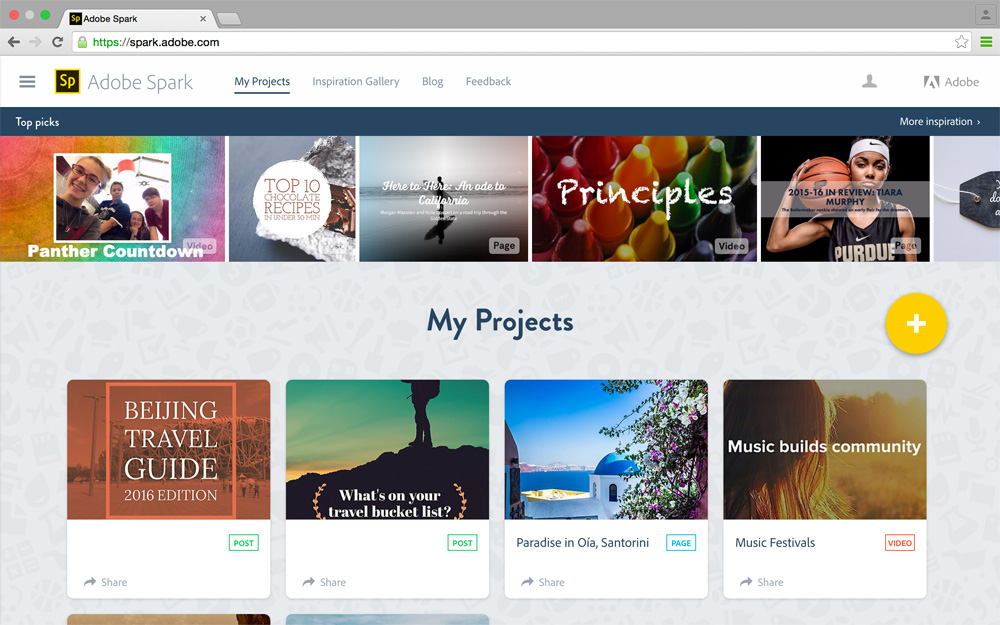 Adobe Spark resources and sample materials to help users get started are posted at Adobe Spark Blog. Spark is available for free here. An Adobe ID, Google or Facebook login is required to use the apps so that projects can sync between devices. Spark Post, Spark Page and Spark Video are available as free downloads for iPad and iPhone via the Apple App Store. www.adobe.com