Automatic Duck's Xsend Motion Bridges FCP X to Motion 5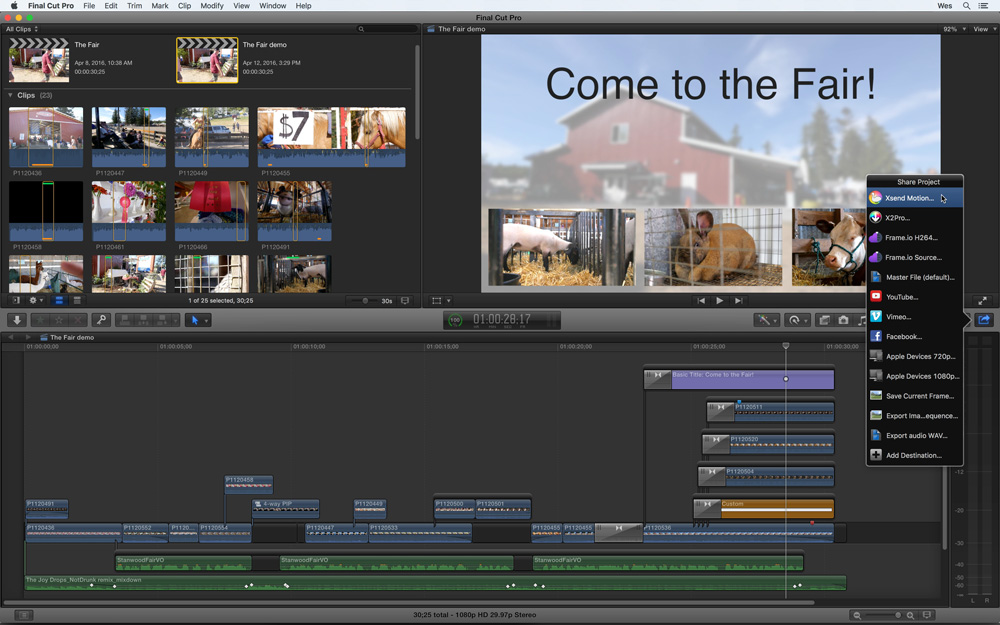 The new timeline translation application, Xsend Motion, from Automatic Duck has now been released, converting an FCPX timeline into a Motion 5 project, and back again, for editors and motion graphics artists who want to add graphics to edited clips.
Automatic Duck are the original creators of timeline translation software linking FCPX projects to other post production and finishing software. The most recent application, Xsend Motion, has now been released after its introduction the FCP Exchange Workshop during NAB 2016 in April, where president and co-founder Wes Plate demonstrated how Xsend Motion rapidly converts the XML from Final Cut Pro X into a Motion 5 project, building a bridge between the two applications.
Though not a full motion graphics application, FCPX editors use Motion when creating titles, transitions or camera moves through 2D and 3D scenes. It is useful for camera, particle and other compositing effects, simple keying, masking or arranging assets.
Xsend Motion converts the FCPX timeline into a Motion project in a few seconds, translating transforms such as titles, position and scale, opacity and blending modes, as well as various third party effects. Xsend Motion reads XML exports, or is able to process projects directly from the Final Cut Pro X Share menu. Xsend Motion is also able to translate clip transforms, speed changes and many third party filters.
A new Motion project is created that points to the same media files used by Final Cut Pro without creating new media. All data is live and not baked-in, allowing you to adjust the footage in Motion.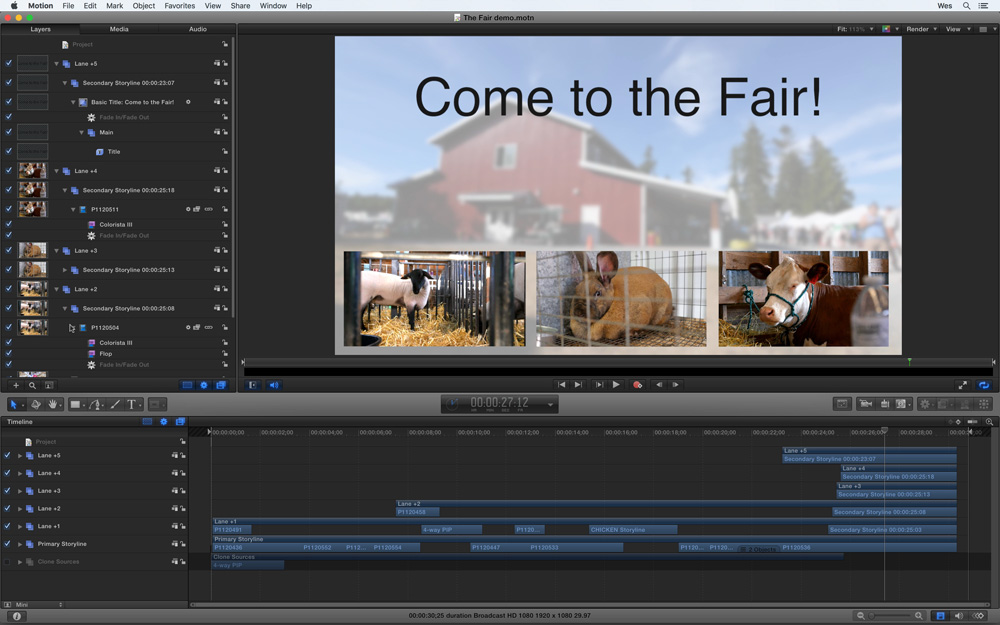 Any FCP X clip or set of clips can be sent directly for use in Motion using Xsend Motion. You can send an entire project from FCP X to Motion, or only export the contents of a compound clip to XML and translate this into Motion. The completed work can be exported back to FCPX as a QuickTime movie or published as a Generator placeholder, background or other graphic element.
Automatic Duck Xsend Motion is available now through FxFactory, priced at $99 USD.
More Automatic Duck
When Automatic Duck returned to software development last year after a hiatus of several years, the company introduced two new products, Ximport AE and Media Copy.
Ximport AE builds a bridge between Final Cut Pro X and Adobe After Effects CC by reading XML files from FCPX directly into After Effects CS6 and later. Automatic Duck believes that as Apple Final Cut Pro X gradually gains popularity, the need has increased for a robust translation to After Effects.
Media Copy is an update to a utility that adds support for FCPX XML files. It reads AAF or OMF exports from Avid editing systems, XML files from Final Cut Pro 7 and earlier, or XML files from Final Cut Pro X 10.1.2 and later, and then figures out which media files are referenced by the sequences and copies those media files to a location the user specifies.
Automatic Duck Media Copy is available for $99 USD, and Ximport AE for $199 USD - both are sold and supported through Red Giant. www.automaticduck.com