WSP | Parsons Brinckerhoff Accelerates Project Visualisation with Deadline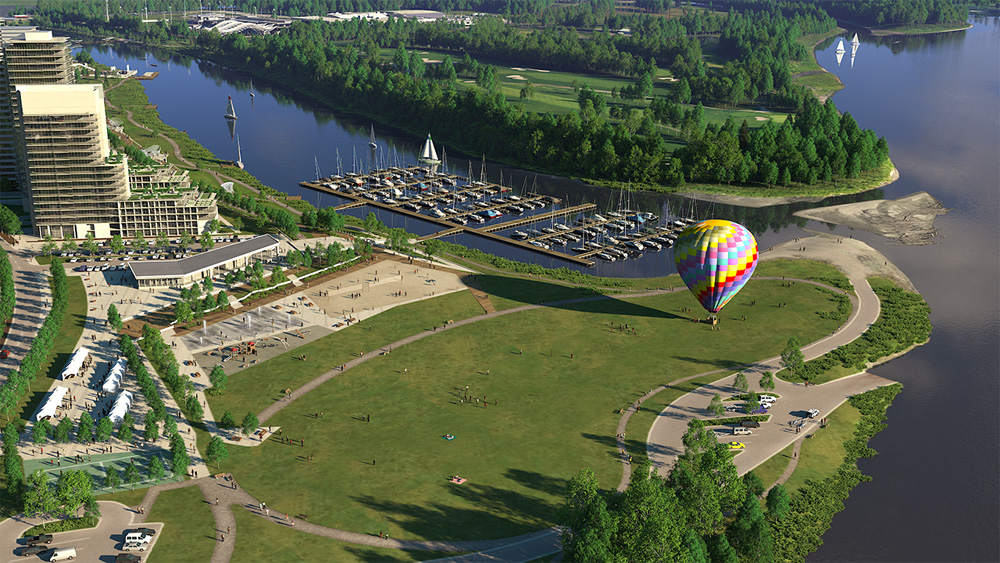 International engineering services company WSP | Parsons Brinckerhoff specializes in civil infrastructure and architecture. The company uses visual communication as a primary storytelling tool when collaborating with clients, and has formed a dedicated Project Visualization division. This division's 30-person team, based in WSP-PB's Denver office with smaller teams in Seattle and New York, carries out services including design visualization, web development, multimedia and graphic design.
A Windows-based render farm is spread between WSP-PB's Denver and Seattle offices, with Thinkbox Software's Deadline management software installed to link the 50 machines into one farm and help them run more efficiently. On average, the division has 20 to 30 projects underway at a time, for which Deadline allocates and optimizes resources. It is also used to deploy software patches and updates to machines, without working through an IT department.
WSP-PB Project Visualization technical lead Mark Kauffman manages the technical aspects of production, the render farm and IT infrastructure. "Quick turnaround is important for any of our projects. When something goes wrong with a render, we need to be able to resubmit failed jobs quickly, and use Deadline to do this. It also helps us push through and manage animation frames. We're generating hundreds of thousands of frames a year, so every second makes a difference."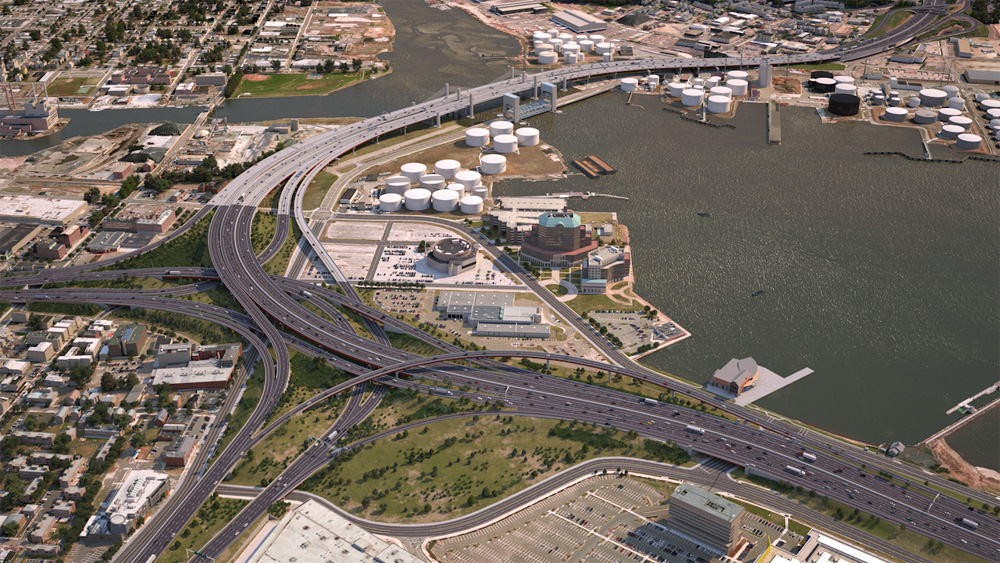 The team primarily uses Deadline for Autodesk 3ds Max project renders and, to a lesser degree, for distributive rendering, or DBR, in Chaos Group's V-Ray and Adobe After Effects. "We use lots of different applications across projects, and Deadline works with many types of software. In that way, it has more than paid for itself," Mark said.
"It's the simple processes Deadline allows us to set up that make it useful. We can break jobs into parts, render the passes quickly, send them to After Effects, process files and spit them out for encoding." For example, to output a high volume of visualization work for Presidio Parkway, a revamped roadway linking the Golden Gate National Recreation Area to San Francisco, Deadline was used to render multiple passes, in floating point and colour, and manage After Effects renders.
This kind of management is possible because of Deadline's Jigsaw function, which the team uses to isolate and render specific areas of extremely high-resolution images and spread the job out across multiple machines. "Jigsaw has given us an advantage," Mark said. "For a new Chicago Transit Authority station, for instance, we were looking at a total of 14 hours to render one interior shot, and Jigsaw made handling it much easier."
WSP-PB was recently part of the engineering team on the redevelopment of LaGuardia Airport in New York, and delivered a series of animations, stills and interior renders for the project. Using Deadline DBR, the team was able to complete V-Ray distributed rendering through 3ds Max – a task that generally requires manual operation and keeps the workstations fully occupied.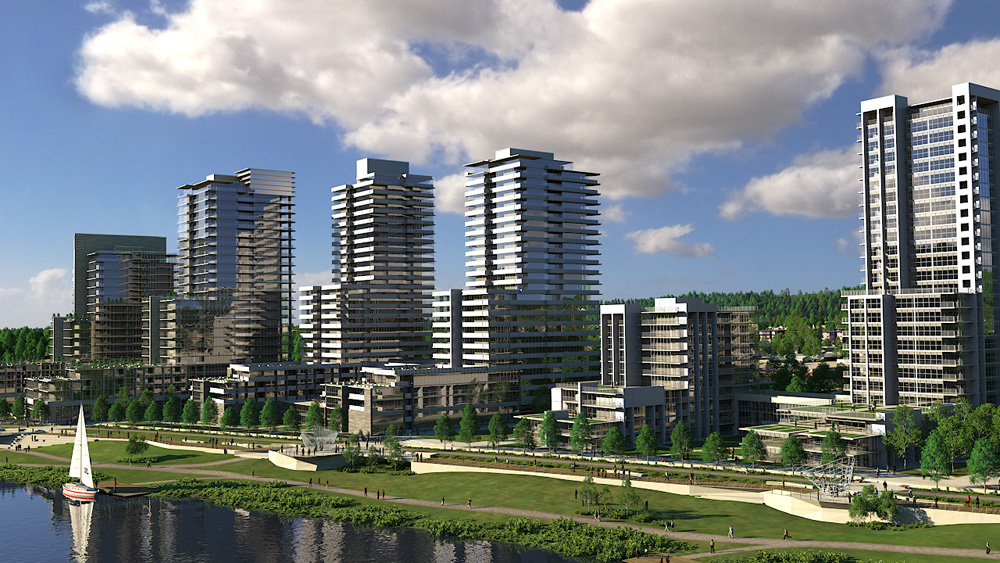 "We used DBR to commit the whole farm for this project. It allowed us to bring all the machines online, bang out stills as fast as we could and edit them to meet client requests on the fly," Mark said. "We couldn't have accomplished this so quickly for LaGuardia at the scale we did without Deadline's functionality."
Another redevelopment project was undertaken at Fort McMurray, a large Canadian oil production centre in Canada, for which the team incorporated animations, stock photography and other visuals into a promo video illustrating how the city would look once redeveloped. In this case, Deadline gave rapid access to 3D models for re-rendering on demand for the client.
"With Deadline, we can fix issues without fumbling - saving five minutes here and there makes a huge difference in delivering on time," said Mark. "We select machines for jobs gone wrong, remove them from the farm and resubmit in two minutes, which would've taken an hour before Deadline."
Mark finds the software is useful in completing most of their projects and, when needed, Thinkbox's support is easy to access and will listen to feedback. "Deadline works very well as a turnkey system, out of the box, but is extensible enough that we can develop scripts to customize it," he said. www.thinkboxsoftware.com