The Foundry KATANA 2.5 Supports Windows & Three New Renderers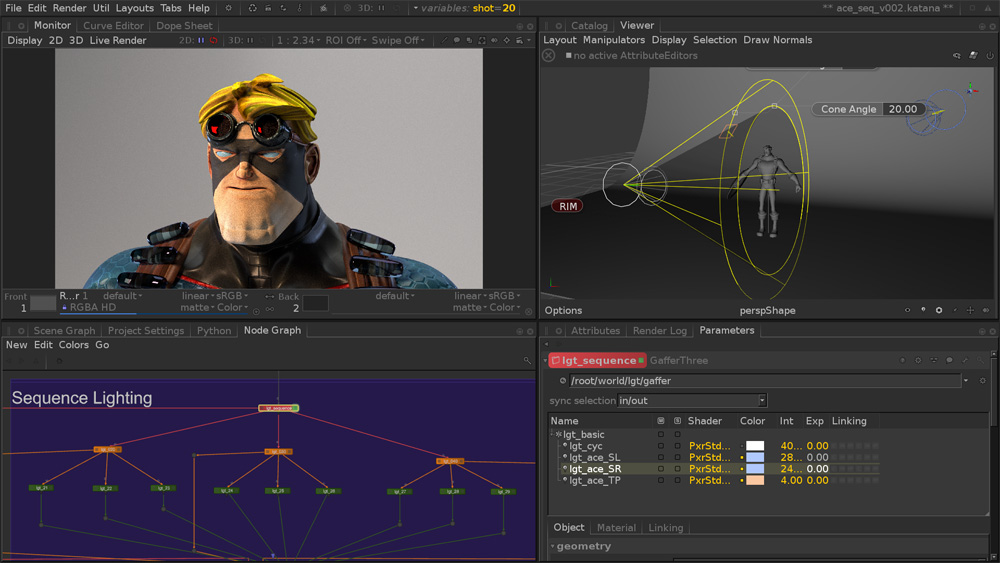 Efficient lighting
The Foundry KATANA 2.5 look development and lighting software, now launched and available in beta, will include support for Windows. Made for artists working in VFX, broadcast and animation this update makes KATANA's tools easier to install and supports plug-in renderers including Renderman, V-Ray, Arnold and, recently, 3Delight.
Among other changes, it's now possible to select and use a range of colours or floating-point grayscale values as an input to a shader or light, using a visual UI that is more natural to work with. The resulting colour and float ramp widgets can be used for parameters directly within KATANA, or added to tools in the third-party renderers.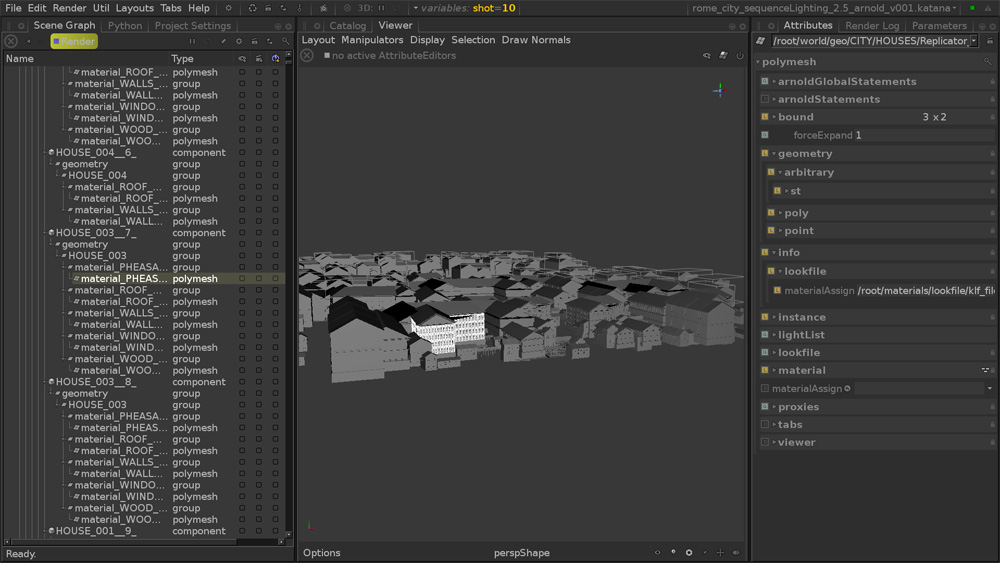 Scene management
Digital versions of light filters such as barn doors, blockers or gobos, which stop or reduce the effect of a light for certain parts of the scene, can be added directly to lights in Gaffer Three nodes, KATANA's default lighting tool. This can make your workflow simpler by allowing you to edit all of the lighting information in a single place, and making the node graph less complex.
KATANA was originally designed to help artists complete time-consuming lighting processes by making complex setups shareable. Its user, reference and technical guides have now been combined into a single HTML-based, searchable system. Developer documentation is now presented as an online, searchable developer guide that can be regularly updated.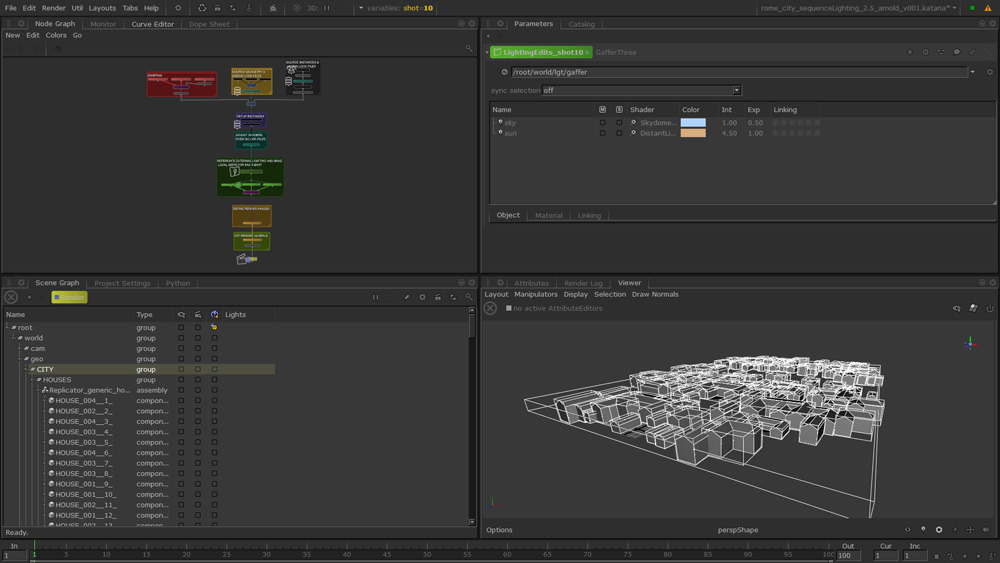 Artist productivity
KATANA has a new mode for diagnosing performance issues in complex projects. It will record the time taken by every step when processing a scene. TDs can export and visualize the data, which then helps determine the source of the slowdown, and optimize the scene.
KATANA 2.5 is available now [July 2016] as a beta release and will be shipping soon. Supported platforms are Linux RHEL Centos 6 and Windows 7 64-bit. www.thefoundry.co.uk