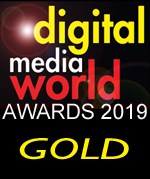 Virtuoso JPEG XS media function
CATEGORY:

Production - Video Processing
Nevion
Nevion's flagship software-defined media node, Virtuoso, now features a JPEG XS encoding and decoding media function, launched shortly before IBC 2019. Seen by many in the industry as a game-changer, JPEG XS (ISO/IEC 21122) is a new encoding standard for video that achieves pristine visually lossless output (both for one-time and multiple concatenated compression), at sub-millisecond latency, i.e. a fraction of a video frame. Typical compression ratios range from 6:1 for visually lossless, to 10:1 and higher for high quality visual monitoring. This makes JPEG XS extremely attractive for low latency real-time transport of HD and 4K/UHD video over wide-area networks (WANs). It also makes it suitable for bandwidth-constrained campus and facility local area networks (LANs) when uncompressed transport is not a viable option.

The Nevion Virtuoso JPEG XS media function is powered by TICO-XS from intoPIX and offers both encoding and decoding capabilities, and multi-channel support. It takes uncompressed video in either SDI and IP (SMPTE ST 2110-20) formats, and outputs JPEG XS encoded video for transport over IP (SMPTE ST 2110-22). The solution also provides transport protection using SMPTE 2022-7 based SIPS (Seamless IP Protection Switching).

The JPEG XS media function can also be combined with the Virtuoso's extensive audio capabilities to enable encoded video and audio to be transported as separate SMPTE ST 2110 flows, and be synchronized at the receiving end, for example.
The new functionality is currently being rolled-out by the leading global broadcast network – making it the first commercial deployment of JPEG XS in the world.

This broadcast network was looking to create distributed production capabilities involving a number of its facilities across Europe. In order to achieve this, it required many production signals to be transported with ultra-low latency between these facilities. Given the bandwidth requirements, the broadcaster concluded that the video signals (both HD and UHD/4K) needed to be compressed.

The broadcaster picked Nevion Virtuoso with its newly developed JPEG XS media function, as it provided the optimum compression, latency, quality and reliability for the purpose. The Nevion Virtuosos take uncompressed video-over-IP signals (SMPTE ST 2110-20), encode them using JPEG XS, prepare them for transport over IP over WAN (SMPTE ST 2110-22), with full protection (SMPTE ST 2022-7). At the other end, the video signals are decoded and handed off over IP (SMPTE ST 2110-20).

The first phase of the solution is due to go live by the end of 2019.