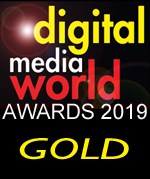 Signiant Jet
CATEGORY:

Cloud Infrastructures - Delivery
Jet is a cloud-native SaaS solution for automated high-speed transfers of large media files between locations around the globe. Built on Signiant's innovative SDCX SaaS platform, Jet offers powerful, enterprise-grade capabilities to any size business that regularly moves files between their own locations or with partners, customers and suppliers.
Signiant Jet provides a number of key benefits to media companies, including:
• Speed: Jet employs Signiant's fastest transport technology yet and is capable of multi-Gbps transport speeds.
• Ease: Within Jet's intuitive visual interface, administrators can easily deploy and monitor transfers and configure alerts. Customers can be up and running in a day.
• No Limits: Jet can handle any size file quickly, and never imposes limits on the amount of data transferred or puts constraints on bandwidth use.
• Advanced Next-Generation Transport: Jet employs a patent pending intelligent transport mechanism that adapts to network conditions in real-time to provide optimal throughput.
• Checkpoint Restart: Any transfers that are interrupted are automatically restarted from the point of failure, which is critical for automated, large file transfers.
• Visibility: Jet's dashboard provides complete visibility into all transfer activity and provides automated alerts on job status.
• Inter-Company Transfers: Companies that regularly exchange files with partners will benefit from Jet's simple, secure handshake mechanism where two parties can agree to send and receive files from one another.
• Security: Following defense-in-depth design principles, Jet incorporates multiple layers of security controls. Signiant is a recognized security leader across the M&E industry, including earning the DPP 'Committed to Security' mark.
• SRE Team: The Jet solution is built on Signiant's multi-tenant, auto-scaling, load-balanced cloud control layer, managed 24/7 by the company's professional Site Reliability Engineering (SRE) team. Simple Pricing for Every Size Company: Jet's SaaS subscriptions scale to the needs and budget of every size media company. Jet's simple pricing model is based on the number of locations that need to exchange files without limits on size, amount of data and with no constraints on bandwidth usage. Jet also offers a simple cost-sharing mechanism for cross-company transfers.
Jet's lights-out automated file transfers bridge the gap between time zones and locations, allowing fast and reliable files transfers across any distance and easing the pressure of today's fast paced content creation and distribution cycle. Jet meets the growing need to replace scripted FTP, rsync and other legacy transfer tools with an alternative that is easier, faster, more reliable and secure.Jet's unique model brings advanced acceleration and automation to any size business furthering Signiant's mission to connect the global media supply chain.