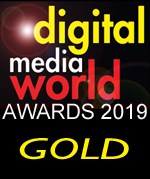 Elastic Data Viewer
CATEGORY:

Virtualisation - Media Processing as a Service
Primestream
Primestream's mission is to lead the way in developing systems that optimize media creativity, to envision a world where working with media is as intuitive as speaking your native language. To achieve this, Primestream has a comprehensive MAM + AI solution that offers:
- An automated multi-language Transcription workflow that eliminates the need to send multiple copies of the same file to extract different languages within media.
- A natively integrated AI workflow with full support for a large range of AI classification results including Face, Topic and Keyword recognition.
- Data Viewers dedicated to reviewing and modifying AI metadata. The interface is designed with AI data in mind to make sense of the vast amount of information accessible to the user.
- A centralized and web accessible media asset management platform for video and media assets allowing organizations to keep track of large libraries of media content generated by multiple departments wherever they are.
- A workflow automation engine that simplifies and automates repetitive tasks including AI processing while keeping users notified via email on the progress of workflows being driven.