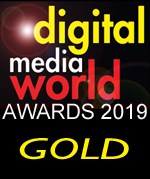 Zixi Software-Defined Video Platform
CATEGORY:
IP Broadcast Solutions - Distribution
Zixi provides a cloud based and on-premise software-defined video platform that enables broadcast-quality live video delivery over all IP and hybrid IP networks. Zixi's Emmy-winning technology allows customers to economically and securely source, manage, localize and distribute live video streams at 99.999% reliability to thousands of channels in over 100 countries.
The Zixi software-defined video platform is the tight integration of four crucial elements that enable broadcast-quality live video workflows to be intelligently and centrally provisioned, deployed, managed and monitored using software and integrated devices, regardless of the underlying network infrastructure. The four elements to the Zixi software-defined video platform are: ZEN Master, Zixi Video Solutions Stack, Zixi Protocol, and the Zixi Enabled Network.
Zixi provides enhanced control over large complex networks with ZEN Master, a cloud-based interface that provides visual tools to configure, orchestrate, manage and monitor live broadcast channels at scale and across industry protocols. ZEN Master allows content providers to manage individual servers at their source, into and across various cloud configurations, server clusters and different geographies. With ZEN Master, operators can view and alter hundreds of inputs/outputs throughout the supply chain, monitor video, view thumbnail sketches, conduct analysis, view analytics, and receive notifications based on system performance levels. Through ZEN Master, stream throughput can be increased as needed while maintaining security, uptime and complete visibility to CPU, network and workflow related attributes across the media supply chain.
Prior to the establishment of ZEN Master, there were no third-party management control planes that provided the instream orchestration and monitoring required to meet the content delivery management demand. In developing ZEN Master, Zixi was forced to acquire a keen understanding of content providers' operational workflow and virtualized infrastructure need for tools like instream un-decoded orchestration, alerts, analytics, and the ability to conduct root cause analysis very quickly.
The creation of ZEN Master allowed Zixi to virtualize Master Control functions in streaming workflows and abstract the user experience to a central screen across complex global infrastructures at scale while leveraging in-house operational resources and providing a complete platform for future content delivery endeavors.
The Zixi Video Solutions Stack provides essential software tools and functionality that enables broadcasters to send live video from the source to end point devices. Zixi's software algorithms optimize the streams between Zixi Feeders, Zixi Broadcaster and Zixi Receivers that work in concert to deliver live video over IP and hybrid IP networks. Features of the Video Solutions Stack include multi-protocol acceptance and switching, hybrid and bonded IP transport, multi-cloud integration with leading cloud providers including AWS, Google Cloud Platform, and Microsoft Azure, flexible media services such as OTT repackaging and transmuxing, live transcoding of mezzanine quality video, and content quality and business impact analytics. The Video Solutions Stack provides core media processing functions and the on-ramp to third party clouds, allowing Zixi's customers and partners to transition from capital intensive, rigid broadcasting environments to new, dynamic, virtualized, and cost-effective operations.
The Zixi Protocol is a content and network-aware protocol that dynamically adjusts to varying network conditions and employs error correction techniques for error-free video streaming over IP networks globally. Zixi's protocol dynamically resolves inherent limitations of the Internet to enable low latency live video delivery of unprecedented quality regardless of network conditions with the reliability, security, and resiliency.
While ZEN Master, the Video Solutions Stack and Protocol have been tested and proven over many years, we continually iterate to provide our customers with the best product designed for the future of video transport. The latest version of the Zixi software-defined video platform includes enhanced features and analytics, including the ability for network bonding across blended IP networks with patent pending hitless failover techniques and live transcoding of 4K content within the Zixi platform. Zixi continuously evolves and extends the capabilities and feature sets of ZEN Master, which are released on a monthly basis. With the latest version, customers will be able to take advantage of ZEN Master enhancements such as: deeper integrations with leading cloud providers, including the ability to manage AWS MediaConnect Flows from within ZEN Master's single control plane, enterprise level security with single sign-on and two-factor authentication, enhanced reporting and scheduling.
The Zixi Enabled Network offers unprecedented interoperability with over 100 OEMs and service providers for a truly connected ecosystem. We serve well over 500 customers representing most of the top media brands around with 10,000+ channels delivered daily, enabling the democratization of live video streaming around the world.
Zixi stands apart as a leader in IP delivery. As one of the first software providers of video transport over IP, we recognized the need for a broadcast stream management control plane with ZEN Master that would enable complete confidence in quality and performance of content transported over IP. The Zixi protocol, with dynamic FEC and packet sequenced hitless failover, delivers the most robust and resilient stream with the least transport latency of any protocol currently in production use. Sub-second worldwide transport latencies are practical and fully supported by the Zixi platform. With a live transcoding feature and the ability to transcode live 4K content, the Zixi Broadcaster provides a single solution for the universal origination and distribution of high quality, adaptive live broadcast content. Zixi provides a unified workflow with multi-cloud, multi-CDN options for transport and delivery. The world's top media clients, like NBC Universal, Bloomberg and Warner Media, use the Zixi software-defined video platform to manage thousands of streams and we are trusted to stream some of the biggest live sporting events in the world, like the Super Bowl, the Olympics and the World Cup.
For over more than 10 years, the Zixi team has worked hard on the progression of technology to create and deliver more television content, with improved economics, to enable the media industry to successfully meet new technical and creative demands. In 2019, in recognition of our achievements, the Zixi software-defined video platform was awarded an Emmy Award in April for Pioneering Reliable Transmission Method for Live Contribution and Distribution TV Links.