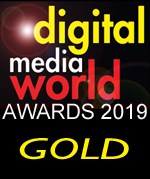 Videon EdgeCaster
CATEGORY:

Streaming - Compression
Videon
Videon EdgeCaster is at the forefront of edge computing, enabling 4K HEVC and H.264 encoded signals as part of an HLS, DASH, and CMAF workflow while simultaneously creating six different encoded output versions. By performing computationally intensive, expensive functions on the encoder, rather than in the cloud, the EdgeCaster enables faster-than-broadcast latency while also reducing the cost of streaming.

The key to the EdgeCaster's management of time-laden, expensive cloud functions, such as transcoding, format repackaging, multiple-bit-rate creation, and other computationally intensive processes, is Videon's intellectual property developed using Qualcomm technology. With the processing power of the SnapDragon chip, the EdgeCaster streams at resolutions up to 4K at 30 FPS using either H.264 or H.265/HEVC compression. The EdgeCaster can also output up to six streams simultaneously, in multiple bit rates and resolutions, using chunked HLS or DASH, and still offer the flexibility to take advantage of power over ethernet (PoE).

As an AWS Elemental Technology Partner, Videon's EdgeCaster interfaces directly to AWS Elemental MediaStore and Amazon Cloudfront, enabling less than three seconds of latency, in scale, over public internet connections using standard HTTP-compatible applications for playback. As a result, EdgeCaster users can easily launch and scale up services — including live, interactive services and other delay-sensitive applications.

In addition to HTTP-based streaming, the EdgeCaster can simultaneously support two additional low-latency formats. Videon's support for SRT allows users to stream from building to building or across campuses while achieving latency of less than half a second. The EdgeCaster's robust feature set ensures maximum flexibility by touting three low-latency options ranging from worldwide in three seconds, one second interactive, and less than a second for unparalleled point-to-point streaming.