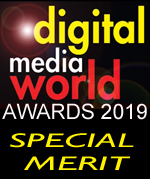 HUB Shared Storage System
CATEGORY: Cloud Infrastructures - Delivery
Facilis
The Facilis Shared Storage Systems have evolved to encompass a much greater portion of our clients' workflows. With the built-in FastTracker application on the Facilis HUB system, administrators can manage all their facility media. Users can search, index to catalogues, create proxies and previews without deploying a separate MAM installation. Object Cloud gives our users the ability to target the cloud, spinning disk and LTO all from the same directory structure and user interface.

The Facilis HUB Shared Storage System and related products optimize the transmission of video and audio data through IP-based Ethernet networks and block-mode Fibre Channel simultaneously with no seat licensing and unlimited user count, while simplifying network permissions and offering tools for the administrator and creative professional to better manage their production workflows.
Built specifically for the demands of post-production, the Facilis HUB shared storage system optimizes the transmission of video and audio data through IP-based Ethernet networks and delivers incredible speeds through block-mode Fibre Channel. The Facilis HUB system is an entirely new platform, but like its predecessors has a unique way of creating virtual disks on demand that look and act like hard drive spaces but are evenly distributed across a much larger drive set. In doing this, Facilis ensures that every virtual drive that's created has the same performance, no matter if the drive set is completely empty or almost full. Administrators can easily change the size of the virtual drives to keep up with the needs of the project, using any space available. Traditional file/folder permissions are removed and client permissions work only on the volume-level, ensuring that a given volume access automatically gives users access to all internal objects, across OS platforms. With this process, user access, network permissions and ownership is simplified through use of the proprietary Facilis Shared File System.
As part of the HUB product set, Facilis Object Cloud is a new, integrated disk-caching system for cloud and LTO backup and archive that includes up to 100TB of cloud storage for a single yearly recurring cost, regardless of cloud file access. To the end-user, a native Facilis Virtual Volume can now display Cloud, Tape and spinning disk data in the same directory structure, on the workstation desktop.
FastTracker Asset Management is now integrated with Object Cloud, to index and display disk, cloud and LTO-based files with the proper flags for offline and online assets. FastTracker can track cloud master files and supply local proxies for edit until masters are restored from cloud by a simple relink to the object cloud volume.
While many manufacturers are finding new ways to monetize each feature of a product, Facilis is incorporating software features with every release and offering them at continually reducing costs. FastTracker is a true catalogue-based asset management system, with enterprise features that are continually improving, now available at no additional software or hardware cost to the end-user. FastTracker's simple interface offers the most efficient method of indexing – records are available only seconds after ingest, with all metadata and searchable file names and path. Intuitive keyword and notes tagging help with location of assets, and the underlying storage for the asset can be mounted directly from the FastTracker interface.
Facilis offers solutions for the problems of post production. Our users have difficulty maintaining an accurate archive because assitants may not effectively learn the interface required to set up and activate an archive to LTO or cloud. With Object Cloud, archive to LTO and/or Cloud is as simple as dragging content to a folder that's already on your desktop.
The rush of format and camera changes have many facilities afraid to invest too little in their infrastructure at the risk of being left behind. As one of the last advocates of Fibre Channel systems in post-production, Facilis not only offers the highest-bandwidth Fibre Channel link speeds, it is also able to saturate those links through dynamic file-level and volume-level locking. Even entry-level servers have the capability to provide over 1Gb/sec through fibre channel to a bandwidth-hungry client and do so with CPU efficiency that allows client software can operate at its best. Client workstations can connect through Ethernet and Fibre Channel concurrently, with one of the only multi-connectivity failover features available in the market. This is a true differentiator, and winning favour against traditional server-assisted SAN systems and the clunky, dated NAS architecture.