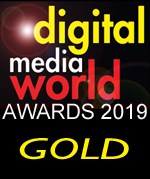 SCISYS OpenMedia
CATEGORY:
IP Broadcast Solutions - Production
SCISYS Media Solutions
OpenMedia is an innovative, fully customisable, scalable newsroom system with 50,000+ users globally. The newsroom system is used around the world and is the most optimal tool for cross-media research, planning, and the creation of daily news, magazines, and sports publications.
The newsrooms of today are infinitely different, with many journalists now working independently across the globe with a surplus of information at their disposal. SCISYS' OpenMedia is a fully integrable system solution that enables that information to be researched, structured, and planned in advance to optimise journalist's time and efforts. The main focus of OpenMedia is on the story, which allows TV, radio, or online journalists to share topics and contributions across platforms and work more efficiently together despite the distance between the times. The work gets completed more quickly, and is often more elaborate.
The flagship computer system of OpenMedia, INFINITY, provides maximum speed and scalability for complicated workflows across broadcast news production from wire search, scripting, and rundown management through to playout control. INFINITY has comprehensive scalability and can be adapted to any company size, and offers a wide range of bespoke options for any need in the newsrooms. Another addition to OpenMedia is OpenMedia NOW a preconfigured newsroom computer system for TV and digital media combined with a set of professional services directly from the vendor. The OpenMedia NOW toolset fully complies with the requirements of the rapidly changing news industry and is especially made for small to midsize broadcasters who may not have the budget for the INFINITY open, yet want to rely on the expertise and power of OpenMedia.
NewsBoard, an add-on solution to OpenMedia, is a dashboard solution for journalists and editorial teams which provides a real-time web-based interface for diverse teams with customisable open widget architecture for collaboration and coordination. provides a real-time web-based interface for diverse teams with customisable open widget architecture for collaboration and coordination. The dashboard solution organises the story production process from ideas to distribution, and assists newsrooms in keeping up with complex workflow changes alongside seamlessly integrating into third-party platforms, like Avid MediaCentral, Vizrt Story, Grass Valley Go and more.
Personal, Team, and Public boards help organise data under a modern look and feel, including agency wires, stories, social media, and A/V content from CMS, PAM and MAM; Trending topics are discovered in real-time social media feeds inspiring stories; Stories can be pitched, evaluated and shared between journalists, teams, or output channels, while editors and reporters collaborate, chat and gather findings for up to date developments.
OpenMedia truly transforms newsrooms into innovative environments for any size team to create more efficient, engaging, and elaborate stories.