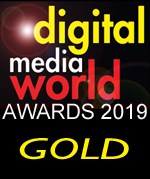 Virtual Channel Creation
CATEGORY:

Virtualisation - Channel Virtualisation
Edgeware
With so much content now available online, viewers are overwhelmed with the amount of options available. Sometimes they just want a more lean-back TV viewing experience. However, in today's age of personalization, they also appreciate their 'linear' TV channel having content that appeals more to their specific interests.

This is where Edgeware's new Virtual Channel Creation solution comes into play. The solution helps broadcasters compete with online TV services and increase the value of their existing content by enabling them to create alternative OTT versions of linear channels that are tailored and adapted to suit different audiences.

For example, fans of a certain sports team could see a tailored version of a programme that shows more content related to their team in the build-up to a match. This means a Chelsea fan would see content that is connected to the club, such as player interviews or team analysis, whereas a Manchester United fan would see a different version of the same programme. Then, once the match starts, both sets of fans would revert back to watching the same programme.

But it's not just for sports fans. Tailored content could also be created for specific age demographics, or people watching in a particular region. Having this level of customisation enhances the viewing experience by appealing to viewers' interests and helping to meet the demand for tailored programming.

Virtual Channel Creation features channel stitching technology that enables broadcasters to stitch together content from different sources to create virtual channels. For channels that share bits of content, such as regional news or weather channels typically sharing national programming, the solution cuts costs by reducing encoder and storage capacity needs.

Typically, regional channels are encoded as full channels, meaning the national content is encoded and stored multiple times – once per regional channel. With Virtual Channel Creation, national content only needs to be stored and encoded once. Regional content can then be stitched into the national channel to create each full regional channel. As a result, encoder needs are reduced. And if using cloud-based encoders, the cost savings enabled by this reduced encoder need is significant.

Similarly, the need for NAS storage required to create Live to VoD content is reduced, with use cases demonstrating a 95% encoder capacity saving for national channels and an 89% encoder saving for regional channels.

Virtual Channel Creation provides a new level of flexibility and adaptability for broadcasters that they have never had before, all without increasing costs or complexity. Virtual Channel Creation resides within Edgeware's TV Content Capture and TV Repackager products, enabling broadcasters to create tailored programming simply and efficiently. It further enhances the customisation options from Edgeware's set of origin software products, which already provide frame accurate segmentation to enable glitch-free personalised ads.

It can also be used to efficiently manage restrictions in content distribution rights by inserting replacement segments, programs or providing a blackout solution, even for time-shifted content.

Finally, it gives viewers an enhanced and more bespoke TV experience. Thanks to the likes of Netflix and Amazon Prime, we've all become used to receiving personalised recommendations that suit our tastes and preferences and Virtual Channel Creation helps linear broadcasters take a step in that direction.

Viewers get programming that is tailored to their interests, thereby building loyalty and increasing the value of content for broadcasters. The future of TV is here and it's powered by Edgeware.