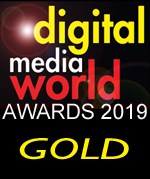 Kumulate
CATEGORY

Production - Storage
Masstech
Kumulate is the latest addition to its intelligent storage and asset lifecycle management solutions, and delivers the power and flexibility of hybrid cloud storage workflows to media & entertainment (M&E) organizations. The result of an intensive industry consultation, Kumulate leverages Masstech's industry-leading precursors, Flashnet and MassStore, to enable M&E users to take advantage of cloud, AI, machine learning and other evolving technologies.

Kumulate automates and optimizes storage and lifecycle management of video assets, across production, processing, packaging and distribution, for every segment of the industry, from news and sports to broadcast, archive and cinema. Built on the defining premise that all assets are different at every stage of their lifecycle, Kumulate ensures that the best storage ecosystem for each customer's operations and workflows is actualized. Whether cloud, on-premise, disk or hybrid, Kumulate ensures that each asset and its associated files are always stored in the most cost-efficient storage tier.

Kumulate is built on a simple, modular structure, comprising storage, transcode and workflow orchestration, allowing users to build their optimized storage ecosystem that delivers the right files to the right location in the correct format. Automated workflows replace resource-heavy processes: speedy and pain-free migrations from outdated storage tiers or formats that previously may have involved huge staff and equipment resource now happen as background tasks; lifecycle toolsets provide automatic copy for Disaster Recovery and business continuity; and integrated transcode provides batch normalization, packaging and publishing to new formats like YouTube or Facebook without operator intervention.

Kumulate is an open system, with deep API and application level integrations into all major MAMs, PAMs, NLEs, News Room Computer Systems and custom built management and production systems, allowing customers full control of their content through their existing infrastructure, or via Kumulate's own intuitive, powerful interface.
Integrations with AI, machine learning and cognitive services from leading technology vendors such as AWS, IBM, Microsoft and Google layer on top of Kumulate's own powerful search and metadata enrichment functions. Assets can be re-monetized with facial, object and location recognition services, or unstructured speech-to-text to enable greater search and sharing across disparate global systems and groups.

On the storage side, Kumulate's modular, open design provides integration into all major cloud providers including AWS, Microsoft, Google, Wasabi, and all native S3 platforms, as well as associated providers such as Caringo and Cloudian. Kumulate's impressive pedigree also ensures full compatibility with the widest range of storage hardware providers (tape, disk, optical).
Masstech proudly takes a completely agnostic approach, meaning organizations are never obliged to stay tied to any particular cloud provider, and always free to choose whichever offering best suits the business and operational requirements.
Kumulate itself is containerized and fully virtualized, allowing customers to deploy on-premise or entirely in the cloud, to suit their business and operational requirements.

Kumulate ensures that M&E customers gain the most value from their assets, throughout their entire lifecycle, and from their storage expenditure, now and throughout the evolution of their chosen technologies.