Wacom Cintiq Pro Combines Pen Accuracy and 4K/UHD Display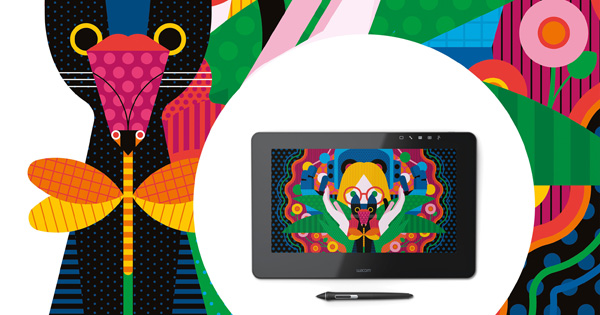 The Wacom Cintiq Pro series of graphics tablets are high-resolution pen displays for designers, illustrators, photographers and other digital artists. The Cintiq Pro 13 and Cintiq Pro 16 put natural, precise pen performance in a thin and portable tablet. They are based on Wacom's new Pro Pen 2, built to achieve four times greater accuracy and pressure sensitivity than the previous Pro Pen version. The pen can achieve almost lag-free tracking on the display's glass surface, producing just enough friction to emulate the feel and feedback of a traditional pen or brush, with natural tilt support.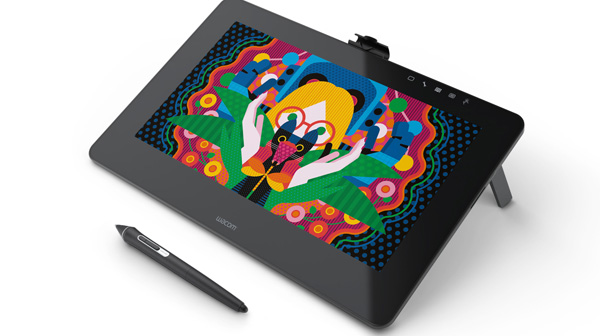 The optical bonding manufacture process reduces parallax through the glass, which is coated to control reflection. Both Cintiq Pro models also have touch screen functionality where faster navigation is needed, and the ability to pinch, zoom and rotate illustrations, photos or models within supporting 2D or 3D software.
The 16in Cintiq Pro has a 4K UHD 3840 x 2160 resolution screen with colour gamut of 94% Adobe RGB. It measures 17.5 mm thick and weighs 1.5 kg. The 13in model has a full-HD 1920x1080 screen with 87% Adobe RGB colour gamut, measures 11.9mm and weighs 1.1 kg.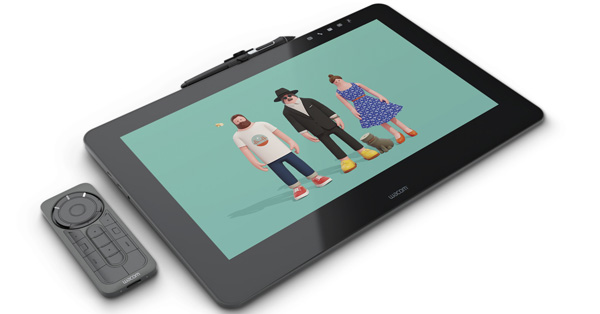 Connection
The displays connect to a Mac or PC with a USB C cable that carries power, data and video in one. You can also use a Mini DisplayPort using optional Wacom Link or connect wirelessly with a Cintiq Connect, sold separately.
Physically, the Cintiq Pro is thin and light enough to be carried in a laptop bag or backpack and moved between working locations and computers. Both models have an edge-to-edge etched glass workspace to accommodate different pen and brush stroke styles. ExpressKey Remote operation can be added as an optional accessory to customize the device with common shortcuts and modifiers for working with specific software.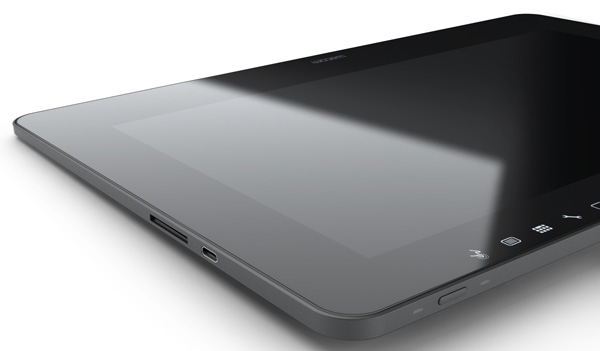 Ergonomically, the displays have integrated ErgoFlex pop-out legs, and will have ErgoStand, an optional three-position desk stand due for availability in February 2017. Expected availability for the Cintiq Pro 13 is mid-December 2016, and February 2017 for the Cintiq Pro 16. www.wacom.com