KOO-KI Animates a Day of Fantasy Shopping with Fusion Studio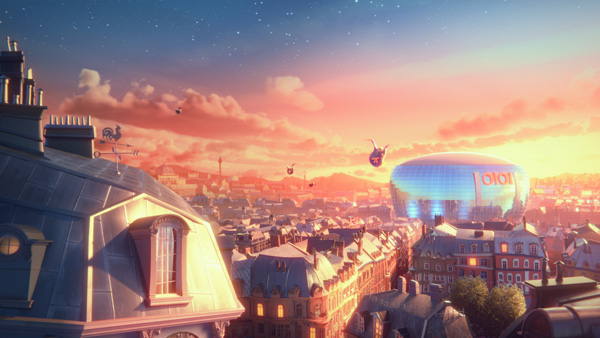 Production company KOO–KI in Fukuoka, Japan, has produced a set of beautifully animated new commercials for Japan's giant department stores, Marui, created in 3D with Fusion Studio. KOO-KI collective consists of directors, CG directors, producers and CG/motion graphic artists who carry out planning, direction and production needed for TV commercials, campaigns, drama and animated content for television, and apps. Their award winning work includes CG work for the Universe of Nikon museum, the opening promo for KONAMI's baseball video game and the planning and direction of the family drama series 'Mentai Piriri'.
The new commercials are a recent project, completed for Marui's seasonal campaign sale. Marui is a major Japanese retail company that operates a chain of department stores in cities across Japan. The 3D animation for the commercial was created using Fusion Studio as the main software.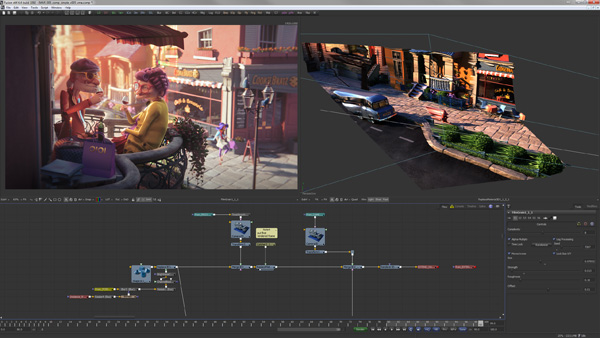 The concept of the commercial is 'a shopping fantasy for grown ups'. For this project KOO-KI's director Tatsushi Momen worked with animation director and Fusion artist Vito LaManna, who works from both Germany and Japan. Vito is a long time Fusion user and creator of the Fusion tutorial site Con-fusion, and handled all creative work for the project. View the commercial here.
"When I started working in CGI, there weren't many artists in the industry. I had to learn how to fill most roles myself, including modelling, animation, composition, storyboarding, animatics and so on. So, for this Marui commercial, I took on character design and modelling as well as compositing. But my passion is actually composition," said Vito.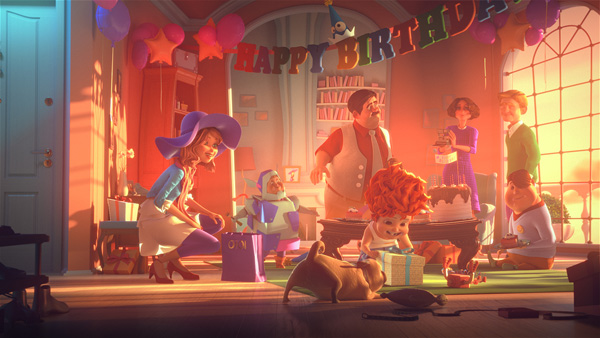 Being a talented painter and well as digital artist, Vito works with Fusion as if creating a painting, and consequently uses Fusion's mask functions frequently. "Masking is important to me as I want to adjust and control as many objects as possible to create harmony in a scene. Also, the volume mask tool is powerful and very fast, allowing you to create masks in a 3D space. I don't have to re-render out these masks, which makes it very efficient, and I can copy some masks and combine them to create new masks as well," he said
"The challenge of this commercial was to make a flat-looking image look deep, powerful and pleasing to the eye. Even the lighting and shading artists did not have enough time to make a good foundation. But Fusion has the tools to get this done and helped save a number of shots."
For example, because the original render of an outdoor scene featuring a bus looked flat and uninteresting, he added fog and extra light using a series of masks to make the bus pop out from the background elements. He could also apply horizontal and vertical gradients to the characters' hair to add more texture and volume to the hair. "I also did a lot of my own colour correction for this commercial to create a more vibrant atmosphere. I could create all of these looks in compositing, without rendering them out first from the 3D software."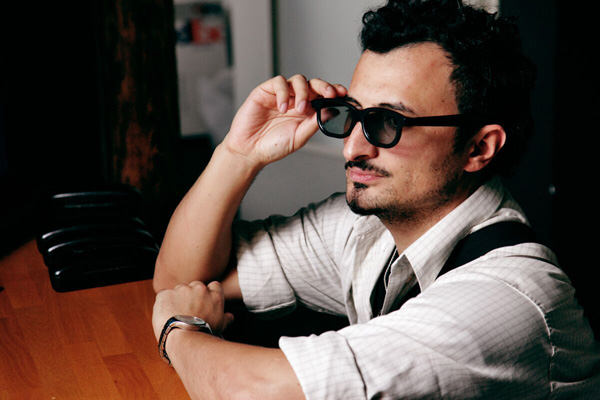 Vito also said that the Displace 3D tool was especially useful when he wanted to place an object in between other objects. "Displace 3D can use the World Position Pass – which locates objects in 3D space - to displace, or offset, the scene and create a 3D presentation of the original scene. The simple 2D plane gains dimension and lets me work in a 3D space. In this case, I needed to add an object to a scene where a girl is walking, but I did not want to re-render the whole view. I could just place it precisely in the scene in 3D space, keeping its relationship to the depth of each of the other objects.
"In these ways, Fusion allows me to be creative, without taking me out of the creative flow. You don't have to think much - unless you want to - you can just do. I like to be in this state. I've used other software but they become too technical to use or encounter a lot of errors, so the flow always stops at some point. Fusion keeps me in the creative flow for the longest time, which makes it fast to work with," Vito said. www.blackmagicdesign.com