Cinesite Animation Hires New COO, Releases Animation Tests
Cinesite creative studio has hired Marianne O'Reilly as Chief Operating Officer for its feature animation studio in Montreal, Quebec. Marianne will be responsible for the oversight, development and management of Cinesite Animation services as the studio continues to expand its list of animated feature films. Under her leadership, the Cinesite Animation studio will increase its capacity to occupy two floors within the building to support of the current productions on 3QU Media's four-film slate.
Cinesite Group CEO Antony Hunt believes Marianne's appointment marks a turning point in Cinesite's range of services, and said, "Marianne brings a powerful voice and vision to Cinesite's animation leadership team. Her depth of experience across both animation and VFX businesses, combined with her strong industry connections, will be invaluable to our ongoing evolution and organic growth. Her appointment further strengthens our world-class team of executive talent, and reflects our fundamental belief that our growing animation studio is on track to become one of the global players."
Marianne said she is happy to take on the COO role at a critical time for the company, and to re-connect with the Montreal film community. "Cinesite Animation is a dynamic studio with a strong reputation, growing from 3QU's slate of films and beyond. We have a number of exciting projects ahead, and I'm looking forward to collaborating with our clients and supporting our talented international crew. Montreal is a city with great heart and beauty, a perfect backdrop for storytelling. I'm happy to call it my new home."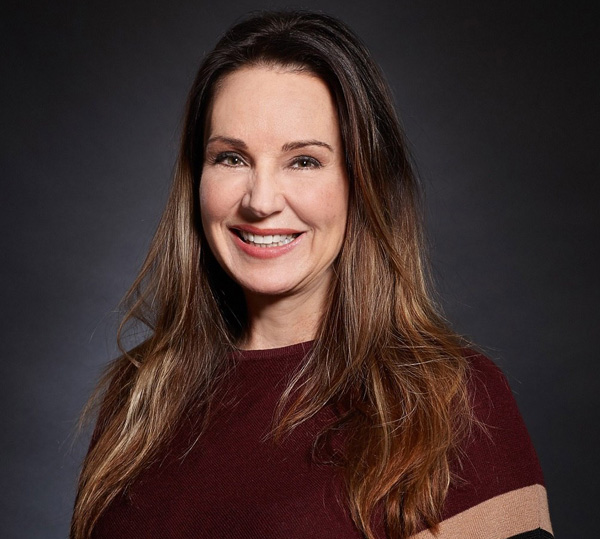 Before moving to Cinesite Animation, Marianne was Head of Animation & Visual Effects Vancouver Film School, where she was responsible for 300 graduates per year and a faculty of 65 staff. Having started her career at Rainmaker Entertainment in Vancouver as a visual effects producer, Marianne progressed to the role of President of the visual effects and animation division. During her tenure Marianne led a team of producers, supervisors, artists, department heads and administration in Vancouver and London. She managed all aspects of the Vancouver and London CIS facilities, while navigating the transition from Rainmaker to CIS Vancouver after Deluxe Entertainment purchased Rainmaker in 2008.
Klaus Comes to Life
Marianne's appointment follows Cinesite Animation hiring a new Chief Creative Officer, former Illumination Entertainment executive Dave Rosenbaum. Together they will aim to grow and expand the company, dedicated to creating animation for family feature films. They work with other studios and are currently creating a slate of films with 3QU Media, the first of which, 'Charming', will release later in 2017.
They are also working with talented writers, directors and storytellers to develop their own productions. Among nine animated feature films announced in February 2016, which will move into production over the next five years at their Montréal studios.
The first is 'Klaus', a co-production with Sergio Pablos Animation Studios, SPA Studios, Comic Animations and Atresmedia Cine. It will be written and directed by the animator Sergio Pablos, who is also the creator of 'Despicable Me', and will tell the real story of Santa. An update on the project will soon be released but for now, SPA Studios has previewed two new animation tests for 'Klaus', below. www.cinesite.com