Facial Capture Company Dimensional Imaging Captures Growth Investment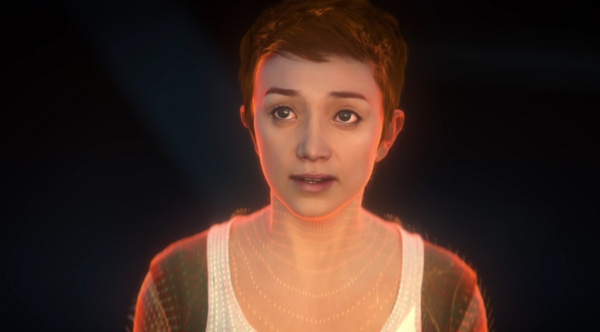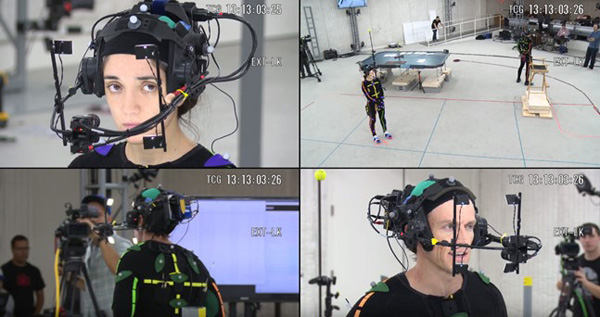 Images from DI4D's work with Blur Studio on the 'Halo Wars 2 Atriox' trailer.
Dimensional Imaging, known as DI4D, facial capture company has completed a £900k investment from Percipient Capital and existing shareholders. DI4D has become one of the VFX industry's top providers of facial performance capture for movies, video games and virtual reality, and for clinical and other scientific research applications.
Tim Christian, chairman of DI4D said that securing backing from investor such as Percipient Capital will give DI4D the financial strength and confidence to scale up significantly, invest further in the development of their facial capture systems and to expand operations, particularly in North America. "This is an exceptional time of opportunity in the facial animation market, and we expect that this investment will ensure that DI4D is well placed to seize this and other opportunities," he said.
The company's CEO Dr Colin Urquhart told Digital Media World about some of the factors he believes are driving those opportunities. Colin originally co-founded Dimensional Imaging Ltd in 2003 as an off-shoot of the Universities of Glasgow, where he had been working since 2001, and Edinburgh to pioneer the use of passive stereo photogrammetry for 3D surface capture, and more recently 4D surface capture. He has continued as CEO since DI4D's foundation.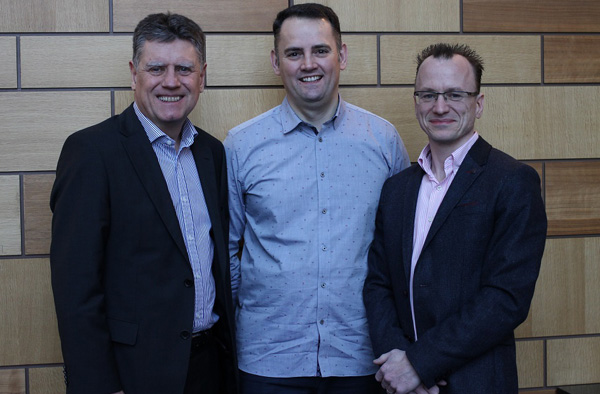 [L-R] DI4D's Tim Christian and Colin Urquhart with Jason Gould from Percipient Capital.
"We are currently seeing an increasing interest in our facial performance capture for movie VFX and video games projects," Colin said. "Both applications are actively looking into new facial capture pipelines. Our work with Technoprops, for example, making it possible for their dual 2K camera helmet system to be used with our DI4D processing system, has been very well received. This combination is the only one able to capture dense 4D surface data from a helmet, and was used recently on 'Fantastic Beasts and Where to Find Them'.
"Similarly, video game developers and publishers are continually demanding more realistic facial animation as well - the bar is constantly being raised, with each successive title striving for more realism than the last. It seems that the current marker based or facial landmark based systems are reaching the limit of fidelity they can deliver. Developers are becoming more willing to consider new approaches to facial performance capture - such as DI4D. We also recently completed a VR project titled 'The Expanse' with SPIN VFX and the Syfy channel." See an image below.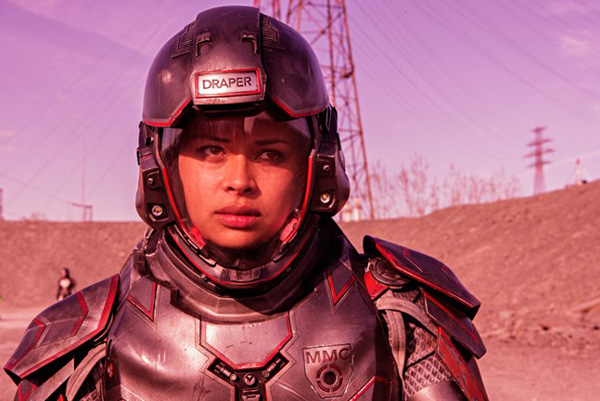 Regarding the Percipient Capital investment, Colin noted that lack of investment hasn't in fact held them back - DI4D has grown organically over the last years and they have taken on increasingly large and high profile projects. "However, in our situation, securing the backing of new investors gives us the confidence and means to accelerate that growth and to scale up significantly. As well as continuing to push the fidelity of capture for pre-rendered VFX projects, the investment will also allow us to further adapt our systems and scale our services to meet our clients' future requirements," he said.
Percipient Capital director Jason Gould said, "Percipient Capital is very impressed by the excellent progress DI4D has made, and in particular its recent work on several high profile movies, visual effects and video game projects. We are pleased to be able to assist the company as it enters a new phase of accelerated growth. We look forward to working closely with Tim and the DI4D team and to providing further assistance in future as required." http://www.di4d.com/