Vicon Cara Lite Captures Dynamic Faces at SIGGRAPH 2017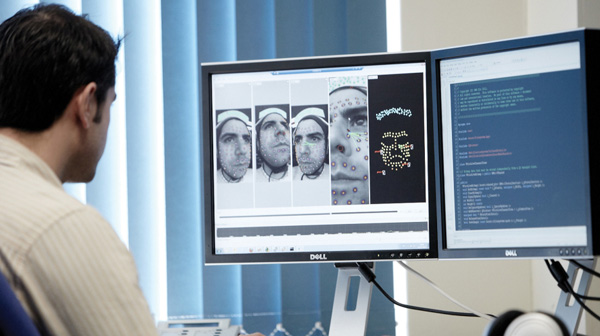 A new Lite version of the Cara facial capture system from developer Vicon is intended to make it simpler and less expensive for film and game studios to begin working with facial capture.

The original Cara system, launched at SIGGRAPH 2013, has a custom-made HeadRig, four HD cameras and optional on-board lighting, plus a data logger worn on the actor's back. The HeadRig is one of the key developments in the Cara system, designed for the comfort of the actor. The controllable rig of four on-board lights is also custom designed and allows working in environments with insufficient or changing ambient light.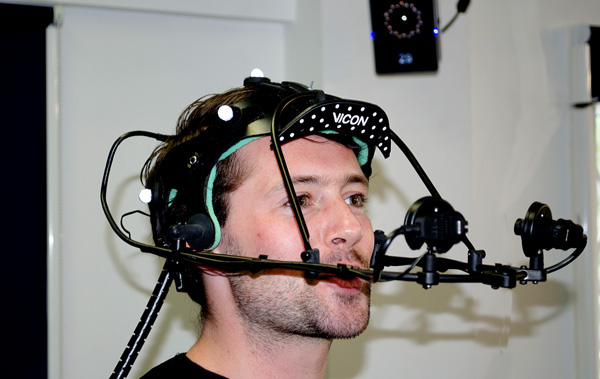 Cara Lite, on the other hand, relying on only one or two cameras, is a more flexible system with a quicker set-up time, wireless connectivity and direct integration with existing Vicon motion capture systems. Cara Lite is a more open system as well. Through a partnership with Dynamixyz, specialists in facial analysis and synthesis, users can now integrate Dynamixyz' video-based Performer system into the Cara Lite production pipeline.

Using a mixture of markerless and physical tracking, Performer captures precise and minute facial details – especially for complex eye and inner lip movements, which have traditionally been inaccessible to marker-based systems. Consequently, results are more complete and animators can spend less time editing subtle movements in post.
Dynamixyz Performer

The VFX product manager at Vicon Tim Doubleday said the company recognises that not all customers need or can use a four-camera marker-based system. "Cara Lite's support of markerless capture with stereo cameras creates a good balance between set-up time and quality," he said.

Cara Lite also makes it easier to integrate third party helmets and use several headsets simultaneously, and is compatible with other facial capture systems such as Faceware and Cubic Motion's facial pipeline. With more options to incorporate varied hardware into the capture volume, users can customise their equipment and increase efficiency for particular demands on set. Most recently, for example, 10 Cara systems were used simultaneously on Sony Pictures' movie, 'Kingsglaive: Final Fantasy XV'.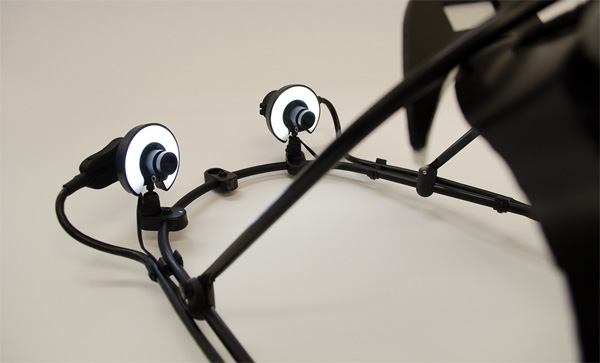 Gaspard Breton, CEO of Dynamixyz, also believes that combining Vicon's accurate, sensitive cameras and calibration with his company's facial analysis creates opportunities for studios to produce high-quality facial animation – regardless of size. He said, "By working with Vicon, we can address current workflow and production challenges in the film and games industries."

At SIGGRAPH 2017,Vicon is demonstrating Cara Lite and the new VFX motion capture software, Shōgun, which incorporates live calibration and high fidelity real-time data. www.vicon.com