Massive v9.0 Adds Universal Plugin and AI-controlled Horse & Rider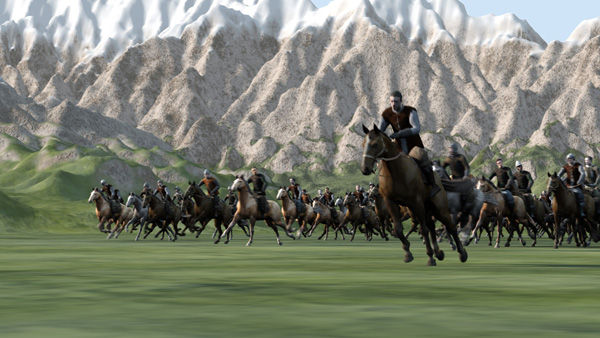 The upcoming release of Massive Prime Version 9.0 crowd simulation software has launched at SIGGRAPH 2017 with a new universal plugin that will allow nearly any third-party vendor, 3D animation tool or rendering application to implement their own Massive support.
Over the years since it was first developed, Massive has received requests to support various animation and rendering applications, each with specific requirements and file format demands. The universal plugin in Version 9.0 is a way to allow all third party software vendors or post production studios the ability to render Massive's AI-controlled agents, or make them appear in the viewport of the host software.
As well as the universal plugin, Version 9.0 will include a new shader network function that allows users to import, edit or build shading networks directly within Massive. A shading network is a collection of connected rendering nodes that defines how colours and textures contribute, usually using lights, to the final look of surfaces. When importing a shading network from a third-party tool, such Autodesk Maya or 3ds Max, these networks will look and function the same in Massive, enabling artists to continue to edit and improve an agent's look without interrupting their workflow.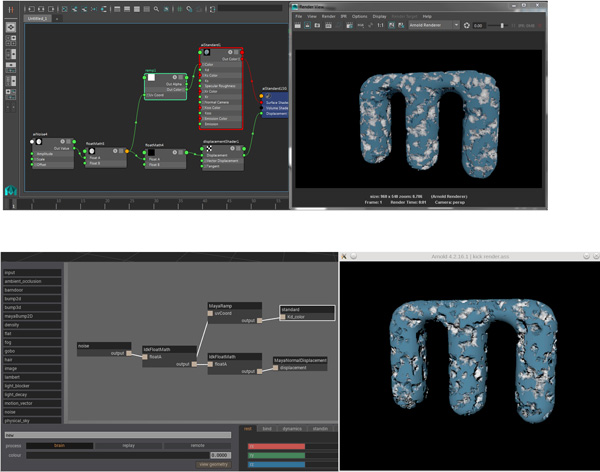 For architectural visualization artists, Version 9.0 also has a new option called Lanes as Generators. In current iterations of Massive's software, artists can assign a lane for agents to follow, but they must also include separate generators to tell the agents where to appear and what geometry they occupy in the simulation. Lanes as Generators combines these two tools, making the process simpler and extending crowd movement options - for example, making a convenient way to incorporate escalators and travelators.
The updates in Version 9.0, plus recent develpments like the Massive Parts Library and the Ready to Run Agents, make designing crowd simulations easier, and apply to both Massive for Maya and Massive for Max. By using the Parts Library, for example, artists can create detailed behaviours by mixing and matching 40 pre-assembled brain parts such as collision avoidance, quadruped terrain adaptation, formations, procedural prop animation and lane following.
Massive Parts are customizable without coding, avoiding the challenges of approaching agent design from scratch. Artists choose parts from the library, and then drag and drop them into an Agent's brain. The parts contain instruction about how to connect to other parts and are designed to automatically load any additional parts they may depend on. The Parts Library also helps build Agents in a way that keeps their brains separate from the Agents themselves. Sections of created brains can be shared across multiple Agents, and the assembled brains can be reused and shared with other characters and projects.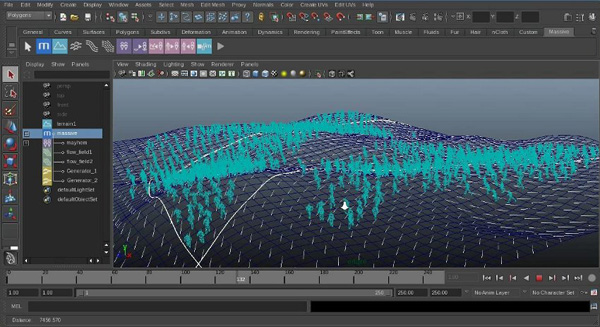 Horse & Rider Agent
Ready to Run Agents are pre-built with skeletons, motions, AI, geometry, cloth, textures, shaders and controls. A new pre-made agent introduced at SIGGRAPH 2017 is the Horse & Rider Agent. Capable of approximately 100 individual movements and actions, the Horse & Rider Agent gives artists the ability to create realistic equine locomotion in fully rendered shots in less time, with fewer artists, than has previously been possible.
"Many films and movies feature dozens of horses at full gallop, but filming the real animals is difficult and dangerous, and animating them can be costly for many studios," said Massive CEO and founder Stephen Regelous. "Using a single Horse Agent, an artist can achieve very realistic results at a lower cost and control the action in a way that would be very difficult to match when filming real horses."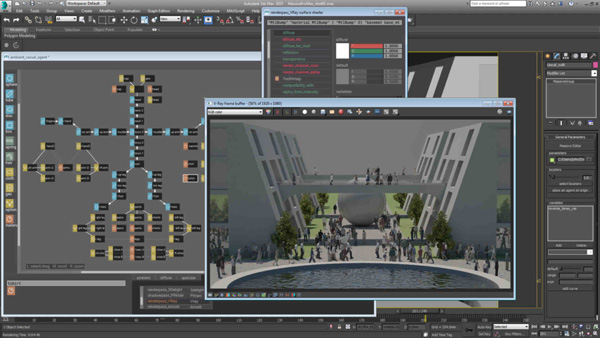 Complex crowd simulations can be created using pre-assembled AI-controlled agents, which operate using fuzzy logic to automate character responses. Artists choose the type of agent they want to rent or purchase – human, machine or animal – and set the agent's motion and behaviours to determine movement, progression and variation. After establishing and customizing their characteristics to match the desired look of an agent, the artist assigns a route and a starting point to each agent within the simulation. From that point, the agents proceed automatically.
Agents can also be customized to create a distinctive physical appearance. In the case of the Horse & Rider Agent, the pre-built package includes dynamic hair simulation for the manes and tails. To capture the equine movements, motion capture company Profile Studios captured and mapped the movements of horses at various speeds in an indoor arena and also outdoors in a large, open space. A large set of biometric motion capture sensors monitored all muscle movement on the horse, resulting in the Horse & Rider Agent's ability to gallop, canter, jump, dressage, walk and trot. www.massivesoftware.com