Vicon Launches Vertex Camera and Finger Tracking for VR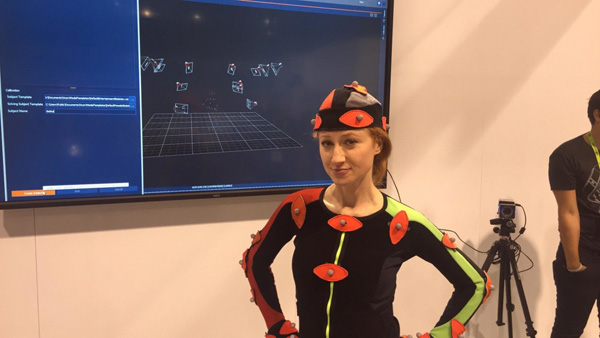 Vicon introduced a new camera at SIGGRAPH 2017 called Vertex. This 1.3 megapixel camera is very small, lightweight, easy to mount and made to suit complex environments. Its flexible design and wide angle field of view helps capture large volumes from very tight spaces. As a result, the camera can be used across diverse applications from automotive and life sciences to tracking in virtual reality environments.

Its unobtrusive design, 2m cable and infra-red strobes mean that subjects may not be aware of the camera and behave more naturally, which is of benefit to those studying biomechanics and organizations analyzing the ergonomics of driver and passenger vehicle safety.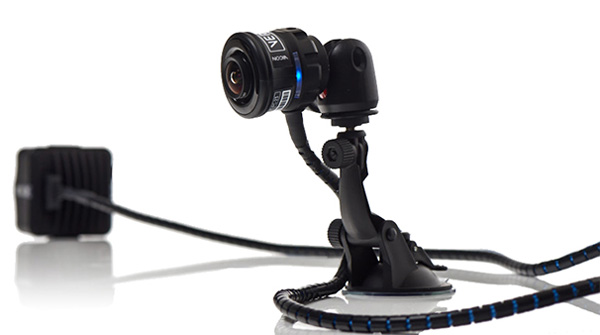 Owing to its design, Vertex is also a good choice for virtual reality projects because it gives the ability to create bespoke, robust mounting set-ups. For example, positioning standard-size cameras in VR rooms with floor-to-ceiling projected imagery, also known as a Cave Automatic Virtual Environment (CAVE), can often be difficult. In constricted environments, users can place the cameras effectively into corners without casting shadows onto the projections.

Inside small spaces of up to 3m x 3m, by taking advantage of the camera's wide field of view, a user can track from wall-to-wall while the cameras are still within the capture space. This maximizes the area, giving complete coverage of the entire room from almost any position. The lightweight build reduces the amount of vibration the cameras detect, which means they need shorter set-up times and less calibration.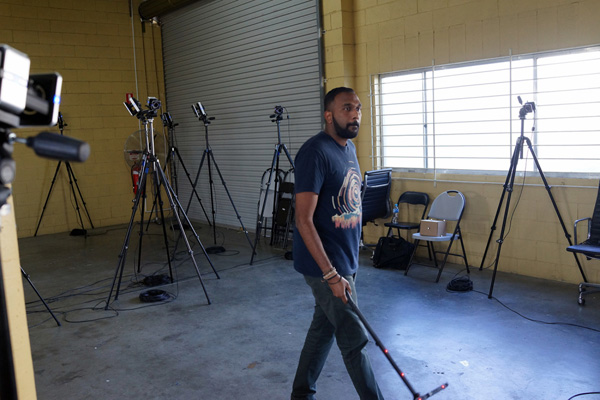 "The gap between the virtual and physical worlds are continuously merging and Vertex was designed to help experiences feel realistic and end-users feel free to go anywhere. Engineers and artists can use them to create virtual environments from the small spaces they have available. This is expected to result in further innovation in the VR industry and greater insight into human movement," said Warren Lester, engineering product manager at Vicon.

Vertex integrates directly with Vicon's existing Vantage and Vero cameras. Vantage is a larger model with higher resolution and speed, and on-board sensors monitoring camera position and temperature. It is built with system intelligence and outputs system status and session feedback in real time. Vero has similar specifications but is smaller than Vantage, with 2.2 MP at 330 fps and a variable focus lens, and records with very low latency.
Real-time Haptic Feedback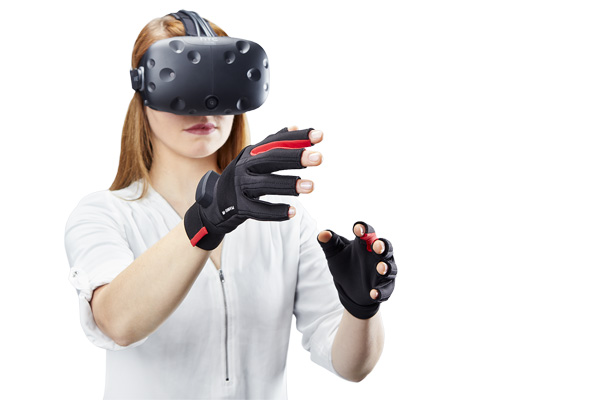 Vicon is also collaborating now with Manus VR, a developer of virtual reality gloves used for finger tracking so that users can integrate gloves into production pipelines. Real-time haptic feedback helps deliver the impression of touch to virtual environments and creates more personal experiences.
The gloves are designed to supply consistent, low latency analysis. Tracking the movements of all five fingers has been a challenge, especially on low camera count systems, because the markers often block each other. Consequently, animators usually create the gestures in post production, often a time-consuming process disjointed from the actor's initial motion capture session. Merging full body tracking data with precise hand analysis, however, can add expression and creative flair to animation design, enhance realism and simplify the production workflow.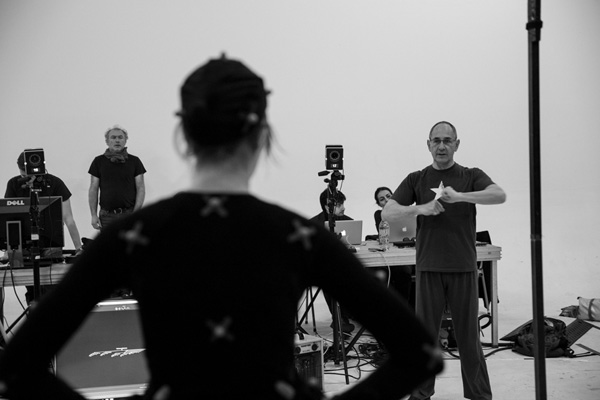 For organisations that use virtual reality environments, hand and finger movements allow individual end users to interact with their surroundings and one another in a natural way, removing the need for controllers. This is especially useful to the engineering market, which often uses VR for prototyping and training, relying on hand movements to explain tasks like assembly and factory planning. The sports science industry uses detailed tracking to help tune athletes' performance in sports such as basketball and golf. www.vicon.com