ManvsMachine Pumps Up Nike Air Max Day with CINEMA 4D
Earlier this year in March, Nike invented Air Max Day 2015 to celebrate itself and its famous shoes. ManvsMachine design studio in London worked for Nike on the visuals for the day's advertising campaign, which shows CG versions of the shoes being morphed, pulled apart and explored in extreme detail. Matthias Winckelmann, head of 3D at ManvsMachine, described how the studio's team used CINEMA 4D, which is their main pipeline tool, with high resolution scans for this project.

In order to accurately replicate the Nike trainers for the commercial, ManvsMachine started with the 3D scans. "Because it's so important to them that the shoe looks exactly like the real shoe, we use scans for almost every Nike project. We worked with an outside 3D scanning facility FBFX Digital to get the best results in the meshes, which they prepared for us in a format that is suitable to use in CINEMA 4D, and we always try to push the technique as far as possible to generate a very high level of detail," Matthias said.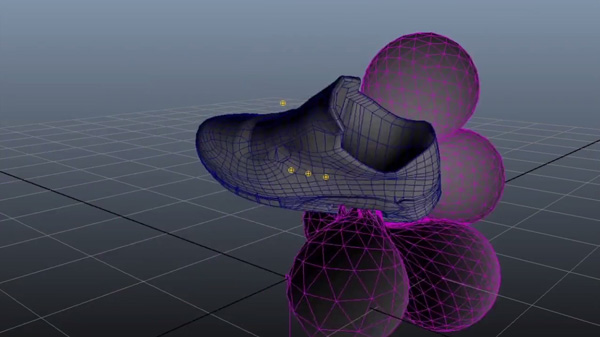 With a multiple-camera head rig, FBFX can capture photoreal textures at very high resolutions. The images are captured so quickly, 1/13,000th of a second, that they can scan very dynamic motion. This ability was also used in their work with ManvsMachine for the Nike Mercurial campaign in 2014.
"The Nike design team has spent a lot of time designing the product, so we have to rebuild it in a 100 per cent accurate way. There are details in every joint, seam and component of the shoe that we need to represent correctly. You can achieve that by modelling, but 3D scanning produces a one-to-one replication in a much shorter time."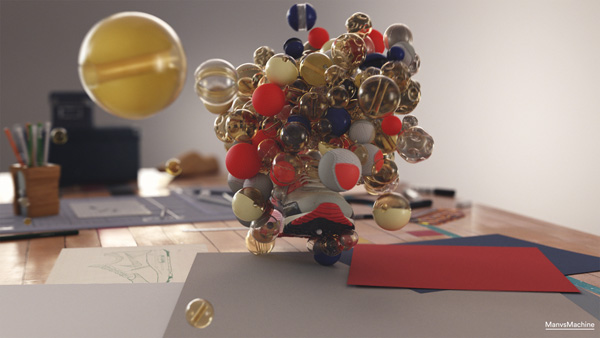 In order to morph the shoe for the commercial, CINEMA 4D's surface and mesh deformers were used because they help manipulate assets like the 3D scans that have a very high polygon count. To do this, they can build a low poly representation of the scan, and then use that for the bending and morphing. "When it comes to tasks like deforming shoes, in many cases we may use different tools for every deformation – sometimes the surface deformer, sometimes the mesh deformer, sometimes a PoseMorph combined with sculpting, and so on," he said.

"For almost every shot we produce, we create custom rigs that are built to do exactly what we intend to visualise in that specific shot. Sometimes these rigs are animatable via keyframe, other times we are using dynamics, generative algorithms and so on. In that sense our workflow is extremely flexible. Every situation can be different and require a different approach."

During the creation process, they usually make use of almost every function in the software. For that reason they use CINEMA 4D R17 Studio – the most recent software update, in the most complete version. Matthias said, "The initial burst of ease of use is great, and then as you explore, you find the more in-depth functions – it can do the design work, but can also scale to the heavier VFX content."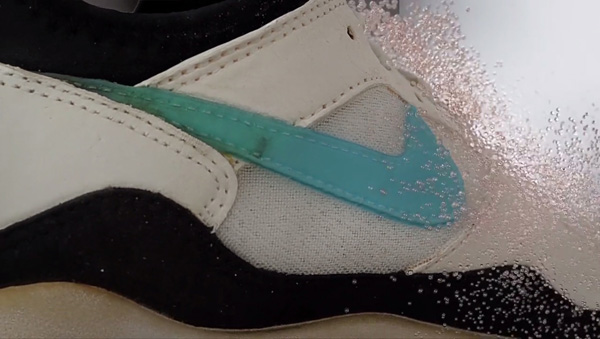 On this ad campaign for example, the shoe rises up and out from a designer's sketch on a sheet of paper and undergoes a series of transformations, first into a collection of shiny plastic inflatables and then to a cloth-and-rubber shoe. In another moment, it emits colourful textured bubbles, and bloats out. "As the only objects we scanned were the shoes, a lot of the other assets were modelled in CINEMA 4D. We used jiggle deformers and PoseMorphs to make the bubbles rise from the desk with a convincing motion," he said.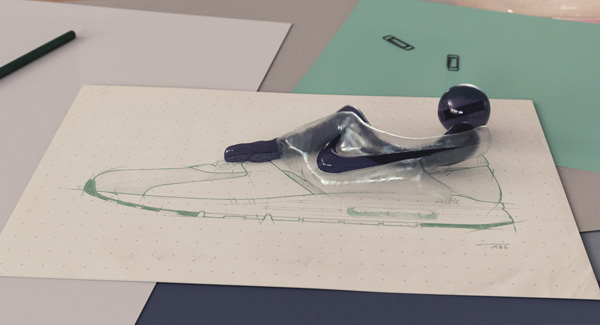 "The main strength of CINEMA 4D for us is its versatility and that we can combine all of those different tools. In most situations, when we come up with an idea or a design, we are able to find a way to make it happen using CINEMA 4D. As we work, we always aim to get our renders as close to the final look as possible. Then for the additional compositing we primarily use After Effects." www.maxon.net