Toon Boom and The Foundry Collaborate on Joint Animation Workflow
Toon Boom Animation and The Foundry will be working together to introduce studios to advantages of using FLIX with Storyboard Pro. The Foundry's FLIX is a web-based story development tool that creative teams can use to collaborate in one place.
Toon Boom Storyboard Pro has storyboarding and pitching tools designed for visual story development during pre-production and concept design stages. For studios involved in animation, 3D and live-action, the two applications can form an efficient workflow for developing and sharing a creative vision prior to production.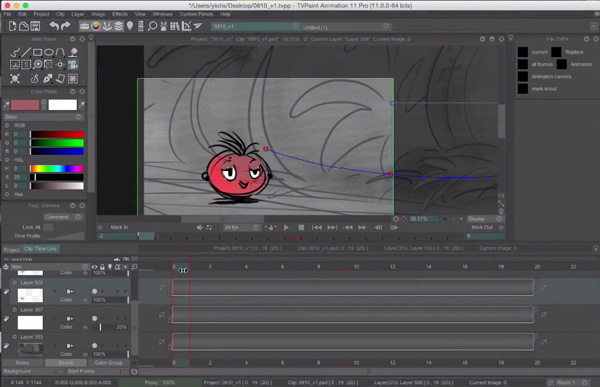 As well as forming a business arrangement, Toon Boom and The Foundry are integrating Storyboard Pro and FLIX, which includes building a new workflow between the two systems. Artists will be able to feed panels from Storyboard Pro into FLIX, where they can review and manage them according to the changes from several different departments during story design. Changes that require artist revisions can be routed back for updates in Storyboard Pro. FLIX maintains version control and keeps track of all pre-production assets throughout the process.
"Story development is an area that could benefit from further technical innovation. With this integration between Storyboard Pro and FLIX, we expect to make collective visual story development across teams easier for artists to achieve," said Yiotis Katsambas, FLIX product manager at The Foundry.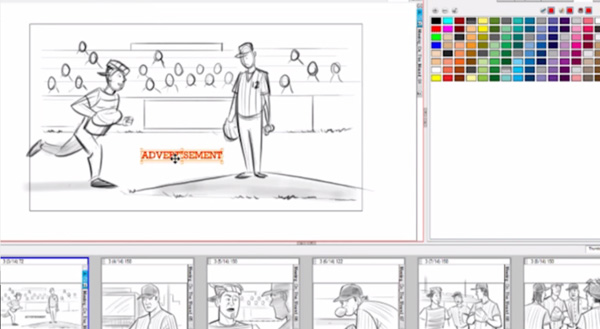 Linking these two software packages together and connecting with editorial results in a tool specifically for pre-production, from initial sketches in Storyboard Pro to final, to approved boards or animatics created in editorial, to collaborative review in FLIX.
Spending time on doing the right tasks properly from the beginning is a benefit for large-scale projects and when simultaneous productions are in the pipeline. "With a number of projects underway and numerous co-production partners in the mix, efficient pre-production for us is vital," said Joel Kuwahara, an early tester of the integration and co-founder and executive producer at Bento Box Entertainment. "Toon Boom and The Foundry are helping to make story development more fluid." www.toonboom.com www.thefoundry.co.uk