Vicon Brings Shōgun 1.2 to GDC 2018 with a Virtual Escape Room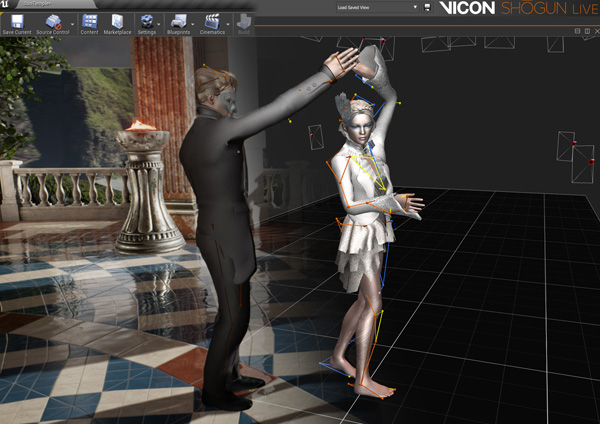 Vicon is coming to the 2018 Game Developers Conference (GDC) to help Epic Games introduce a new Unreal Engine 4 project, and to debut the next stage in its own entertainment software platform, the Shōgun 1.2 motion capture system. Instead of only telling or showing people what Shōgun can do, Vicon intends GDC attendees to experience it. Participants will enter Vicon's booth and be transported into a VR multiplayer escape room, where they will have to use their wits to solve puzzles and beat the clock.
Since its launch at GDC 2017, Shōgun has been used in feature films including 'Blade Runner 2049' and for game production by publishers Electronic Arts, Ubisoft, Activision and others. The recent update adds the ability to calibrate and record SDI video directly into the Shōgun pipeline. Support for custom game rigs in Shōgun Live and Shōgun Post have also been added so that users can animate and solve directly onto their game characters. This data can then be streamed directly into game engines, where game designers can see the results on their characters in real-time.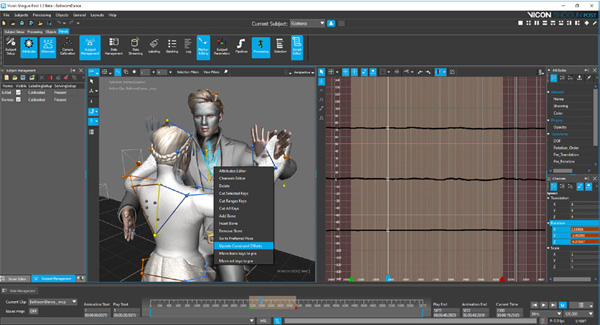 Shōgun now also works with Epic Games' Live Link, which means it is the only optical motion capture system capable of streaming data directly into Unreal Engine 4. The updates are expected to expand Shōgun's potential both for game developers and VFX artists, and at GDC, attendees will not only be able to see how, they can try it for themselves.
Escape a Virtual World (with a Friend)
To focus on the new Shōgun 1.2 and give a practical look at what it can do, Vicon created the Vicon Experience, or VEX, an interactive multiplayer VR escape room made specifically for GDC to show the possibilities of location-based VR. This will be one of the first times audiences will be able to mix live full performance in VR with location-based gameplay.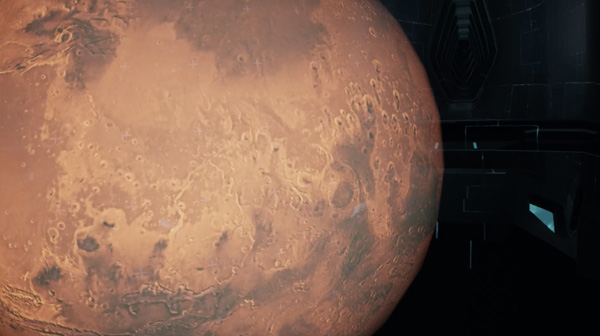 The VEX escape room contains puzzles and a futuristic setting created by DesignGame, and real-time facial tracking courtesy of Dynamixyz. Popcorn FX also added its real-time FX to bring the environment to life, and the entire experience is then driven through Unreal Engine 4 using Shōgun and Live Link to animate the players' avatars in real time.
Two players will simultaneously step into Vicon's booth, which will be transformed into a large capture volume using Vicon's Vantage optical system. Cameras will track the participants' movements, and using Shōgun's new custom skeleton solving, they will appear inside of VEX as avatars. A third performer will then guide them through the experience using real-time face animation driven by Dynamixyz Performer software.
First Look at Cara Lite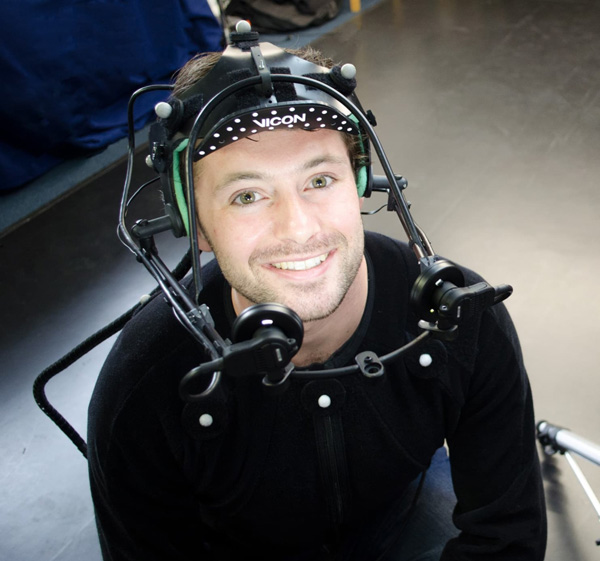 Vicon will also give visitors a first look at the final version of Cara Lite, a new entry-level version of Cara 3D production facial capture system. GDC attendees will be able to try on the new unit, and experts from Vicon will be available to answer questions.
Demonstrations will be held at Vicon's booth at GDC. Epic Games' presentation will run from 10am to 1.30pm, while the VEX demo will run from 2pm To 5.30pm. www.vicon.com