Passion Pictures Bursts the AWS Cloud with Thinkbox Deadline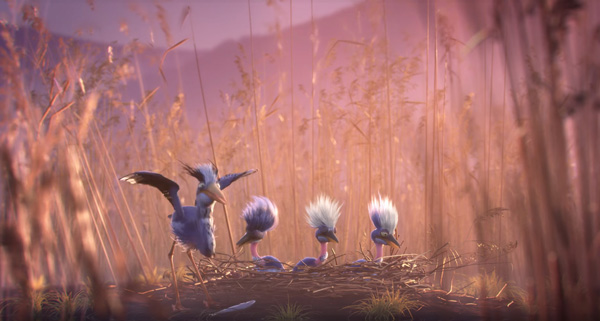 Passion Pictures in London recently needed to scale up its render pipeline to complete two 4-minute full-CG spots, on time and simultaneously. One was for Intuit business and financial software, and the other for JD.com, China's largest online retailer.
Managing the two projects in parallel led to the facility's adoption of Thinkbox Deadline render management software, which is built with native integration to the AWS Cloud, to expand their rendering capacity. The last update of Deadline, version 10, added this facility, making sure that all the appropriate files are available in the cloud by synchronising with local asset servers and managing the data transfer before rendering begins.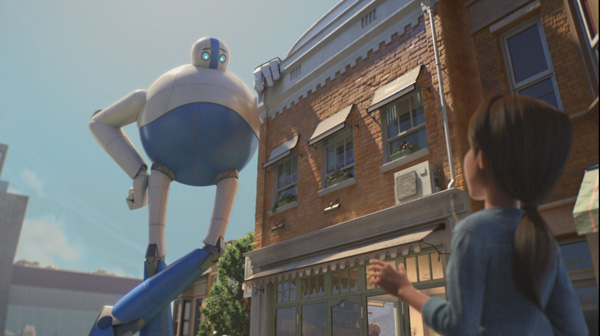 Accounts and instances are tagged for cost tracking. Users can buy software licenses from the Thinkbox Marketplace, use their existing licenses, or set up a combination of the two in order to grow render farms elastically from the AWS Cloud.
Reverse Engineering
Digital Media World talked to Passion Pictures' Head of CG Jason Nicholas to compare the studio's original render infrastructure with how it works now. Their local render set-up is fairly traditional and typical of most studios producing CG animation.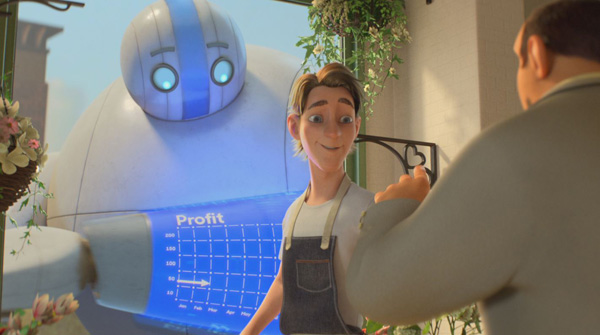 "We purchased multi-purpose hardware to cover all departments and resources were generally allocated on a first come, first served basis," Jason said. "We are not a massive studio, so our on-premises machine count is around 100. Before we started using AWS resources, gauging the amount of render power we'd need for projects, and the timing of overlapping projects, created some issues."
On the Intuit and JD.com projects, of course, scheduling was the biggest consideration - they were both fairly large jobs and were running on the same schedule, which meant the studio wouldn't have been able to accommodate both projects with only their local farm. As Jason remarked, with on-premises resources, a team has to reverse engineer their approach to rendering in a way – that is, look at the resources they have and make them fit the jobs they need to complete, within the time available.
Capacity Flexibility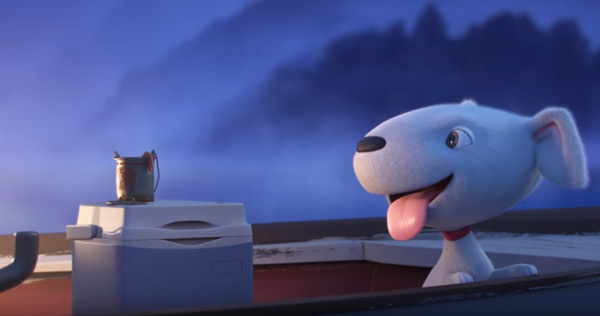 "With cloud, on the other hand, you have the flexibility to burst up and also iterate more because you aren't worrying about running out of time or resources," he said. "Cloud rendering gives us capacity flexibility. We'd do most of our low res renders locally and then send renders to the cloud when closer to final. In total, we rendered both Inuit and JD.com about half on-premises, and half on AWS.
"Our pipeline is mostly Autodesk Maya and Arnold, which makes cloud rendering relatively easy for us since we are only using a couple of applications and they are industry standard. Also, we scripted dependency knowledge into our pipeline, which means we know what files are being used across jobs. By preloading what we need for the rendering process, we can essentially pre-cache files in AWS before we hit render. Accomplishing this required a bit of workflow work upfront, but resulted in a simpler process overall."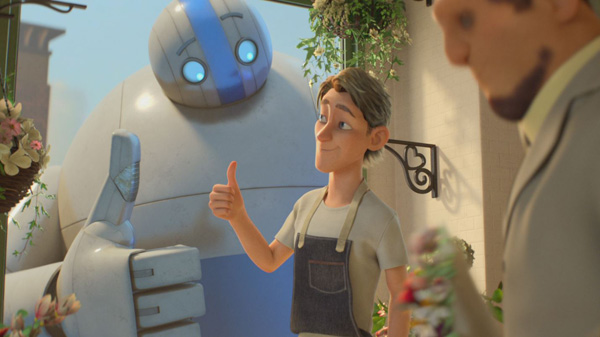 Deadline makes managing resources one, single task even though Passion Pictures operates through multiple pools of machines in different locations. All of them are presented the same way in the Deadline UI, whether local or on the cloud. "We have an internal tool that manages our projects that we use to create groups to render locally or on the cloud. We also have a studio in Barcelona, but because it is connected to London, we're technically seen as one entity from the server in terms of jobs and render resources," said Jason.
Not if, but When
During production, the local render farm is running 24/7 and Deadline is integral to managing those resources. What has taken the stress out of delivery is knowing that they will be able to finish a project on time because they have access to the resources. Not only do they have scalable render capacity, they can select from a variety of machines in AWS. "Historically, when we bought machines, we would opt for ones that can do a bit of everything, but with AWS, we can tailor the virtual machines to the job. Consequently, the consideration shifts from the question of if you can render to when you need to render," he said.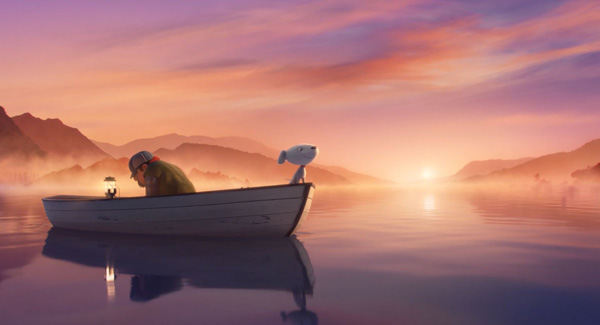 "From a business perspective, the pay-as-you-go model of cloud gives us more choices than hedging your bets on a CapEx business model that you may or may not need. We can turn cloud resources on and off, and know the resources are there if we need them. That also means that, as a facility, we have the flexibility not to worry about overlapping jobs, while Deadline makes it simpler to manage local and cloud resources through one interface. No matter the project, we know we will have the necessary render resources." www.thinkboxsoftware.com