23lunes Creates the Doll Who Changed the Game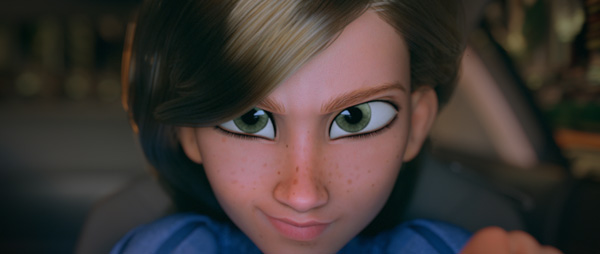 Jordi Garcia from 23lunes talks about their award-winning campaign for Audi, one of the first 3D animated spots for the auto industry, and the power of animated characters in advertising. AEAF Awards Finalist in the Commercials Animation category view here
23lunes is a creative animation studio in Barcelona that specialises in advertising spots, films and footage for video games. Their campaign for the Audi R8, 'Let's Change the Game', comprised of two commercials 'The Doll that Chose to Drive' followed by 'Ever After', is one of Audi's most internationally successful, used in over 30 countries and seen over 30 million times all over the world. It has earned the facility over 60 awards at major festivals including Cannes, El Sol, WARC and many others.
Awards notwithstanding, what is interesting to recognise is that it is also one of the first spots based on 3D character animation made for the automobile industry, making Audi's Doll, the star character of both spots, significant for creative teams everywhere that produce car commercials. Digital Media World talked to Jordi García and Bor Arroyo, the founder/directors at 23Lunes who go by the name Jordi&Bor, about animation, commercials and their Audi campaign.
23lunes Takes the Wheel
The studio's story started when the directors Jordi Garcia and Bor Arroyo, who are 3D artists and animator in their own right, decided to set up a studio to produce their own projects. For 23lunes, the Audi project, combining 3D animation and real images, confirmed their decision to work independently. Jordi said, "We wanted to differentiate ourselves from other studios that typically undertake directing as a collective, and instead work on projects as a duo of directors who specialise in animation.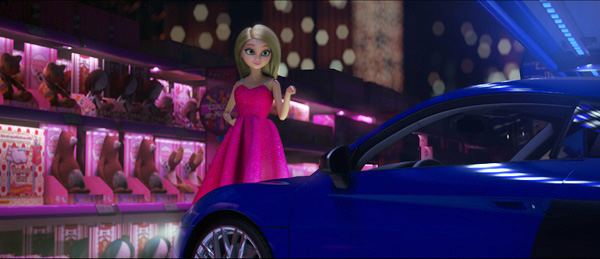 "Therefore, the trust that agency Proximity and their client Audi placed in us as directors was critical – it's essential that the agencies take directors into consideration when seeking talent for top shelf projects."
As soon as they launched their studio, called post23 at that time, they immediately started to work for Hollywood in the movie 'Ender's Game', for which Digital Domain commissioned them with the production of the film's animated sequence, The Mind Game, under director Gavin Hood.
Character-Driven
"From that point, we dedicated ourselves solely to producing animation works directed by ourselves, paying special attention to the characters. For us, our characters are our actors. Our thinking is that if we can create great characters, then the public will want to see more of them," said Jordi.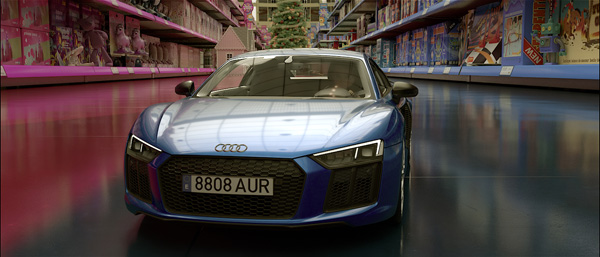 He finds it difficult to say exactly why car companies have been slow to use animation in their campaigns, but feels that they may take themselves and their public more seriously than others. Cars are expensive and aspirational and commercials are often based on showing the car in stylish, desirable situations.
"Some are much more emotional than this, but you'll find that most of them focus on a car on a cool stretch of road," he noted. "But now, with branded content, it's easier for us to work with car brands. Animation is a great medium to express emotional and social topics, and may simply have been underrated for some time. Also, modern tools and software makes it easier to create better characters and to communicate better, with more believable movements, expressions and environments."
Trust and Inspiration
When it comes to encouraging agencies to take them seriously, Jordi said the best approach is to keep your standards high. "Show them what you are capable of. After many years in the industry, agencies always think first of all of shooting live action commercials, partly from habit but also from fear that it will take too long, or that they will lose control of processes they don't understand. Some have had bad experiences with other animation studios," he said.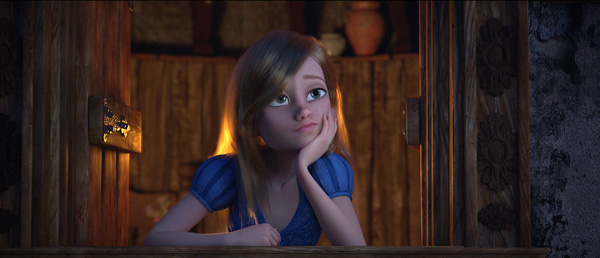 "Our duty is to inspire them and build trust. A live action shoot may only take a few days, but it's an all-or-nothing experience – afterwards, you can only work with editorial and post. But a well-developed animation project can be a beautiful process with plenty of scope for clients to be involved - at least, this is the feedback we have from our clients."
In Spain, commercials directors like 23lunes, specialising in animation, are still rare. Jordi commented that a few years ago, some agencies thought a live action director could simply come to the studio and direct the team. But live action and animation really are two different languages and styles. Now, after they have produced successful pieces and won so many awards, people have started to notice and understand what directing animation is all about.
Directing Duo
As a pair of directors, Bor and Jordi play off their similarities and differences. They share very similar artistic tastes, which makes most decisions straightforward. On the other hand, each of them take on very different roles and daily tasks at the studio. Jordi is more of a production director and Bor is a talented Art Director.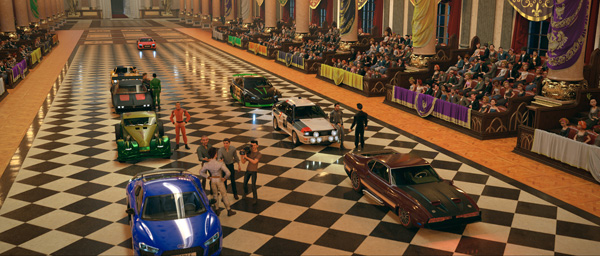 Jordi works with cameras, editing, actors – that is, their characters - and Bor looks after character and environment development, and all art-related jobs. Animation reference might come from either one – because they are so similar artistically they sometimes share the same reference for a particular purpose within the animation. That makes it very easy for them to work together.
Jordi said, "For us, the fact that we have deep experience as 3D artists before deciding to direct is also very important. We are often consulted not just about direction but on technical issues as well. This knowledge helps us make the most of our team. We don't waste their time on what can't be done, but push hard on things we know are possible."
Audi – Let's Change the Game
'The Doll that Chose to Drive', their first spot in Audi's campaign, had originally been conceived to last 80 seconds. But once Jordi and Bor started working on it they realised that the story needed more run-time to develop a cinematographic feel and move away from conventional ads based on fragmented action.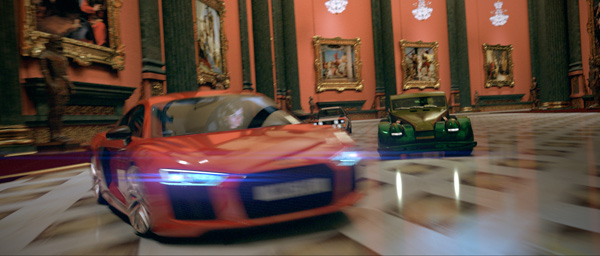 By the time they joined the project, although the script was in its final stage, the agency agreed to give them a chance to make it longer and bigger. It ended up at three minutes. "Proximity are willing to work on scripts like this, and undersand that when translating a script to a short film, the details take some time to evolve," said Jordi. "An animation team usually does their best work when a story hasn't yet been too precisely defined, shot by shot, by a storyboard artist."
The second part of the Audi campaign, called 'Ever After', was a real challenge, not just because of the artistic quality required but also due to the short time frame. They started the project from a blank canvas – no assets could be used from previous projects except Audi's R8. Recognition for successfully creating and producing a commercial to the standard of 'Ever After' in Spain has motivated them tremendously and given them the confidence to continue working at this level.
A Living Doll
In this second spot, the audience gets to know their character, the Doll, a lot better. Her personality is maintained but she has also 'grown up' a little. In some ways, they wanted to retain many of her traits, including the feeling that she is a doll. "In reality," said Jordi, "a doll's movement would be much more limited, but we decided to push it a bit further to bring her closer to a 'real' character. We gave her full body mechanics and facial movement, with extra complexity in all processes, from modelling to rigging and animation."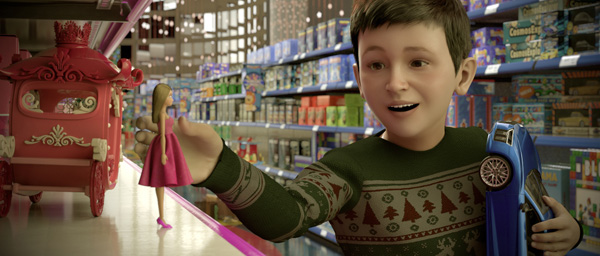 All environments were made under Bor's art direction, starting with basic shapes and boards with references. Then, as the animation advanced and the cameras were approved, detail was added to all backgrounds. Their rule is to never waste effort on work that will simply tossed out, and they thought very carefully about when to complete a task, with every intention of only doing it once.
Regarding the studio, they made a substantial upgrade to their pipeline processes since their last project and could work faster than ever. Bor checks continuously with the backgrounds department as the animators proceed and any errors are corrected on the spot.
Less Haste, More Speed
Extra complexity aside, on this commercial, time was always their greatest challenge. They always met their deadlines, but that meant working full speed from day one to delivery with no time allotted for mistakes. The project was approved on 21 September 2017 and was delivered by 15 December, not easy to achieve for a 3-minute 3D project.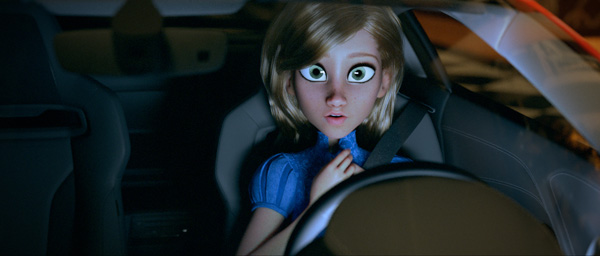 Jodi reflects that sticking to such a tight schedule was only possible due to their ability to work hand-in-glove with the creative and artistic teams from Proximity Barcelona. "We knew each other from the previous year, and communication was fluid and clear between both parties. The Audi team itself was also an ideal match for 23lunes," he said. "If you communicate correctly and the references are clear, you're unlikely to have to compromise on modelling or texturing.
"In fact, what is more important for me is my team. They are our jewel. You can buy hardware or software with money, but a team like ours takes time to build. Once you have it, nothing can replace it."
About Imagination
Jordi and Bor's belief in the power of great characters is the basis of all of their projects. Imagination is a hard tool to beat, they say, and as animators, 23lunes can work with certain characters and looks that live action cannot. Animated characters at their best have a special magic that is very emotional.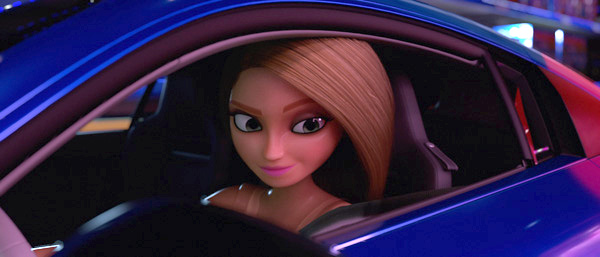 "Most of the greatest, most legendary characters over the last few years are from animation - examples everywhere," Jordi considered. "In feature films you have Woody and Buzz, and on TV there are Sponge Bob, Homer Simpson and so on. But in live action it's difficult to find many characters more memorable than Indiana Jones or Jack Sparrow, for example. Animation is not a kid's game anymore."
A funny example of the power of imagination in the Audi campaign are the drivers who race against the Doll. "All of those performances came from our imaginations, no references were used"," said Jordi. "I often talk about the acting with the animators before they start animating. Sometimes the performance grows from an idea of mine, sometimes from one or another of the team. In one or two cases, we've captured our movement with our mocap system and then retouched it a bit on the character. The flexibilty to use your imagination to create real, believable characters - even if they appear on screen for just two seconds - is one of the best parts of working in animation." www.23lunes.studio
AEAF is a celebration of VFX and Animation with a speaker program and awards evening.
AEAF takes place on 30 August, in Paddington, Sydney. Following a packed day of talks from the leading lights of the VFX industry, the AEAF Awards Night is a celebration of the best work by digital artists artists from around the world.
AEAF's speakers include VFX Supervisors, Animation and Creative Directors, who will enlighten the industry with new, creative approaches to their work and insights into the projects they have contributed
Find all details and book your tickets here