Method Studios Dance Up a Storm for Japan's DoCLASSE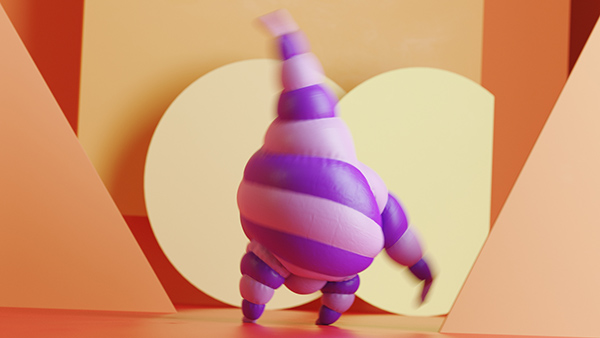 Fashion retailer DoCLASSE in Tokyo wanted to launch their new thermal jacket – 'Magical Thermo' - that is as warm as down but keeps a slim stylish silhouette. For the brand's first commercial, the company chose Method Studios' design team in New York to create a fun lively spot that would strike a chord with its target market, either at DoCLASSE's shops across Japan or online.
Art director Koji Hokari at DoCLASSE approached Method Creative Director Jon Noorlander with initial 2D sketches and style frames. The spot was to be partly live action and partly CG and feature a lovely model wearing the new coat as she transforms into two CG characters wrapped in digital fur and cloth. Based on Koji's concept, Jon and his team created the character designs.
Mocap Moves
DoCLASSE 'Magical Thermo'
"The DoCLASSE jacket is both warm and sleek, so our furry and marshmallow-esque characters abstractly counter the idea that a coat needs to be furry or stuffed with down feathers to be effective. We referenced well-known cartoons for further inspiration, always looking for something 'cute' and keeping the textures as realistic as possible," Jon said.
Motion capture data from various dance moves served as the base animation for the characters, and then Method's artists cleaned up the data and simulated the cloth and fur. With the post-production compositing and animation in mind, Jon directed the model through the live action elements on a green screen stage in Tokyo.
The CG characters were created by working with a choreographer Tricia Miranda and two talented dancers at Silver Spoon motion capture studio in New York City. Elements Music produced custom 15 sec and 30 sec tracks to accompany the performances. The CG characters have an essentially human shape but their similarity to the chic model ends there – one is covered in feathery pastel fur, the other is a well-padded Michelin Man.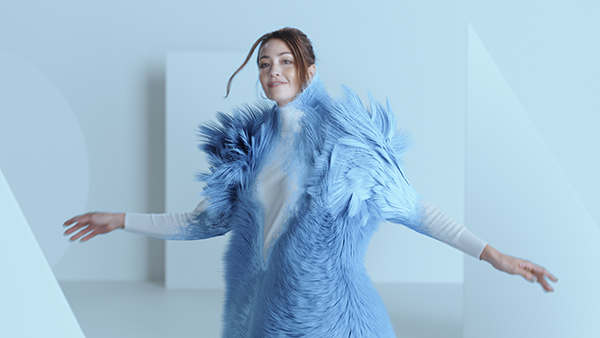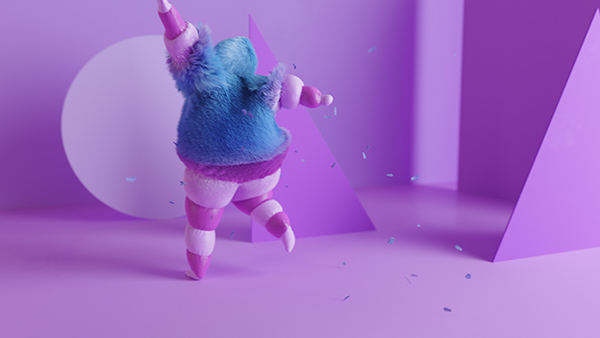 The mocap dancers are great performers, and part of what makes the spot humourous is the contrast between their enthusiastic moves, the build of the CG characters and the model. The animators carefully considered how they would clean up the data to create a fun, consistent character. "Working with Tricia Miranda and the Silver Spoon company gave us a lot of contemporary material to work from when fleshing out this spot.
"Often times with such projects, we tend to work on several stages at once. As we're receiving back clean data from Silver Spoon, our animators are helping to refine the rotomation from our editor's selects while we simultaneously develop the looks in FX for our puffy and feather suits. An original road block we encountered was that, due to the density of the character suits, a lot of the great motion from the capture sessions was getting lost within the suits."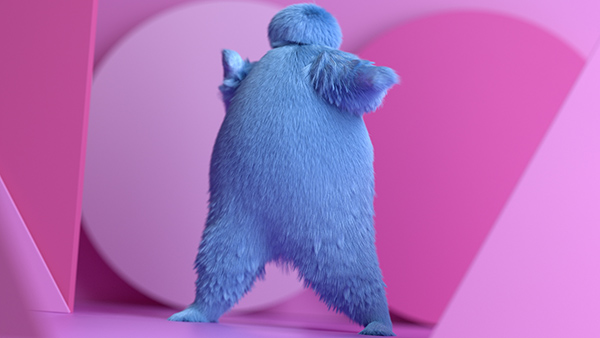 Instead of scrapping all of these selects, the animators used the geometry of the puffy suit to widen and exaggerate some of the motion that might have looked disjointed in a human form, but played up the comical nature of this character and helped show off a lot of the texture Method had developed for it.
See the 'Making Of' video, including the dancers, here.
Suit Design
To blend the live action plates with the animated CG, Method developed a custom fur setup and carried out the necessary compositing. For the full CG character shots, the client wanted the suits to be dynamic and responsive to help accentuate the choreography and really give them some life. "Our initial fur setup was based on Houdini's fur tools, which are quite flexible and extensible," said Jon. "We modified them a bit to make it easier to drive certain fur properties, especially the shape, with custom mask attributes. In particular we wanted to have an option to replace fur strands with custom shapes, which we used to create additional clusters of fur strands resembling feathers based on our visual references."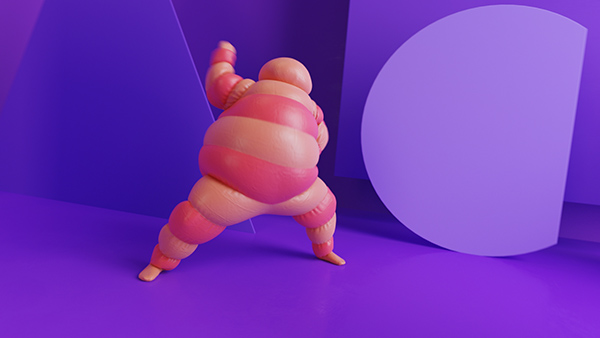 For transition shots, they created three versions of suit with the same topology, allowing them to drive the shape-changing of the suit with the same transition attributes that were controlling fur size and shape, which helped with the integration. These transitions were brought into Nuke to marry with the live-action plate, the transition simulations and the background.
The team used an interesting combination of software for the work - Marvelous Designer, Houdini, Cinema 4D and Octane rendering. "We've had a lot of success working with Octane as our GPU renderer," said Jon. "We were able to turn around a lot of shots in a very limited amount of time, which was crucial to staying on schedule for this project.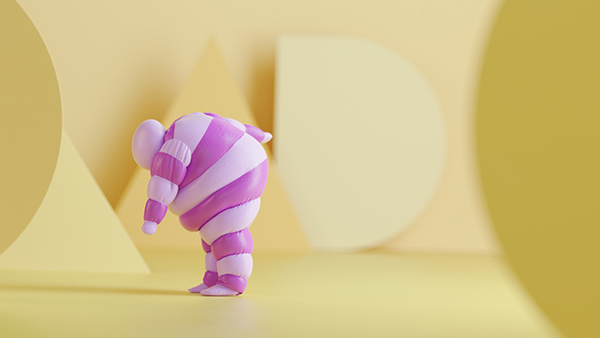 "Marvelous Designer has very nice, easy to use tools for creating the initial drape of the clothing and it's very fast, which helps when iterating and finding the right shapes. In this case we did some tests with actual animations and it held up pretty well with very nice results. Then, if any post-processing were necessary - for example, minor shape corrections, art directed inflating or tearing and explosions - we took the Marvelous simulations into Houdini."
Japan Style
Animation and FX expertise were only one side of the project. According to Jon, creating content for a specific market comes with a different set of rules, but working with DoCLASSE was "pretty spectacular", which made learning the brand from top to bottom a fun challenge. The whole process became very collaborative and the client was very open to Method's input, giving them a large margin of creative freedom.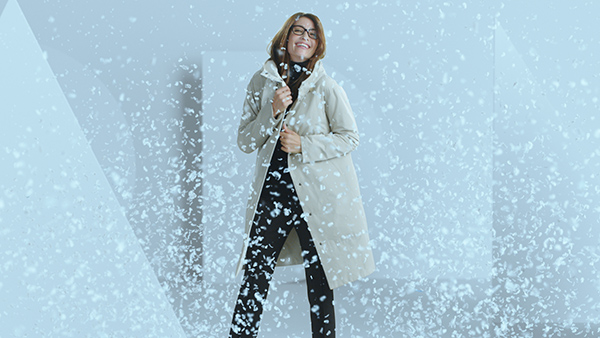 Jon said, "Overall we worked closely with the DoClasse team to understand what grabs the attention and interest for their Japanese market. With each creative decision on colour, dance movement, music and so on, we had to take into consideration how this would be received to that local audience. www.methodstudios.com