Ziva VFX 1.5 Makes Secondary Creature FX Fast and Lively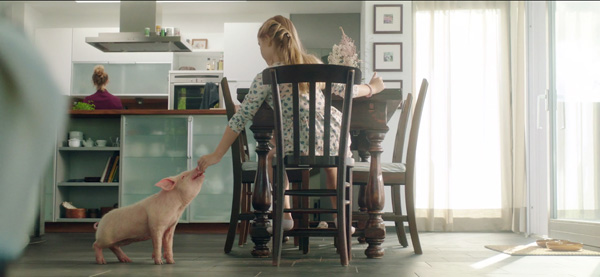 Ziva VFX 1.5 character creation software is now updated to make creating secondary dynamics faster and more memory efficient. Secondary dynamics are one of the most challenging aspects of creature FX, but produce more lifelike results. Using new algorithms in the software, artists will be able to use Ziva to create characters that bend, jiggle and stretch in ways that match viewers' natural expectations when watching films, TV or virtual productions.
In the past, highly dynamic characters required long series of very short time steps, only subframes within an animation sequence, that take more time to generate in order to achieve believable looks. Ziva VFX 1.5's new dynamics speed up the process. The difference will be more apparent on creatures with a lot of fat or body mass, but the detailed physics of muscles firing and soft tissues jiggling helps 3D humans or creatures in general look more natural when animated.
"The lengths you can go to in the pursuit of quality in characters comes down to time," said James Jacobs, co-CEO of Ziva Dynamics. "If you are stuck under a strict production schedule, you don't always have the hours needed to achieve ultra-realistic results. Ziva VFX 1.5 is an efficient way to attach secondary dynamics to an asset, so artists can enhance the level of realism even within the short timelines of a television or advertising project."
Artists can access the new algorithms through a drop-down menu to determine how damped – held back or delayed - the dynamics will be. Each setting is tweakable and applicable to pre-existing creatures, which will show an immediate improvement after a simple re-simulation.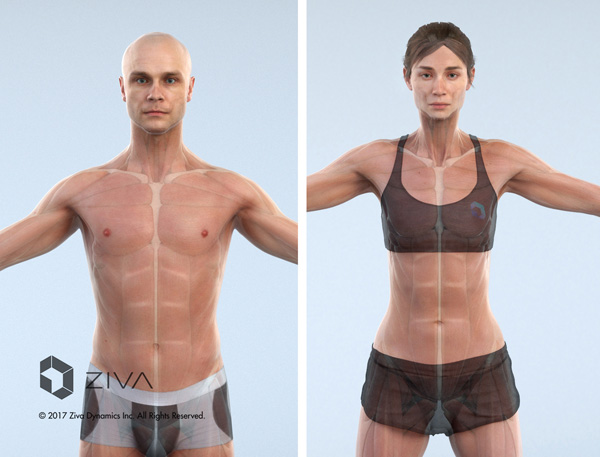 Ziva VFX 1.5 is the latest release in Ziva Dynamics' alternating development cycle, which begins with a major feature release (1.4) followed by an optimisation release that takes measures to prevent the updates from slowing production performance, so character artists can maintain or improve their efficiency.
Ziva software, in use at studios including Sony Imageworks, Pixomondo and Mr X, applies its own method to character creation, combining real-world physics effects with the creation of soft-tissue materials like muscles, fat and skin. Artists can use the software's ability to imitate the basic, natural properties of materials and surfaces, to produce CG characters that move, flex and jiggle as they would in real life and save time-consuming steps during rigging.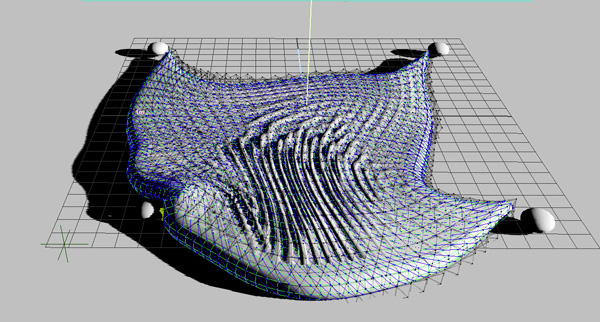 The release of Ziva VFX 1.5 follows the use of Ziva in new creature work for feature films from DNEG on Venom and Scanline VFX for The Meg, and also commercial and short-form productions with smaller budgets. Recent examples are Mackevision's PETA pig, FABLEfx's horse and Ghost VFX's dinosaur.
Janak Thakker, co-founder & senior animation supervisor at FABLEfx said, "We tried to make a physics solver ourselves, but never had the manpower to see it through. What we discovered in Ziva is software that anybody can adapt and implement into their pipeline." zivadynamics.com