Elara Captures Clients' Visions with Cospective's Interactive Reviews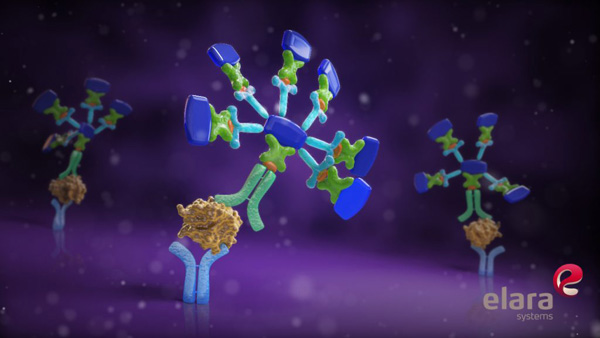 Elara Systems produces 3D animation, virtual reality experiences and immersive interactive tools for clients in the scientific and technical industries including engineering, medicine and electronics. Based in northern California, the agency started in 2000 with a vision to change how such companies use creative media.
Since then, Elara Systems has established itself as a company skilled in 3D animations in a wide array of fields, bringing human organs, viruses, medical tools and industrial machines to life, or illustrating interactive training exercises. Their team has attracted clients including General Electric, Philips, GlaxoSmithKline and Siemens, and produces content used for teaching, training, marketing and sales.
Corey Adams, project manager for Elara Systems said, "Our founders, Bob Dyce and Cameron Grant, have a passion for detailed accuracy that puts us in a leading position in the medical device, pharmaceutical and industrial animation markets." In recent years, the company has expanded widely into virtual and augmented reality, delivering immersive content for trade shows, the medical industry and other applications.
Cloud-based Visualisation
Like all media companies with international clients, reviewing works in progress requires special consideration. Whatever the company produces is visual in nature and must be seen in intricate detail by clients. Until web-based approaches became available, remote client reviews have caused delays and been a source of misunderstandings.
For some years, Elara Systems has been using Cospective's review tool Frankie to stay in sync with remote clients. Frankie is cloud-based and designed to produce the kind of visual feedback and notes artists can use to understand and work more efficiently toward client expectations, even if they are half a world away.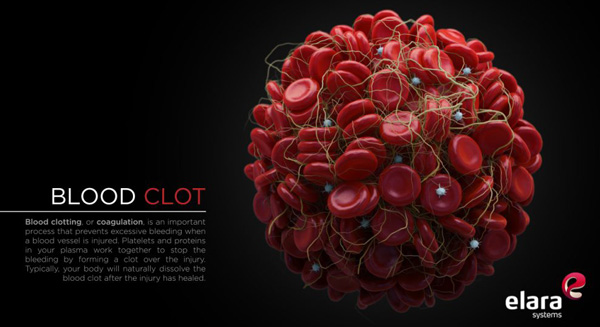 "Frankie is a very useful tool for Elara Systems because it allows us to view visual materials interactively with clients in real time. Being able to have a collaborative relationship with the client is critical for our processes," Corey said. "Frankie allows us to accurately capture client feedback, concerns, goals and ideas, and remains the central hub of that collaboration until delivery."
Sessions
From the initial client meetings for each project, when working through reference materials or scripts, Elara Systems will launch a Frankie session to discuss the goals and planned work ahead. Each step along the way, from storyboarding to animatics and final delivery, can all be reviewed through Frankie.
Users subscribe monthly to Frankie, at different levels of functionality and various upload and storage capacities. The video files for review, the session recordings and all data are hosted in Amazon S3 object storage. It is encrypted at rest, according to Amazon's own security, and transferred encrypted via https. After the review is complete Cospective's servers will produce a PDF that contains all the notes and drawings created during the review, which is then uploaded and made available to the user via a URL. The review files remain in place on the servers to allow users to re-open earlier reviews. All of the session material can be custom branded.

"The sessions give us the ability to run through their content and take notes that everyone can see in real time," said Corey. "Working without a visual review tool is similar to a music producer trying to edit a song without being able to listen to it." A visual tool like Frankie can also help bridge language gaps, allowing clients to draw right on top of an image, highlight areas of interest and leave actionable notes. "You don't necessarily need to type in comments because you can draw and mark up the boards and the animation in such a way that makes having the same linguistic skills unecessary," he noted.
Inside Frankie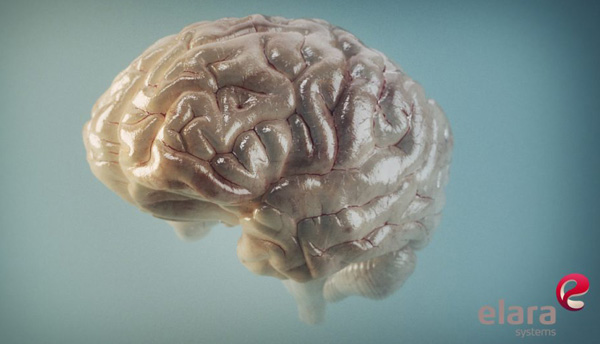 If Elara's clients are encountering Frankie for the first time during their review sessions, it may take a few minutes to get used to the interface and real-time nature of the software. But most learn how to take advantage of the experience pretty quickly. They understand the impact that the tool has on their ability to communicate, and the advantage of reviewing material together with the artists.
The PRO version of Frankie includes an 'Original file download' function, which means that guests can download files that the host company uploads. This is often useful because the images that the user sees in Frankie is not the original file - review materials are re-encoded to optimise the video for all web browsers.
Elara Systems especially likes the Presentation mode in Frankie PRO, which is not interactive and therefore works well at the pitching and storyboarding stage. It allows them full control over delivering storyboards and pitching ideas at the right pace - the participants can see the review in real time, but are unable to interact with it.
They also find the PDF summaries to be extremely helpful, especially for cases in which they leave a session open for some days for a client's employees to enter comments. Once their feedback is complete, Elara can print out copies and distribute them to the team so that everyone has an overview and record of everything that has been sent, frame by frame and shot by shot. Summarising and distributing the communications to this level of detail is critical for their projects.
New Formats
After nearly 20 years as a company, Elara Systems continues evolving and expanding. Virtual reality, in particular, represents a lot of potential for some of the industries they work in and is expected to expand in scope and applications in the coming years.

"So far, we've found our clients to be receptive to new techniques and mediums for visualising the stories they want us to tell. The challenges we face in convincing clients to adopt a new format relate mainly to budget, since some new techniques are expensive, but also to our ability to give the client a clear picture of how their finished product will look. While we can find ways internally to accommodate client's budgets, Frankie makes it easier to visualise works in progress for clients," said Corey
Even in the case of a newer format like VR, creating a review session with 360 videos in Frankie helps clients get an accurate sense of what the user experience will be like before they have a chance to put on a VR headset.
Throughout their evolution, as long as they are working in visual media, Frankie's platform will help them align their work with clients' intentions, control the progress of projects and keep focussed on results. Corey said, "It means we are supplying clients with the best product possible, and in the meantime capturing their business goals and iterating on them." cospective.com