Ziva VFX 1.6 Automates Creature-to-Mesh Anatomy Transfers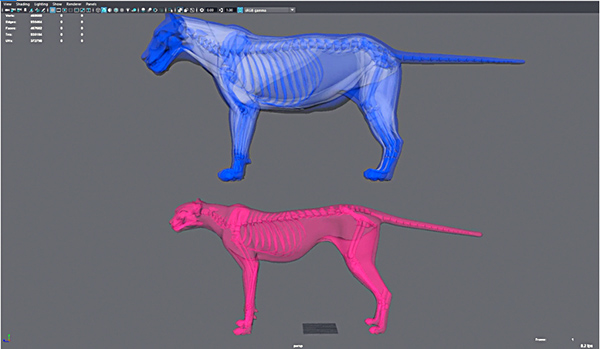 Ziva VFX 1.6 Anatomt Transfer
Ziva Dynamics' Ziva VFX 1.6 software for character and creature artists adds anatomy transfer functionality for creating realistic characters. Artists can use Anatomy Transfer to take all of the anatomical characteristics of one character and automatically fit them to the mesh of another without starting from scratch each time they need to develop a new character or creature.
Anatomy development for new meshes is one of the most time-intensive stages of the character pipeline. Transfer functionality means a studio can scale projects to a greater extent than has been possible until now. Instead of waiting days or weeks for new work from modellers and riggers, characters artists can begin right away by using the anatomy of one creature to generate another. Transferred rigs require little or no remodelling and come with access to all of Ziva physics, producing characters that move, flex and jiggle just as they would in real life.

The transfer process starts with a creature that has been simulated with Ziva VFX to use as a source, and the external skin mesh of a target creature with similar topology. Artists run two functions, a proprietary bone-warp and spatial-warp, that automatically reshape the bones, joints and muscles to accommoddate the build of the second creature. Then a load function automatically transfers the simulation properties to the new rig, including attachments, fibres, materials and so on. The result is a new creature that is ready for simulation.
For example, Sony Pictures Imageworks' Megalodon was simulated with Ziva for the film 'The Meg' and was then used as the source creature to generate the hundreds of other sharks in the film using these new anatomy transfer tools. For continuity across the scenes, each one had to show the same level of realism as the hero character.
Users who want to get started using Ziva have their own quadruped source creatures called Zeke the Lion, an asset built into the Ziva VFX 1.6 software package, and Lila, a cheetah. Both will help artists practice the anatomy transfer process.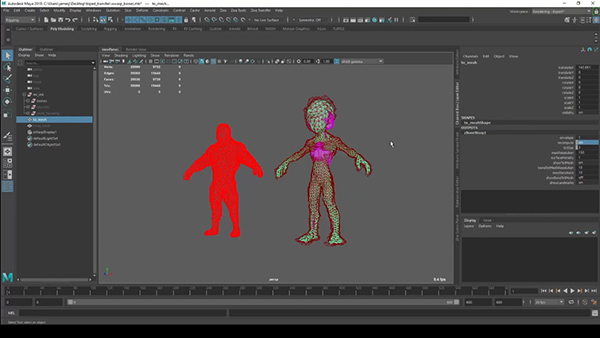 Ziva VFX 1.6 Bone Warper
Zeke has undergone many iterations and revisions during the past two years and is now a complete asset with over 132 individual muscle tissues and an optimised fat/skin layer with approximately 880,000 collision points, optimised for creature effects. Of feature film quality, it has already been used to simulate quadruped characters in major productions. Other Ziva virtual characters and creatures can be purchased as well – two humans and an untextured horse.
The characters are delivered as poseable Maya-compatible assets. Using Ziva's posing plug-in for Maya, animators and artists adjust the muscular and biophysical parameters, including the frequency of dynamics, inertial mass or liveliness and muscle flexing, which adapts them to suit a huge variety of compositions, shots and shapes.
Along with the free assets, Ziva VFX 1.6 includes another speed optimisation that Ziva Dynamics says runs 15 to 20 percent faster than the previous version. Over the past year, improved algorithms have been developed and the time-consuming fascia simulation pass was replaced. Consequently, Ziva simulations are now over 300 percent faster than they were a year ago.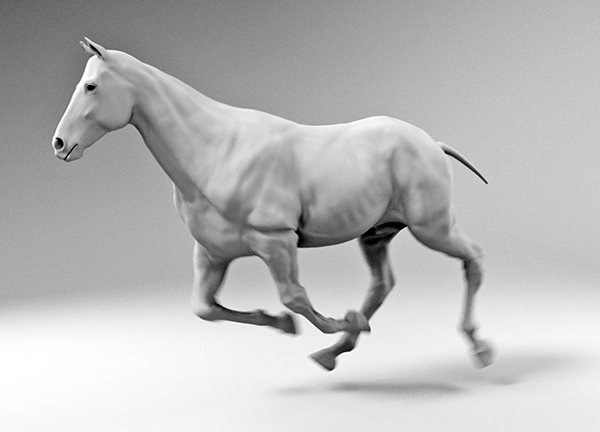 Replacing the facsia layer was achieved through new parameters that allow fat and skin passes, which are tissues, to produce the dynamic effects associated with fascia, which is a cloth effect. While fascia-like layers are still necessary in creature builds, Ziva removed the need to simulate them as a cloth by making the fascia part of the skin/fat layer. It results in an all-in-one effect and is faster to simulate.
Ziva VFX 1.6 is available now as an Autodesk Maya plugin for Windows and Linux users. To see the updates in action, see the Ziva Resource Library or Ziva's Vimeo page. www.zivadynamics.com