Foundry Flix 6.2 Integrates Storyboard Pro for Pre-Production Teams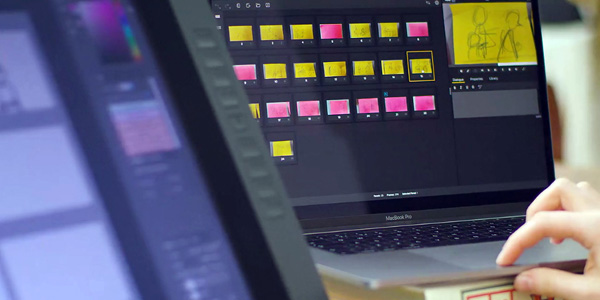 The new 6.2 release of Foundry Flix, a collaboration application for teams involved in story development for animation, VFX and gaming pre-production, includes a new software integration with Toon Boom Storyboard Pro.
Following an integration with Avid Media Composer earlier in July, this release supports Storyboard Pro artists and productions with a more direct workflow. 6.2 also supports collaboration, visibility and flexibility - the foundations of Flix software – across large and small teams with Panel Comments and Smart Panel Reuse, and better Premiere Pro automation.
Flix centralises iterative story development and supports collaboration between departments and locations. Through its links with commonly used applications, artists can keep their existing workflows and use Flix to stay in contact with their colleagues during production, and avoid spending excessive time and effort on revisions. It tracks revisions and changes and shows which areas need attention so that the team focusses on the relevant details.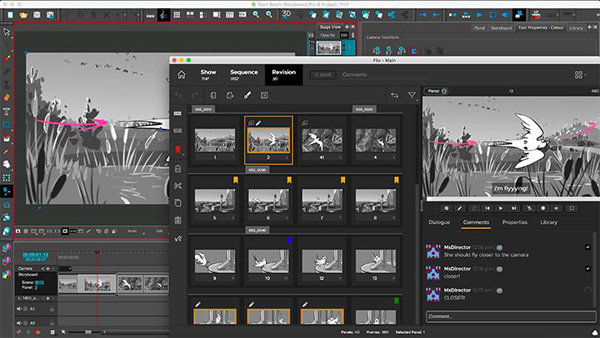 Storyboard Pro integration
The new software integration in Flix 6.2 means that boards created in Storyboard Pro are now a part of the Flix system, and that Storyboard Pro users can access all Flix functionality - file management, editorial round-tripping and collaboration. Artists can import a sequence into Flix as a new sequence revision, visible to others in the production. As a result, camera moves and working with overscans between Storyboard Pro and editorial are now directly shared processs that both production and editors can control.
Pre-existing Flix integrations are Adobe Photoshop and Premiere Pro, Apple Final Cut Pro and Media Composer. More integrations are planned for future releases.
Two other updates in 6.2 save time. Panel Comments allows users to write feedback, thoughts and notes on individual boards in a sequence. Whenever comments are written on a panel they will be flagged, so artists can see at a glance which boards require attention instead of having to look for them.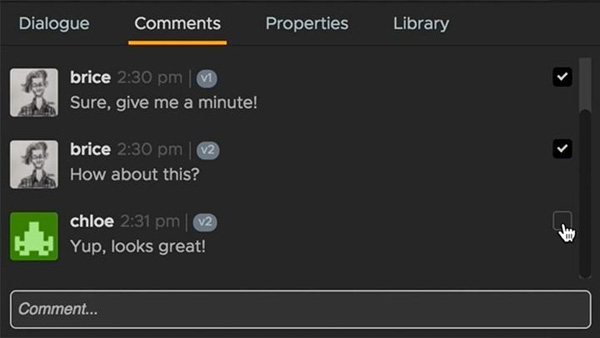 Panel comments
Smart Panel Reuse takes advantage of Flix' ability to handle naming, versioning, storing and organising the files users create. Flix now knows whether a specific file has ever been imported in the past, and will only process the ones it sees for the first time. It will reuse an existing panel instead of creating a new one. Artists working offline will have more flexibility and a more efficient workflow because unchanged panels will be reused instead of re-imported into Flix. www.foundry.com