AXYZ anima v4 Introduces 4D People and Crowds to Visualisations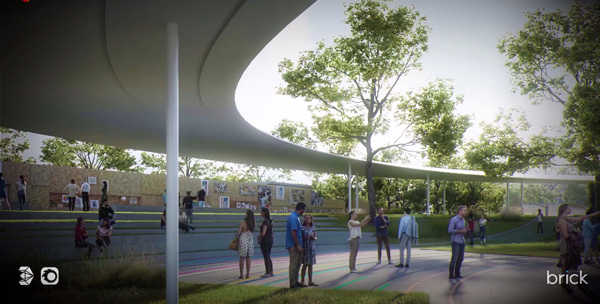 anima is a stand alone character animation and crowd simulation application developed for architects and designers who need to quickly create 3D character animations to make architectural and similar types of visualisations look and feel more realistic and attractive. Its developers AXYZ have released version 4 with two new, extremely realistic animated character types, and a connectivity plug-in for Maya.
anima includes motion editing tools and content that help make 3D character animation, normally a specialised, labour-intensive skill, easier and more affordable for a wider group of creative and technical artists.
anima comes bundled with a library of 24 rigged characters plus 16 posed static characters and 73 loopable motion captured animations. Each of the actors has a folder of textures, static meshes and materials and is made from geometry, a diffuse map and a normal map.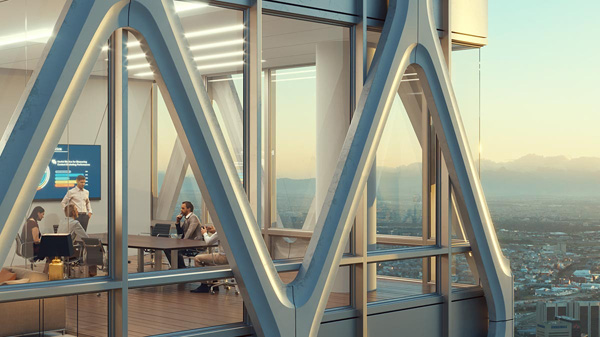 anima Mechanics
All models have a huge number of texture and colour variations, and the rigged characters have a locomotion engine that allows them to walk, stand, take the stairs, get on and off escalators or talk with friends in walking, standing or sitting positions. Artists use the motion editing tools to create animated characters that ride or step on and off escalators and moving walkways and climb stairs realistically. The tools give teams options to take on a bigger variety of animation-intensive projects.
While not a plug-in that relies on a host application – you can use anima on its own, populating scenes from the bundled library – however, it has a set of Connectivity Plugins to import animated humans created in Autodesk 3ds Max, Maxon Cinema 4D and Unreal Engine, and to render scenes and simulations using these models. One of the main updates to anima version 4 in a new Connectivity Plugin for Maya. On import, the plugins are designed to handle quantities of 3D characters by optimising memory usage, and allow the use of many different external renderers like V-Ray, Corona, Maxwell, F-Storm, Redshift, Arnold, Mental Ray, Octane and so on.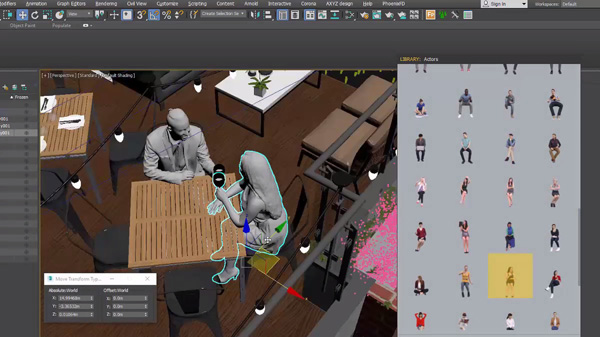 As a result, users are not limited to the bundled content. With the editing tools users can import and use 3rd party rigged characters and animate them either with AXYZ motion capture data files or any 3rd party mocap data. AXYZ's brand of Metropoly human characters and most custom models can be imported in the FBX format and adjusted for pose and colour in anima. You can also purchase models in the anima format (.y files) and import them automatically, or manually by copying them or dragging them to the viewport.
New Actors
In Anima 4, two new kinds of characters have been developed - Ambient 3D People that improve on the effectiveness of the posed characters, and 4D Digital Humans that combine advantages of posed and rigged actors using a new, optimised animation system. The 4D Digital Humans look real enough to be used the foregrounds of scenes.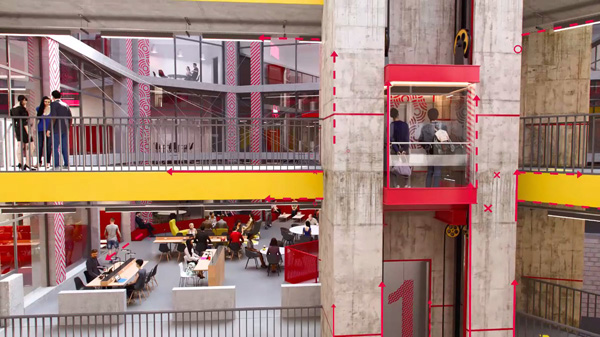 anima's ready-posed characters look photoreal because of the 3D scanning techniques used to create them, but they are completely static. The new Ambient 3D people preserve the scan quality and also include a new automatic rigging system for stylised moves, designed as idle animations such as looking at scenery or at each other, breathing and minor arm and leg movements.
At the release of anima 4, a limited number of Ambient 3D people are included in the library but over time, each of the existing posed static characters will be replaced with an Ambient 3D version. Their improved realism means they can be used closer to camera than static models, for instance, in the mid-grounds of scenes. All anima characters, including these new types, are added to scenes from a Drag & Drop panel.
Time Element
The 4D Digital Humans are especially interesting, not only because they include clothing deformation and facial expressions that make them seem quite real, but also because of a new animation system that uses an efficient compression codec for their motion capture and animation data.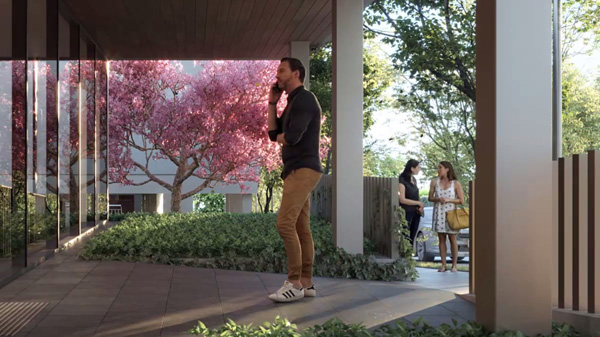 Photogrammetry is used to capture spatial and colour information for each model – similar to the start point for posed models, but because the new motion capture workflow adds a time element it also increases the amount of data to capture and store – which is why the new codec was developed. For example, 800 frames of animation for a character takes up about 2GB of storage space. When compressed it takes up about 40 to 100MB, which means a typical anima motion file is only about 100 to 200MB.
Also, you can take advantage of multi-core CPUs when streaming 4D Digital Humans to achieve fairly high frame rates, especially in the Unreal Engine. The current length of the animations is enough for continuous shots of about 20 seconds. You can move the camera around the scene in real time while the main simulation runs and the Ambient actors perform. Like all characters they can be sent to Cinema 4D or 3ds Max for high resolution rendering.
To use these new character types well, learning how to set up the cameras and use camera effects, and knowing the limitations of each type, results in a better composition. AYZ suggests placing the rigged characters in the backgrounds, the Ambient 3D Humans in the mid-ground areas and the 4D Digital Humans close up. Then you can use the camera effects like depth of field to manage other imperfections.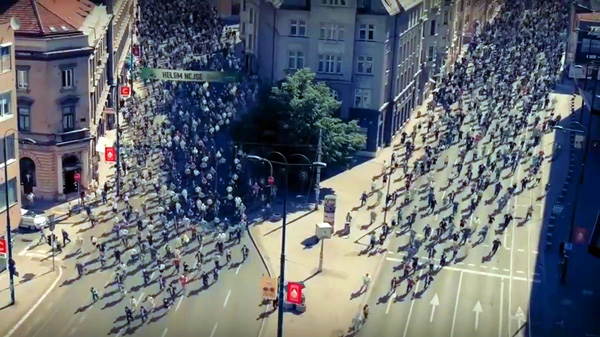 Workflow
Visualisations can be populated either using anima's library characters, or bringing photoreal 3D people directly from 3ds Max, Cinema 4D or Unreal Engine through the anima Drag & Drop panel.
The crowd simulation workflow is started by defining walking surfaces, obstacles and collision geometry for the simulation directly in 3ds Max or Cinema 4D and sending them to anima, while you work on and refine the project animations. For nearly any scene topology, you can add animated crowd characters that walk, run and stand on nearly any surface by using adaptive placement, area and walkway tools. By defining an area, the actors will be projected onto the background geometry. Once the simulation is started, the animations adapt automatically to the terrain for subtle integration.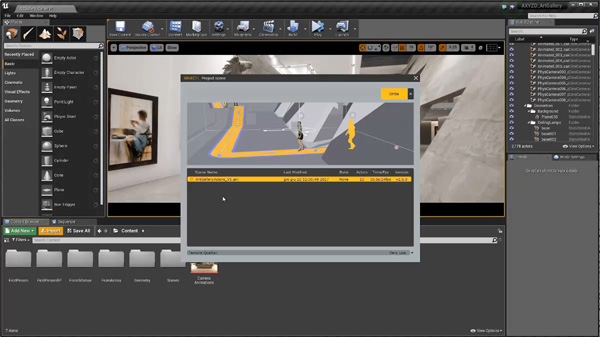 Through a two-way live link, the anima alive function automatically keeps projects, geometry and cameras synchronised with 3ds Max and Cinema 4D, making the simulation workflow quicker with continuous control over the crowd simulation and character placement. Cameras can be static or animated and, because of the live link, all the modifications made to the cameras in the 3D application will be directly sent to anima.
Finally, anima will convert and optimise rigged, ready-posed or third party 3D people models to output realistic images or animations using whichever renderer you choose. secure.axyz-design.com