Faceware Updates Analyzer & Retargeter, Adds Free Learning Edition
At the Game Developers Conference 2016 in San Francisco, 16 to 18 March, Faceware Technologies is showing a series of major upgrades across all of its markerless 3D facial motion capture hardware and software. They are also adding a free Personal Learning Edition, new rental pricing, localization, new workflow functionality and new hardware. Recently Faceware's systems have been used on major games and films including 'The Witcher 3', NBA2K16, 'Call of Duty: Advanced Warfare', 'Destiny', 'The Walk' and others.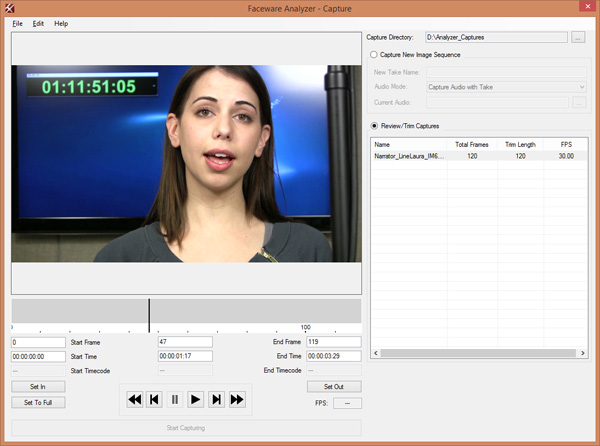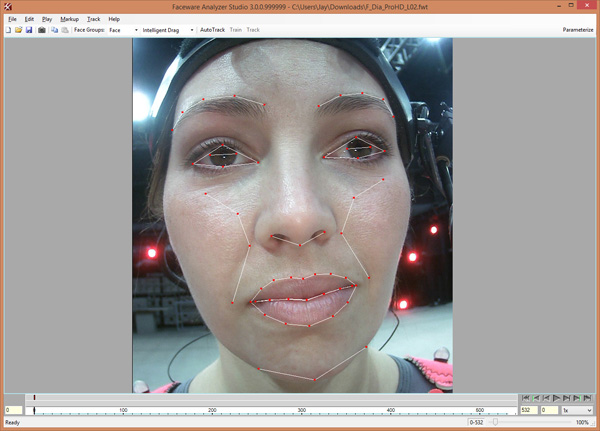 Analyzer is Faceware's markerless facial motion tracking software. Using facial recognition techniques based on the key features common to all faces, Analyzer tracks an actor's face and creates robust facial motion capture data with a simple workflow. It converts video of a facial performance into facial motion files for use in Faceware's companion software, Retargeter.
To make the new Analyzer 3.0 useful for artists in different countries, Faceware has localized the application into nine languages apart from English - Japanese, Simplified Chinese, Korean, French, German, Castilian Spanish, Russian, Polish and Arabic. Analyzer will now also support timecode, editing of in-out points of any new video, and the ability to capture live video directly into Analyzer's conversion workflow using the headcam hardware systems Faceware manufactures. All of these new functions will be available in both Analyzer 3.0 Studio and Studio Plus versions.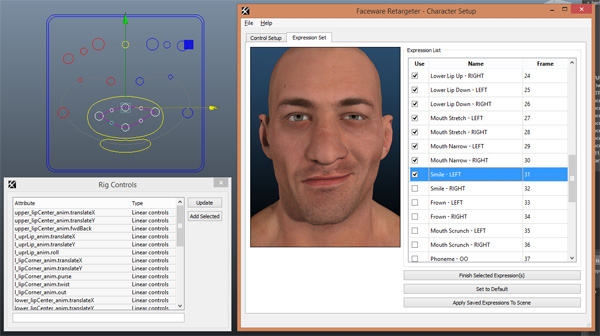 Faceware's Retargeter software maps facial motion capture data from Analyzer onto a facial rig through a plug-in for Autodesk Maya, 3ds Max and MotionBuilder, and uses a combination of facial poses and movement data to give the control and flexibility needed for creating convincing facial animation. Like Analyzer, Retargeter 5.0 has been localized into same nine additional languages and supports timecode. Other changes include an updated shared pose library workflow and general speed improvements. All of the new functionality will be available in both Studio and Studio Plus versions of Retargeter 5.0.
The Pro HD Tripod Camera system is the first non-headcam hardware system from Faceware. It allows actors to perform naturally in front of an ordinary, prosumer camera on a tripod, serving as an alternative for commercial productions that prefer not to use a headcam. For example, voice-over studios can use the system to sync facial capture with their existing audio workflows. Sold as a turnkey system, the Pro Tripod Camera set-up includes a HD camera, lights, tripod and video converters.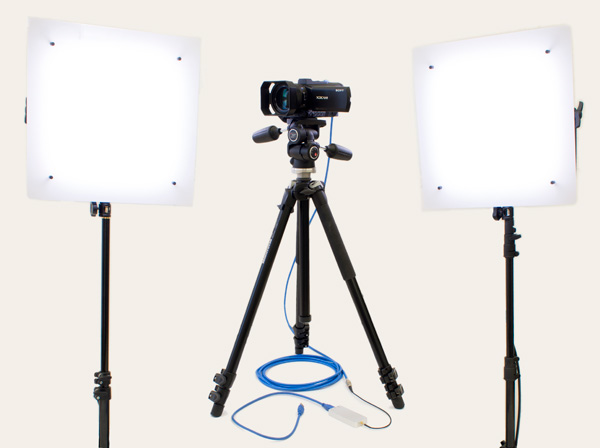 The Pro Tripod Camera system will be available as a standalone product as well as bundled with Faceware's software to form complete facial motion capture systems for professional applications.
The new GoPro Desktop system is also a complete turnkey system comprising all hardware necessary for facial motion capture, including lighting, plus the video converters required to move the video directly into the Faceware Live or Faceware Analyzer software. Designed for use at an artist's desk, it also makes a suitable indie, entry-level system. Like the tripod system, the GoPro system will be available as standalone as well as bundled with Faceware software, creating a complete facial mocap system for indie productions.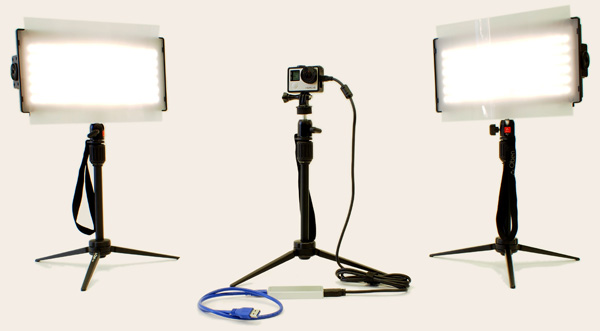 The new Personal Learning Edition or PLE has been designed for individual content creators and other users interested in adopting Faceware's systems to learn or improve their facial mocap and animation skills. The PLE is a free license of Analyzer 3.0 and Retargeter 5.0 for individual, non-commercial use, including research. The PLE includes all of the functionality of the Studio versions of Analyzer 3.0 and Retargeter 5.0 and will be kept on feature parity with the latest software updates. For universities and schools, Analyzer 3.0 and Retargeter 5.0 will still be available in lab and classroom licenses for adoption into relevant curriculums.
Also, commercial studios with projects on relatively tight schedules can now rent Faceware's entire real-time and creative suite software in 30-day increments with new Software Rental Licenses. www.facewaretech.com