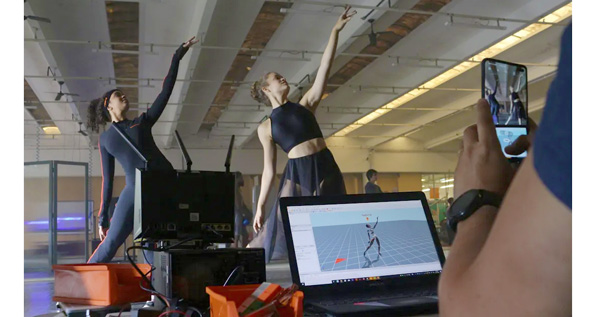 Xsens MotionCloud platform is a new service that connects the Xsens user-base with cloud computing, opening up rapid cloud-based processing and automatic Xsens MVN reporting. It also gives Xsens' tools a more affordable price model, giving a wider range of studios and research facilities access to Xsens inertial motion capture.

MotionCloud was developed to make it possible for MVN users to run motion capture projects in multiple locations simultaneously, around the world. For example, a creative studio shooting mocap sessions in London can process its data at high speeds using MotionCloud, and immediately share that same data through a cloud repository with animators in LA to drive the movements of realistic, CG characters.
Motion Capture Anywhere
Rob Löring, Xsens Business Director 3D Body Motion, told Digital Media World about Motion Cloud. "This is not a generic cloud solution for data storage, but a specialist platform designed for creatives and researchers seeking accurate, comprehensive, easy-to-use motion capture data and reporting. MotionCloud gives MVN users more control and freedom.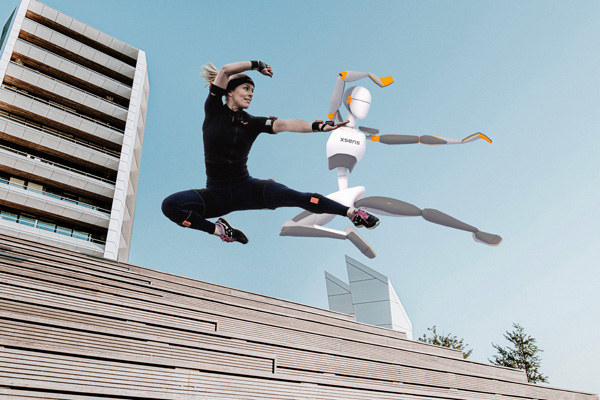 "Remote studios have gained a huge amount of momentum, both leading up to and since 2020. Through MotionCloud, not only can dispersed teams have access to their motion capture data remotely from anywhere, but the data is processed and readily available for use in the cloud. Someone with an Xsens suit at home or in any location can capture different body movements and make them instantly available to an animator, researcher or studio in any other location.
"It's also now possible to track large groups of people at once for live events and process the data in the cloud. Batch cloud processing frees up time and minimises the need for local computing power for heavy processing."
Cloud Processing
Rob described how MotionCloud works for users. From a recording session, Xsens' HD reprocessing engine takes the uploaded motion capture data and processes it into a useable, high-quality format. Before MotionCloud, this processing would have to be done on hardware that users have in their own facilities, and therefore limited their capabilities.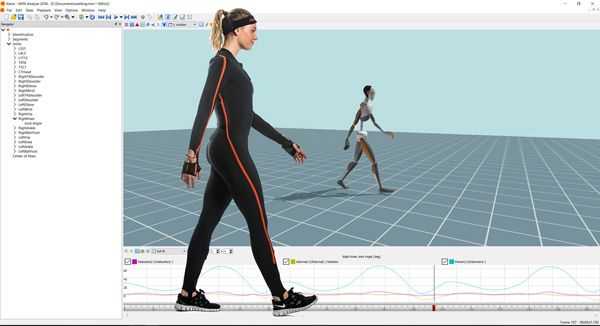 Those limitations are epecially significant for organisations using Xsens for research, for example, studying athletes' biomechanics. MotionCloud makes extremely fast data analysis available at much greater speeds than individual computers, which can upgrade researchers' processing capabilities and options for collaboration.
"You can also select parts of your HD reprocessed data in MotionCloud and download it in a desired format," Rob said. "The BHV and FBX Exporters in MotionCloud deliver the standardised file formats for all motion capture data, incluing data that will be used in the Unreal Engine, for instance. The amount of downloaded data can be adjusted within your monthly subscription."
Automatic Reporting
Rob also described how automatic Xsens MVN reporting works. "When full-body motion capture is used for analysing human motion in sport and health applications, it is important to not only provide the data, but also interpret it into reports," he said. "Xsens MVN performs this reporting automatically.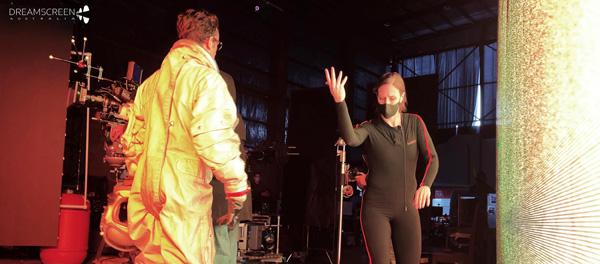 "After the motion is recorded and processed in the reprocessing engine, it is organised and presented in a standard, readable report. Certain movements are interpeted in the report without further input from the user. For instance, if the subject turns or jumps, MotionCloud automatically understands and presents it correctly."
Custom Subscriptions to Control Costs
Xsens' new pricing model lowers the barrier to entry for indie studios. Instead of putting independent productions or studios at a disadvantage with a flat rate for all services, affordable bundles are now available with variations in hardware and software access. This approach opens the market to smaller studios that want access to high quality data.
A separate tiered system of prices have been set up for Xsens' hardware, software and MotionCloud, so that users can customise their overall package to their own individual requirements. For example, in the same package, users could increase their MotionCloud processing capabilities while opting for the new mid-priced versions of MVN software and hardware. Access to basic MotionCloud services is free, with increased processing and features available on a subscription basis.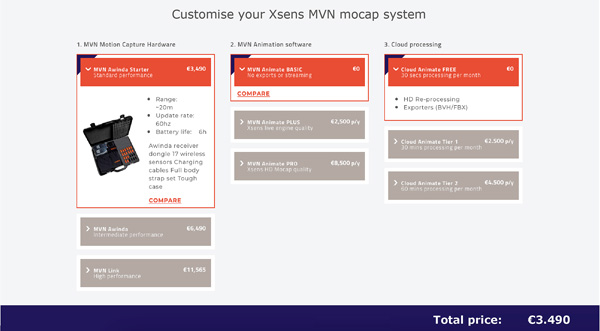 To help users navigate through all the available options Xsens have built a recommendation and configuration tool (above) for both MVN Animate and MVN Analyse.
"This flexibility can be beneficial to project-based companies who can opt for a monthly MotionCloud subscription when they have a project running and stop their subscription when the project is finished. Also, for studios and researchers that already use Xsens' systems as a regular part of their business, MotionCloud improves connectivity and processing power beyond the levels that were previously available.
"Until the launch of MotionCloud, the cost of using Xsens required a yearly or lifetime subscription to either the MVN Animate or Analyze software. A yearly cost was around €9,500 with a further €7,000 or €11,000 for the suits and hardware - a full system price (hardware plus software) would start at €12,000 and now you can have the same high-quality data for around €6,000. A life subscription to the software was €22,500. www.xsens.com