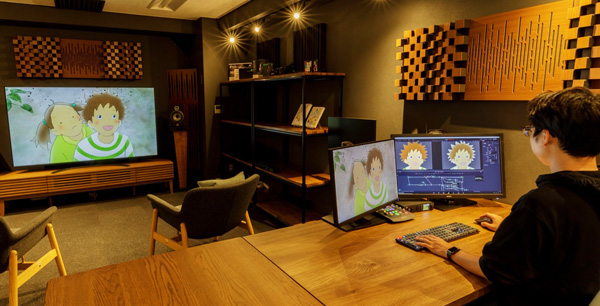 A new animated series titled 'Aoi Hane Mistuketa' (Finding a Blue Feather), available on various Japanese streaming services and globally through YouTube, consists of six five-minute episodes. The animation was created digitally in a style that preserves the original watercolour painted look of the book the series is based on.
Its creator is Hideo Uda, who is not only a CEO of the animation production company Noovo, but also the writer of the book and the executive producer of the anime series.
Digital Watercolour
The production was granted a MegaGrant by Epic Games to help get the project underway. In conjunction with Epic's Unreal Engine, the production team used DaVinci Resolve Studio for editing and the Fusion page to create background images. "Having produced a picture book and owning its IP meant that we could be more aggressive if we made it into animation, so I had already planned to make an anime version. I was keen to try something new by bringing the look of the picture book directly into the animation," said Hideo.
Noovo specializes in full digital anime production. While the majority of the anime industry still use analogue production techniques, hand drawing on paper, Noovo decided to take advantage of digital animation for a more efficient workflow. For this anime series, they used Unreal Engine for animation and DaVinci Resolve for the post stages, which allowed them to keep production going with a small group of artists.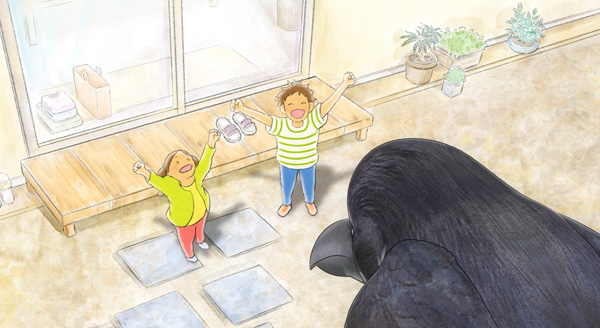 Noovo's digital anime production facility, named Animator Space Tokyo, supplies consultation and training for digital anime productions, as well as rental services for facility space. It is jointly managed by LITTLEBIT Inc, a systems administrator of the facility.
Nao Omachi of LITTLEBIT said, "We are in charge of system management and act as a liaison with manufacturers of the products we have installed in the facility. In the edit suite, DaVinci Resolve Studio is installed and supported by UltraStudio 4K Mini for monitor output."
Anime in Motion
In anime production, compositors animate the frames based on a time sheet, or table of instructions. The compositors decide when to use which frame, following the instructions set out in the time sheet.
"In order to use Fusion to animate the project, we needed to import the time sheet and convert the frames to keyframes using the Time Stretcher tool in Fusion. To do that, my first step was to write a script that allows Fusion to read the time sheet," Nao Omachi said.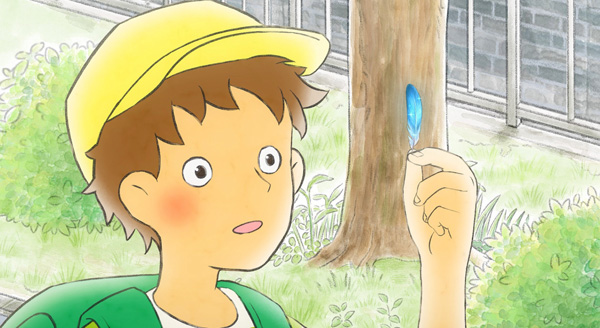 Masao Shimizu, compositor of the series, then applied various effects to stylise characters to more closely resemble the original picture book, and composited the characters into the backgrounds using Fusion, adding camera movement if needed.
He said, "The advantage of DaVinci Resolve is that it allows me to see what I've composited in the Fusion page as an edited sequence in the Edit page, right away. Traditionally, compositing and editing are totally separated processes, so if I wanted to check how my composites look in a sequence, I would have to ask an editor to export a movie file.
"Also, whenever I'm working with other compositors, I have to ask them to send me their projects to check their work. In contrast, DaVinci Resolve allows me to access material that other artists are work on using Resolve's collaboration workflow, so it is easier to balance out shots that fall close to each other in the timeline.
Editing and Compositing in One Tool
Masao was an editor as well as a compositor for this project and finds it very useful to be able to use DaVinci Resolve for editing and compositing in the same software, with no import/export or interruptions to the workflow. "It is easier for one person to do both editing and compositing in a project like this. Even though we also have a dedicated film editor, he and I can share the same project."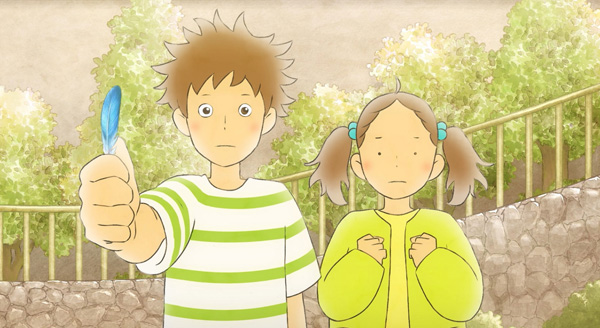 The DaVinci Resolve Studio collaboration workflow played an important role for this project. Nao Omachi said, "As Masao mainly worked from home, I set up a project server in the studio that was accessible via VPN. Consequently, there is no need for him to bring a project or data when he comes to check rushes or preview the cut. Keeping his DaVinci Resolve on collaboration mode with the one in the edit suite made these tasks very convenient."
Collaboration Workflows
"At one point, he fell behind schedule, so I helped a bit with his compositing work, as I was the one who had taught him the software. I worked from home as well using the collaboration workflow. as we shared the same project I could let Masao check my composite. It was also handy to share effects by copying nodes onto a memo pad as text data and then pasting it into Fusion's node editor."
Collaboration workflows connected to the render farm as well. While Nao started up a machine in the studio in remote rendering mode, Masao remotely passed shots to it for rendering. That way, he could work on other shots while a different machine handled the renders.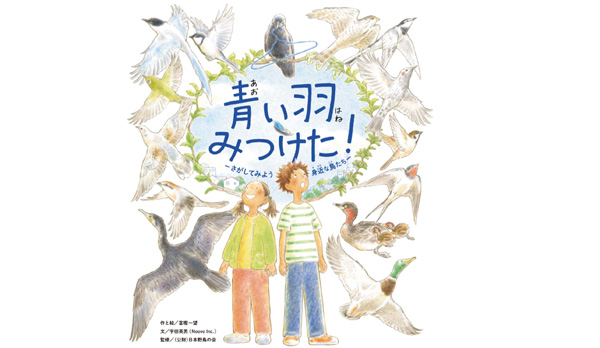 "The collaboration workflow allowed us to follow what the others were doing, even though we worked remotely," said Masao. "For example, I could see how much rendering had been done on the other machine from my own machine. Also, because our chief director Takahiro Kawagoshi was also using DaVinci Resolve, he could check my composites remotely using the collaboration workflow.
Opening the Black Box
"Usually, a compositor's work is like a black box to directors and producers. They cannot see what is going on in the same way that I do. DaVinci Resolve, however, even allowed the director to finetune the composite directly in the same project."
Takahiro Kawagoshi remarked, "I have been using DaVinci Resolve from version 12.5, but it is not yet so common to use the software for anime production. Using Resolve to share the project was very successful and the composites from Fusion linked precisely to the timeline in the Edit page. I would also recommend young anime creators to try Resolve's free version. Since compositing and editing can be done within the same software, it has various advantages for creators who make anime alone or with a small group of people." www.blackmagicdesign.com