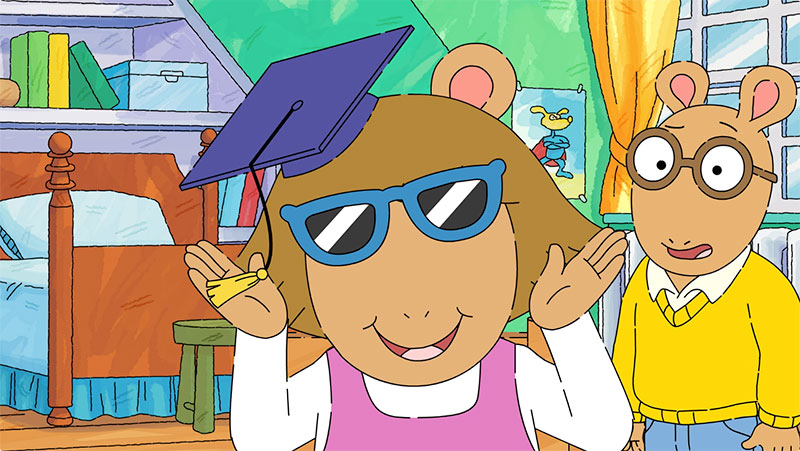 The PBS series 'Arthur', the longest-running animated children's television series in history, has aired its last broadcast episode via PBS/GBH Boston on 21 February 2022, after 25 years and more than 250 episodes.
Every child's favourite aardvark, Arthur first came to life in the 'Arthur Adventure' book series, written and illustrated by Marc Brown. GBH Boston, the public broadcasting TV station licensed to Boston, began producing the series in 1994 with animation company Cinar in Montreal, now WildBrain. The first episode was aired in 1996. During its 25-season run, the show has broadcast more than 250 half-hour episodes.
The series is known for its straight, honest handling of contemporary family life and friendship for its target audience of 4 to 7-year-olds. It encourages children to read, and better understand their relationships with family and friends by explaining that people have different personalities and interests. It also engages with quite serious issues that families face, ranging from asthma and cancer, to dyslexia and autism, as well as social justice conflicts such as racism.

Arthur lives in the fictional town of Elwood City. He is a Year 3 student at the local school and lives with a family including two parents who work from home, his two younger sisters and his dog Pal. Arthur also has several friends who come from diverse ethnic and socioeconomic backgrounds, and occasionally spends time with members of his extended family.
New Life on Social
Although the TV show has ended, its creative and educational content lives on via the PBS YouTube channel, owing to the work of animation studio Hero4Hire Creative. Also located in Boston and working in collaboration with GBH Boston, the Hero4Hire team have set up a new animation pipeline and are producing web-based shorts for the program that reach children on screens and platforms familiar to them now, that did not yet exist in the mid 1990s.
Dan Flynn is Associate Creative Director at Hero4Hire Creative and the studio's lead animator on all 'Arthur' digital productions. He notes that, as childrens' content on YouTube has increased and expanded rapidly over the last decade, dedicated short films, skits and campaigns on the PBS YouTube channel have rejuvenated 'Arthur' for the new generation of viewers.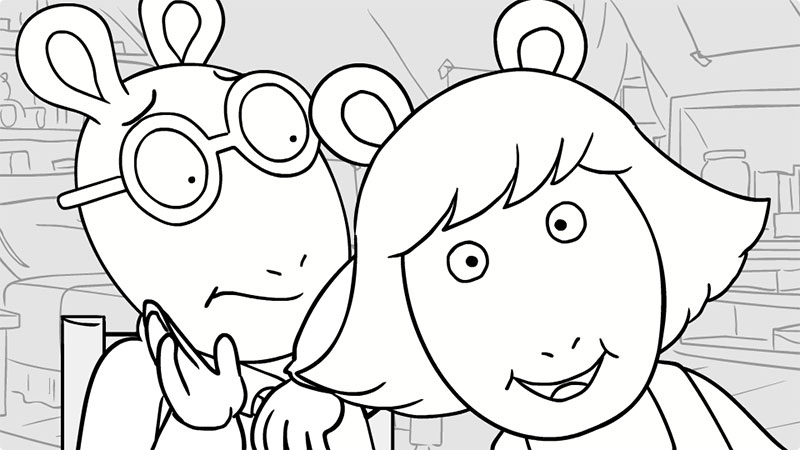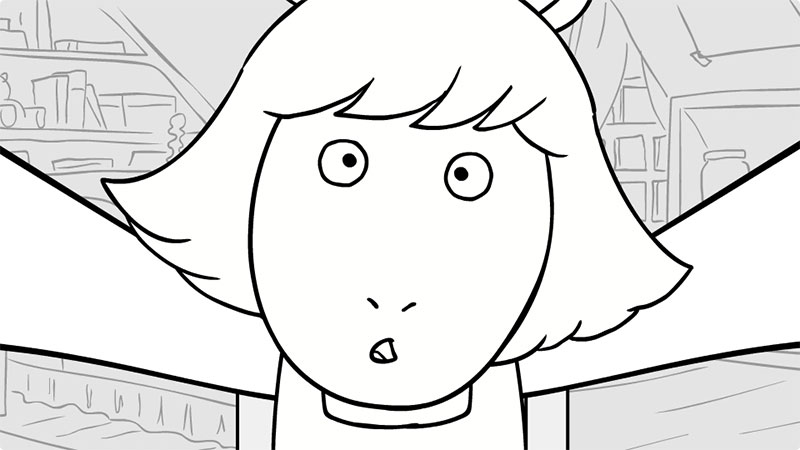 Hero4Hire Creative is an animation, motion graphics and mixed media studio that carries out full production services for commercial and also develops award-winning original IP. As well as PBS/GBH Boston, their top clients include Nickelodeon, Sesame Workshop, Cartoon Network, Hasbro and many others. Founded in 2010, the studio has been growing especially over the past year, and now includes former Nickelodeon VP Christina Augustinos as Head of Content Production, and new Head of Development Jordan Beck.
Making the Leap
Making a significant leap in the way well-known stories are produced, distributed and consumed can be challenging for producers to manage. But it can also bring opportunities to make improvements and engage with viewers in different ways, which is important now that audiences are changing fast and have new expectations. Dan talked to Digital Media World about making 'Arthur' work in the YouTube format and, equally relevant, ensuring that YouTube works for the 'Arthur' stories.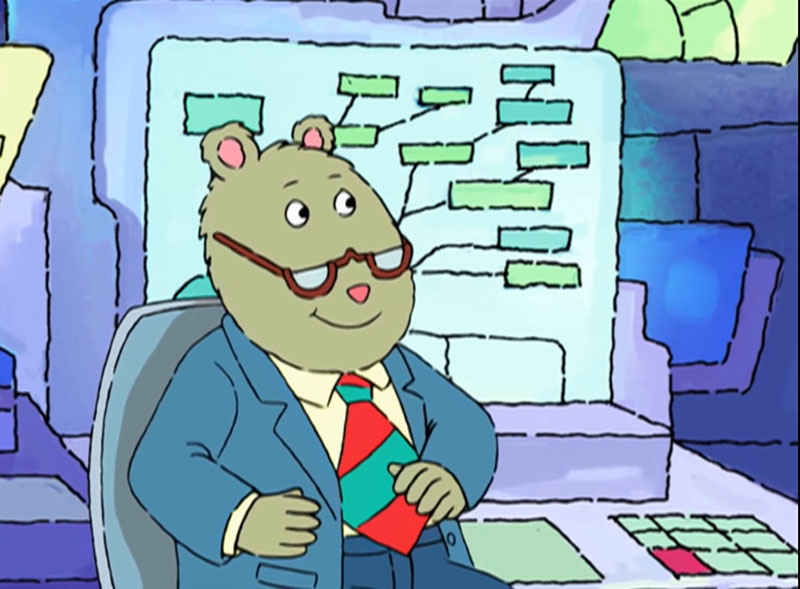 "Most animated television shows are created many months in advance," he said. "With the Arthur shorts, we've been responding to current events, which means our episodes have a much quicker turnaround. Start to finish, each short is typically finished in about 4 to 6 weeks."
The team has been using Adobe Animate to create the shorts but obviously, for a show that has existed for a generation, preserving the animation style and looks of the original series is critical. "All of our assets come directly from PBS, so we are working with the exact same materials the original team used when creating the series. We also have been studying the animation style of the series to make sure that all of the nuances for each character are properly portrayed.
"We utilise a library of gestures so that there is consistency across the entire production of these shorts. It allows any of our animators to work on a short, while staying true to the established style. It also allows for a speedy animation process, as well as the ability to make changes to the animation on the fly."
Expanding Options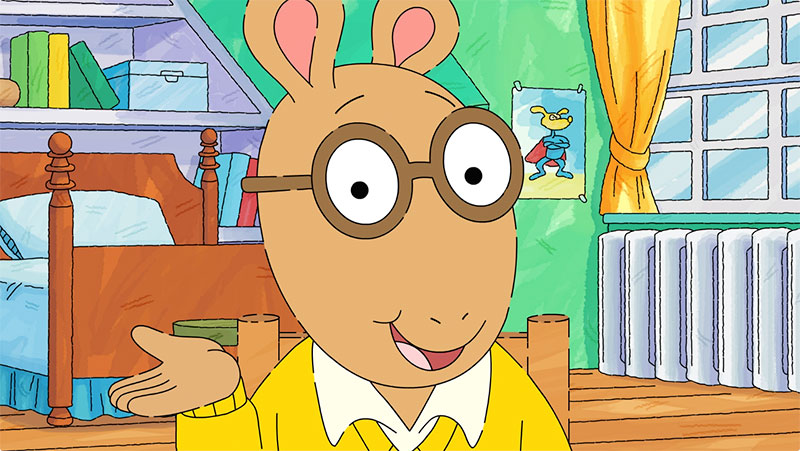 Animate is developed for designing vector graphics and 2D animation for TV series, online animation, websites and various interactive projects. Based on ActionScript 3.0 programming language, it supports raster graphics, rich text and audio video embedding. By exporting animations to multiple platforms, including HTML5 Canvas, WebGL and customised SVG platforms, viewers can be reached on desktop, mobile and TV. Sharing compositions to Twitter and YouTube in the preferred outputs can be done in one step.
In some ways, moving to a digital environment has expanded options for the artists and their scope for creativity. The digital nature of the shorts allows everyone involved to convey a message to the viewers much faster than would be possible through broadcast. Dan said, "Once the final animation is approved, it could just be a matter of days before it's posted on all of Arthur's social media outlets, which is important due to the topical nature of the shorts. From there, it can reach the largest number of people possible, in the shortest amount of time." www.hero4hirecreative.com