Nexus Studios is proud to announce the signing of Emily Dean to its global roster for commercial representation. Emily's visual artistry and commitment to pushing the boundaries of adult animation were showcased recently through her directorial work on the Emmy Award-winning Netflix animated series, Love Death + Robots.
Emily Dean is an Asian-Australian writer, director and artist living in LA. Alongside her directorial work, Emily has served as story artist and visual consultant to major films such as The Lego Batman Movie, The Lego Movie 2, Scoob, Hotel Artemis and the Oscar Award-winning Hair Love. During this time she worked closely with renowned studios including Pixar, Warner Bros, Animal Logic, Lionsgate and Sony Picture Animation. In 2023 Emily was awarded a prestigious Annie Award for Best Storyboarding TV/Media for her episode of Love Death + Robots Volume 3, titled The Very Pulse of the Machine.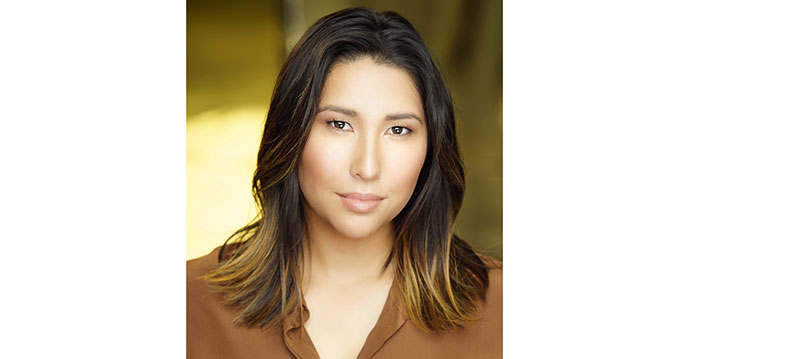 Writer, director and artist Emily Dean.
Emily's journey in filmmaking began in rural Australia, where her passion for drawing and storytelling flourished from a young age. Driven by her dedication to animation, Emily pursued further education at the Australian Film TV Radio School and later at the prestigious California Institute of the Arts. Her independent animated short film Forget Me Not was inspired by her family's experience with Alzheimer's disease and earned her a nomination for Best Short Animation at the Australian Academy Awards. Emily's talent extends beyond animation, as evidenced in her live-action sci-fi short film, Andromeda, which toured film festivals, including LA Shorts International Film Festival and was picked up by sci-fi streaming platform, Dust.
Her unique perspective on craft has attracted media recognition from outlets including Financial Times, Elle Magazine and Variety, who named her one of the 'Top 10 Animators To Watch'. Emily was also honoured as one of Piaget's Extraordinary Women in 2021.
Chris O'Reilly, Co-Founder and Chief Creative Officer, Nexus Studios said, "We are thrilled to welcome Emily Dean to the Nexus Studios family. Emily brings with her a dynamic fusion of first-class storytelling, creativity and technical acumen. Her ability to breathe life into characters, weave compelling narratives, and deliver captivating visual experiences is genuinely exceptional. We look forward to working on exciting new projects together." nexusstudios.com