Sony Music Australia engaged animation and design team Sixty40 to create the new kids' pop band 'Wootonia'. Their first single and video clip 'Bounce' premiered on Nickelodeon early in April. They've gone on to release their first CD through anAustralia widelaunch with partners McDonalds as a Happy Meal collectors' item on 15 April. The CD, featuring tunes and music clips, is the first in a series of four, to be collected over four weeks with every happy meal sold.
---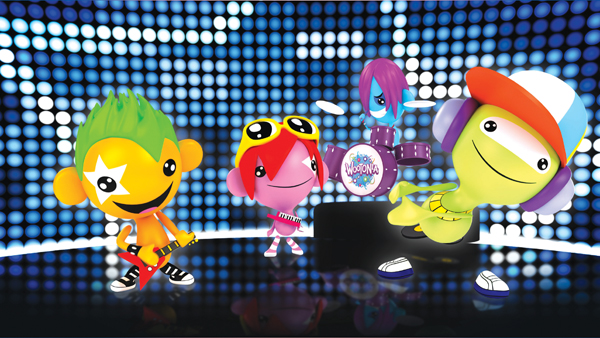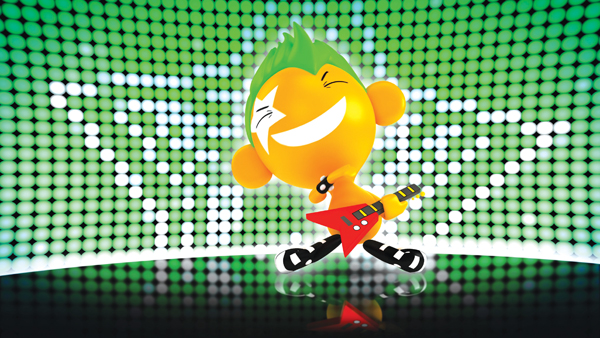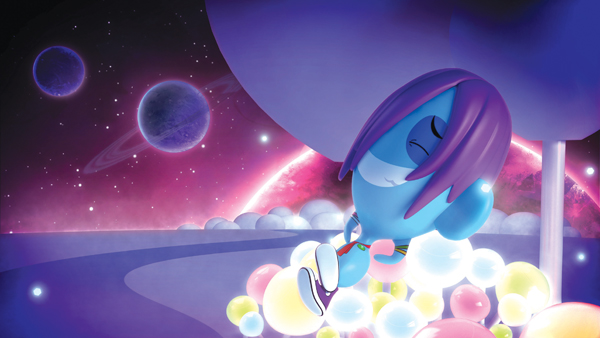 Sony Music Australia collaborated with Sixty40 to create the new band, producing pop music for children aged two to 12 years of age. Aiming to spark children's imaginations, Sixty40 also designed the band's fantasy home planet, called Wootonia as well.
Sixty40 were given a targeted, specific brief from Sony to create a new,G ratedmusical for kids. The characters needed to represent the four genres of music – pop, rock,emoandhip hop. There was some freedom around the type of characters and story but there were strict parameters that Sixty40 had to adhere to, to meet Sony's business objectives.
The band's four characters, the 'Woots', - pop singer Vim on vocals and keyboards, Rok the rock guitar player, Emo musician Zac playing drums and Boom adding Hip Hop beats - perform athletic, enthusiastic moves designed to appeal to children. The lyrics and title of the first single 'Bounce'refersto the fact that the planet Wootonia is made entirely from rubber trees.
In addition to character design, Sixty40 created the concept and scripts, aiming to create a world and brand that will keep growing as the story unfolds. They also directed the voice artists, helped with band interviews for magazines, and basically immersed themselves in the project. It represents a larger production involvement than they have taken on before for one project.
TheWootsare deceptively simple 3D animated characters. Not only do they have no legs but also no clothes – except for Zac who wears a tie. They do have footwear and elaborate hairstyles consistent with their musical styles, but their arms are mysteriously detached from their bodies at the shoulder. Animation Director Matt Taylor explained that the skeleton and rig were still there, behind the scenes.
The characters and vibrantly lit 3D environments were all created in 3ds max, including modelling, animation, lighting and the 3D camera, which was imported into After Effects where the particles and textures were also created. Everything in Wootonia seems to move, flash or vibrate. "The characters' designs and shapes are inspired by soft rubbery toys with an infinitely flexible design," Matt said. The faces are, in fact, 2D animations with no noses and Boomdoesnot have teeth, but they do not lack expressiveness. They are attractive characters who have conquered MacDonalds today – tomorrow, the world.
www.sixty40.com