Athena Studios in California has won the Best Animation Award at the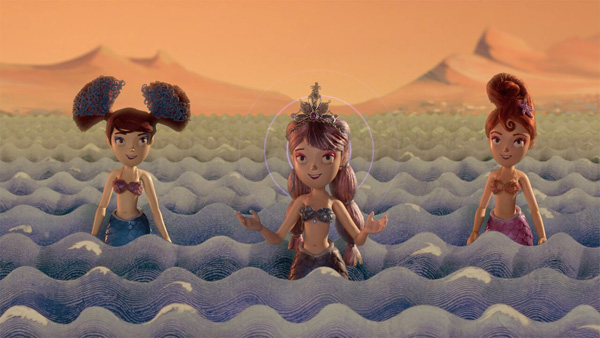 2015 Carmel International Film Festival for their original stop-motion
animated short, 'Mermaids on Mars'.
---
Athena Studios 'Mermaids On Mars' Wins At Carmel Film Festival
Athena Studiosanimation company in California has won the Best Animation Award at the 2015Carmel International Film Festivalfor their original stop-motion animated short film'Mermaids on Mars'.
Athena Studios provided all of the animation and production work on the film and helped adapt the original full-length screenplay by the film's producerNancy Guettier, also the author of the 'Mermaids on Mars' book, and by writerJarrett Galante, into its short film format.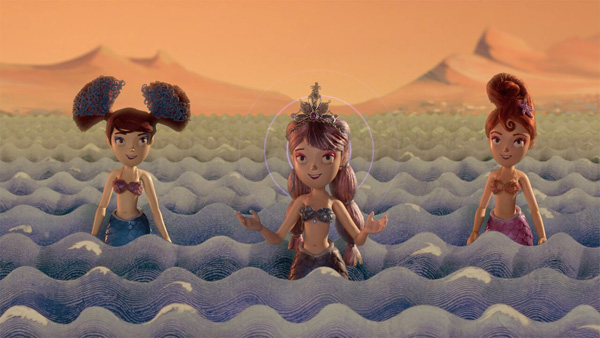 To bring the story of 'Mermaids on Mars' to life, Athena assembled a crew of many well-known stop-motion animation and feature film artists. Among them were Athena ProducerKat Alioshin, Director of PhotographyPete Kozachik, CinematographerTimothy Taylor, Art DirectorTom Proostand Puppet FabricatorVictoria Rose Zalewski. Other noted talent contributing to the project included AnimatorsJustin KohnandAmy Adamy.

Immediately following the award win at the Carmel Film Festival, the film's director and the founder of Athena StudiosJon V Peters, was joined by 'Mermaids' co-producer Kat Alioshin and the film's lead animator Justin Kohn, for a panel entitled The Making of 'Mermaids on Mars', which was held at Sony Pictures Animation as part of the2015 World Animation Celebration.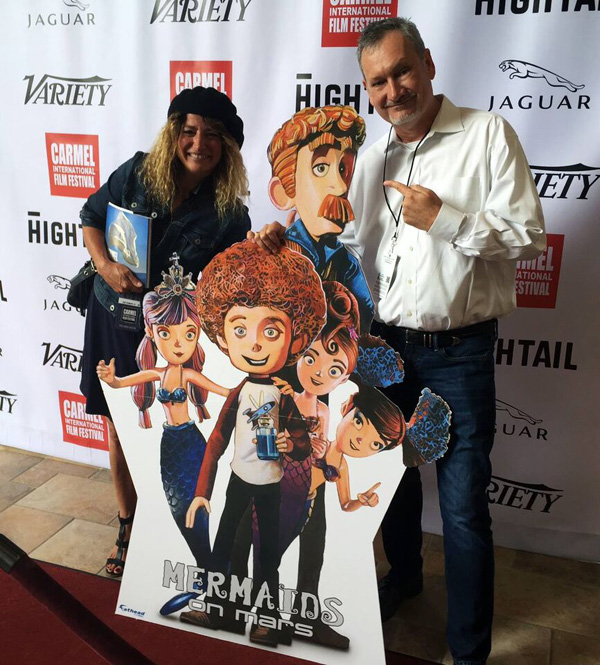 Michael Bonitatis, a World Animation Celebration program coordinator, said, "The 'Mermaids on Mars' team put together an amazing panel that presented a truly unique, original film - stop-motion masters at the top of their game. Their panel at the festival was an educational and enthralling experience for everyone. It was a great honour to have them present 'Mermaids on Mars' at our event - the crowd loved it. I know it will become a huge success."
Immediately after their successes at the Carmel International Film Festival and the World Animation Celebration, the Athena Studios team is now back in active development on another of their original projects - a stop-motion, animated feature film entitled'Auntie Claus', with collaborator and co-producerNate Hopperfrom 'Blazing Samurai', 'Cloudy with a Chance of Meatballs', 'Surf's Up' and 'Open Season'.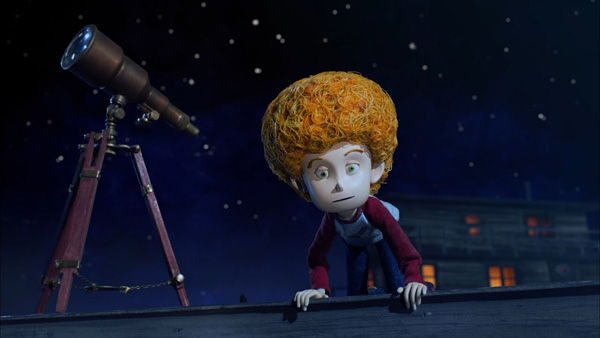 The film, based on the award-winning children's book of the same name by author Elise Primavera, presents the tale of a materialistic young girl who discovers the true meaning of the Christmas holiday season through her adventures at the North Pole with her great Aunt – who just happens to be the sister of Santa Claus.
Also coming up for the Athena Studios Team, on7 NovemberJon Peters will be giving a presentation at UC Berkeley with another local director as a part ofBAMFAfor underprivileged children.

On13-14 November, 'Mermaids on Mars' will again appear in competition during theITSA Film Festivalat Sonora, California.

On12-13 December, 'Mermaids on Mars' will be a featured entry during the 11th Annual Los AngelesInternational Children's Film Festival, held at the LA County Museum of Art.www.athenastudios.com